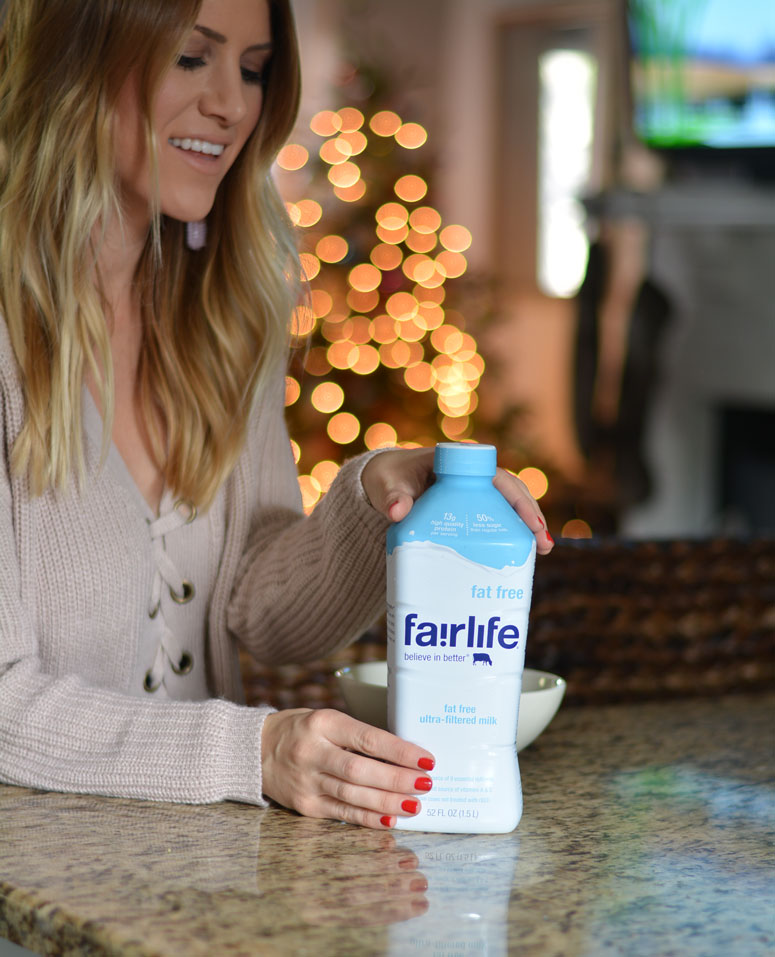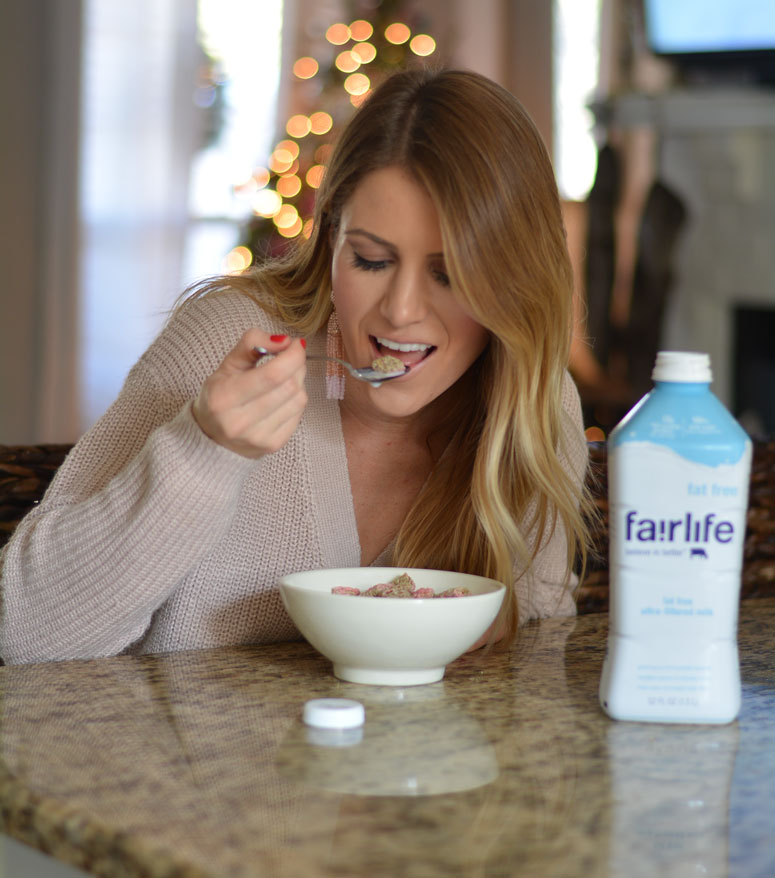 No matter how old I get, I feel like milk at the dinner table is never going to get old. Not only then but also at breakfast with cereal, meal prep at lunch, and even a lot of the kids and our families snacks contain milk. I would say we consume it at least 4 times a day so why would I not want to make sure we are taking in the very best? Especially now that I have announced that I am pregnant the extra protein and less sugar of fairlife ultra-filtered milk compared to ordinary milk are huge selling points.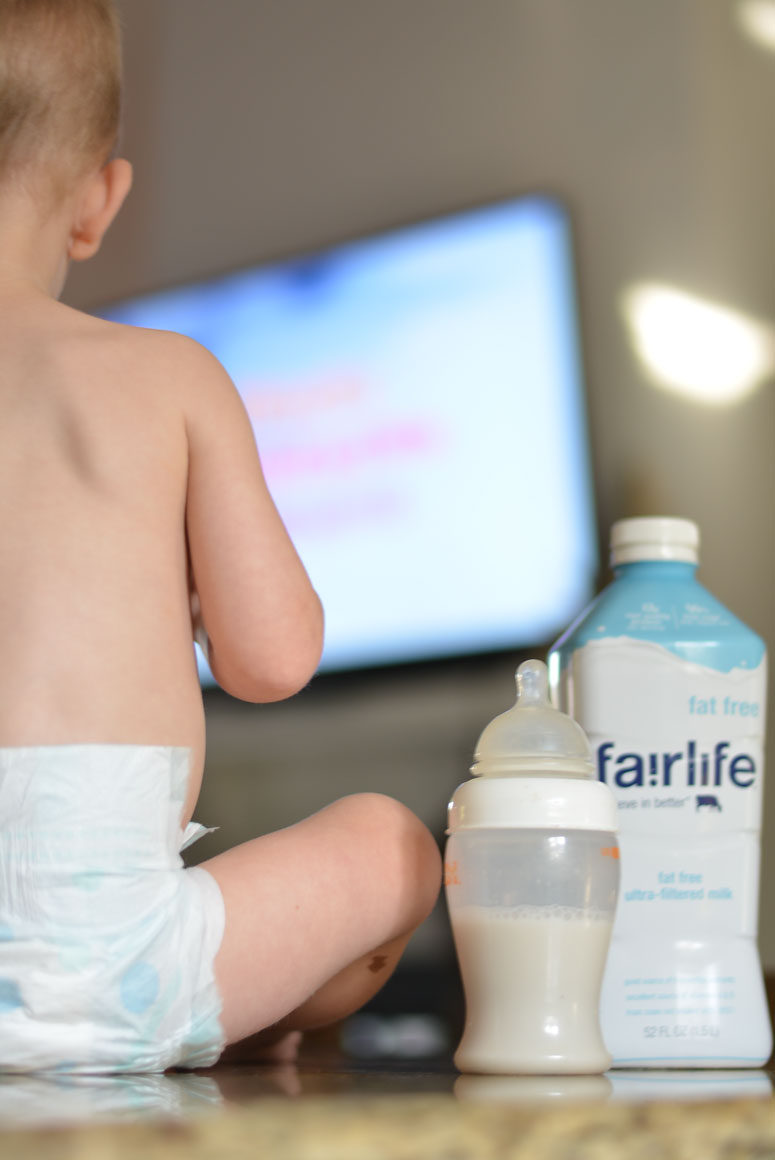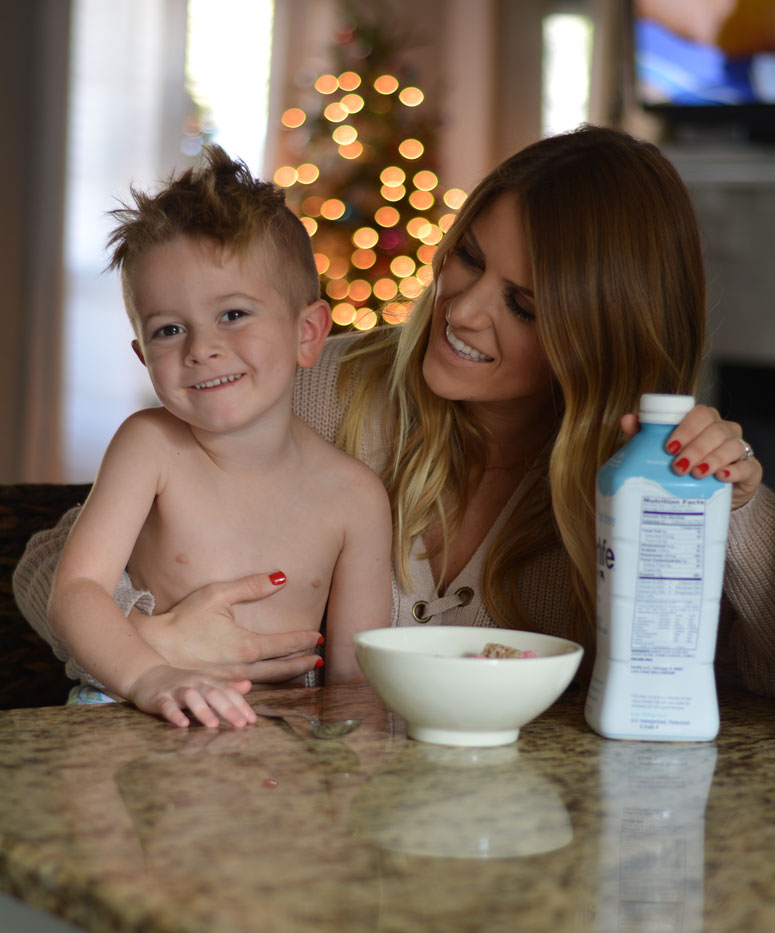 First, let me tell you the main reasons we chose fairlife ultra-filtered milk. First being the health benefits such as. Half, and yes I mean 1/2 of the sugar that regular milk contains. Even the chocolate milk – that tastes like the most delicious chocolate milkshake you have ever had – has half the sugar. Ordinary milk has 8g of protein per serving, while fairlife has 13g. For our boys who only like to eat the minimal amount of meat – this is huge. I know they are getting the protein they need per bowl of cereal and in Walker's case, per bottle of milk. What is even better about this protein is it is not added protein powders or synthetic junk. fairlife's filtration concentrates the natural protein and calcium without needing to add from outside sources. And I do not know about your kids, but once I stopped breast feeding I had the hardest time figuring out what was causing all of their tummy issues. We discovered that very commonly – young babies have a small lactose intolerance which is usually outgrown by their young toddlers. fairlife filters out most of the lactose, converting what little remains with an enzyme. Other lactose-free milks convert all the lactose with an enzyme, making their milk taste sweet – which in my opinion – it should NOT taste sweet.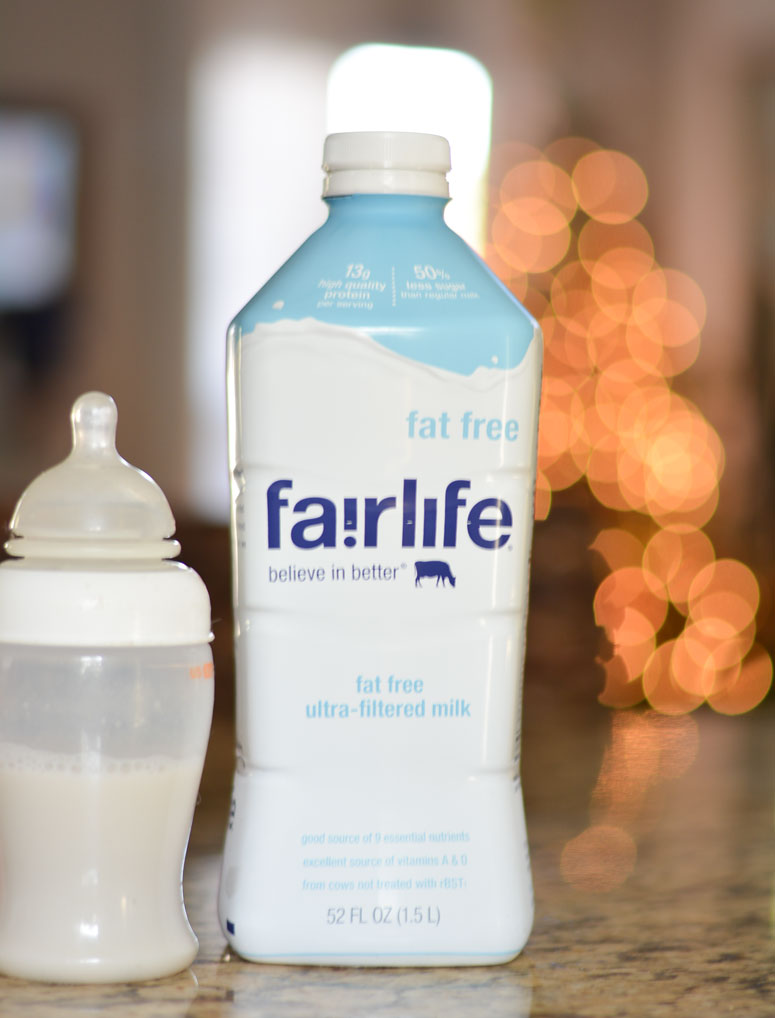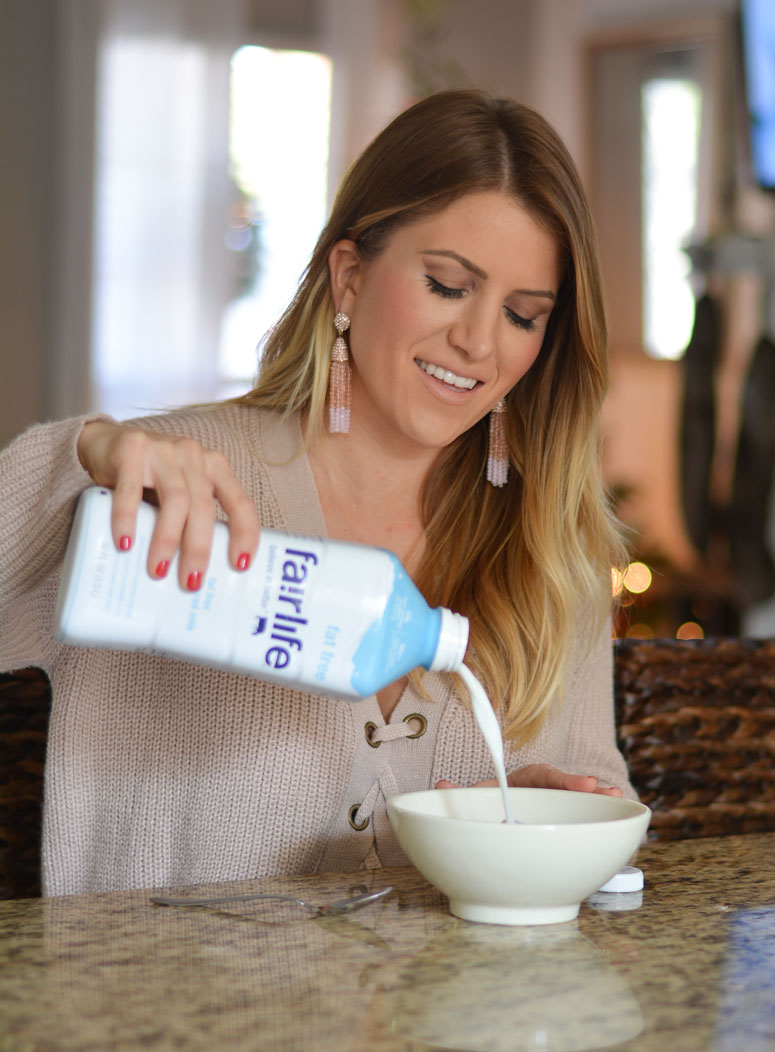 I do not know if you guys remember but back in September I had the chance to fly out to Indiana to the Fair Oaks Farm where fairlife milk originated. Getting a chance to see how the cows are birthed (yes, I saw a cow being born), raised, and cared for so deeply made being a cow seem not too shabby at all. I was amazed by how clean they all were, the barns had absolutely no smell when we drove through and shocking NO flys. They cows get two showers a day and their stalls are cleaned every time they are milked so they come back to a completely clean home full of food. Also, Fair Oaks Farms grows their own crops and make the food that feeds their cows, so we know they are getting the right nutrition and never treat our cows with rBST growth hormones. Below is a picture of the cows feed that was all made on the farm.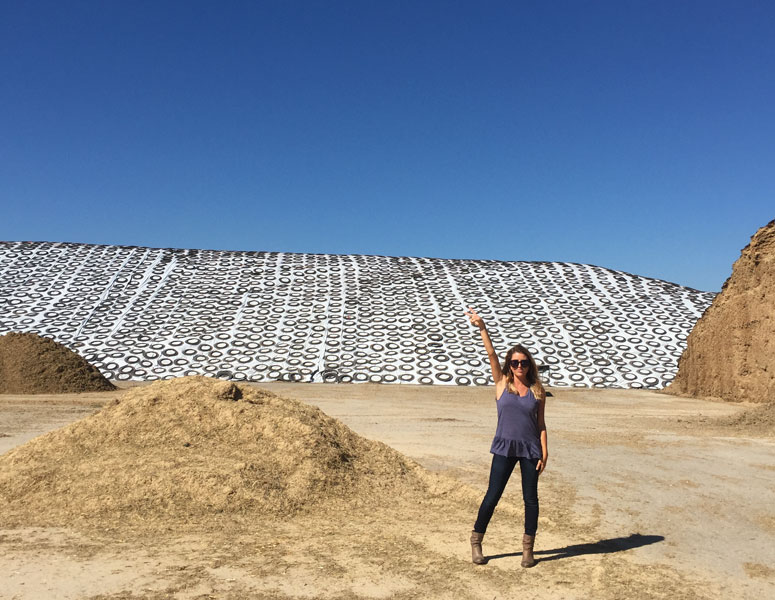 I have to admit, there was one area on the farm that had a bit of a smell. That being said it was outside and for good reason – let me explain. The Fair Oaks Farms has half the carbon footprint of a conventional  dairy farm, because the better they treat the soil, air and water, the better it will deliver the food that we all depend on. So what was the smell? Fair Oaks Farm converts their cow ma-nure into methane to power their dairies and then turn it into Com-pressed Natural Gas to fuel their fleet of 42 CNG powered tractor trailers. This one critical innovation eliminates 12 million miles of fos-sil fuel emissions annually. Crazy, right? And worth the smell!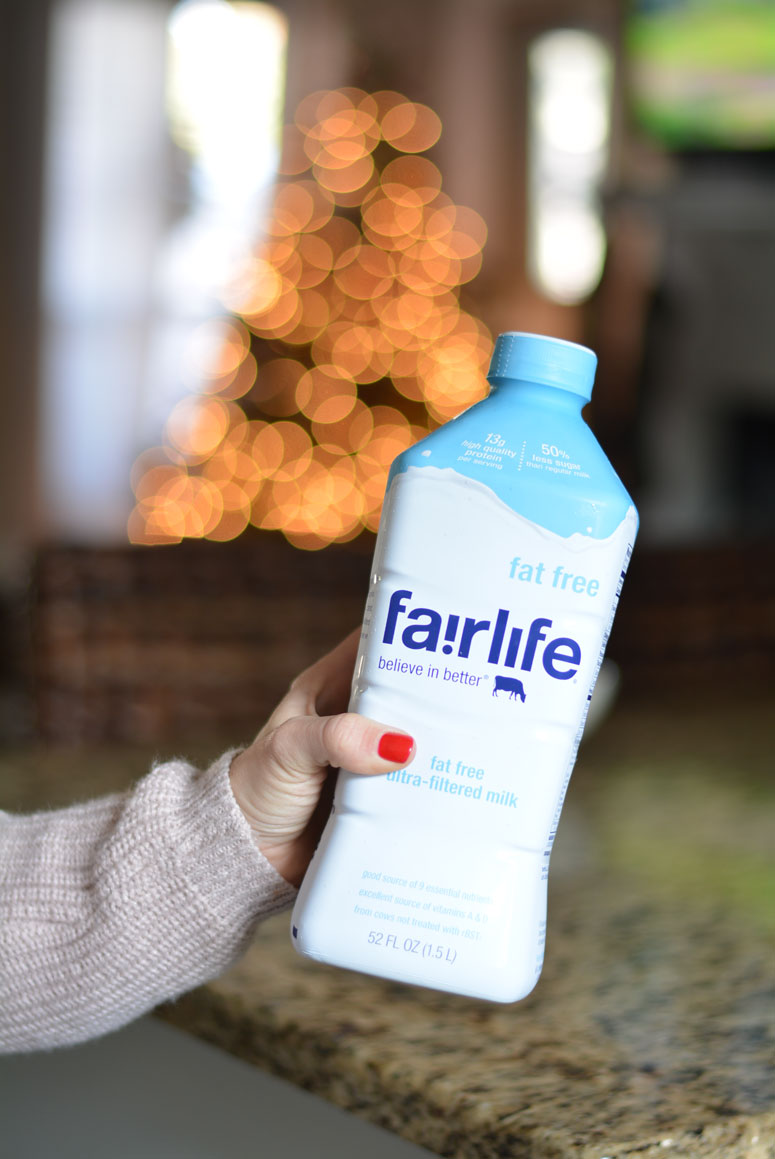 So what does this all mean? While having dinner with Sue, the co-founder of fairlife milk and Fair Oaks Farms said it perfectly. Why make it harder on yourself as a mother. We are always trying to give our children the best and do better. Are they getting their fruits and veggies? Are they eating enough protein? Did they get out and play enough today? Are they getting enough sleep at night? If we could have one less thing to worry about – why wouldn't we take care of it immediately. As a mother and farmer, Sue has done just that. She has provided all of the protein and nutrients our children need in a glass of milk – actually in that one glass of milk. Making sure we don't have the need to supplement for what is lacking. On that note – I think baby and I need a glass of milk now – or maybe I am just craving it!
BTW – My favorite ultra-filtered milk to drink at the table is the 2%. I use the fairlife ultra-filtered whole milk for cooking and baking and the fairlife ultra-filtered skim in my cereal! Walker drinks a bottle of fairlife ultra-filtered whole milk each morning and night before bed and switches to the fairlife ultra-filtered fat free or 2% milk during the day.
fairlife's farm families promise the highest quality milk, environmentally sustainable farming practices, and superior animal care. fairlife is ultra-filtered for more natural protein and calcium compared to regular milk. Learn more at fairlife.com.
This post was sponsored by fairlife. All thoughts, opinions, and results are my own. #ad