The best thing about this adorable feminine lace number is not only that it is extremely forgiving but it also is only $45 and you will be able to dress it both up and down! You can wear it with cutoffs like I did or also with white skinny jeans or even a cute cotton pleated maxi skirt.
And of course this summers IT bag is the Cult Gaia Ark Bag. It literally has been so hard to get my hands on one and all of my girlfriends who want one can't seem to find any in stock either so I actually went on a hunt and found an adorable DUPE for less and ya'll, it is the EXACT same! So whether you want to save the $50 +/- or you just are tired of waiting on a bag to get in stock this is your chance! I linked it at the bottom of the post!
And of course, we can't forget about the Nordstrom Sale. I know y'all are already over hearing about it, since everyones insta stories have been all about it the past 24 hours so I have tried to keep mentioning it to a minimum but I wanted to let you all know that it starts tonight at 12am PST (2 am CT) and I will have lots of sale guide posts going live over the next few days but I promise I will do my best to not bombard you all with #NSALE everywhere!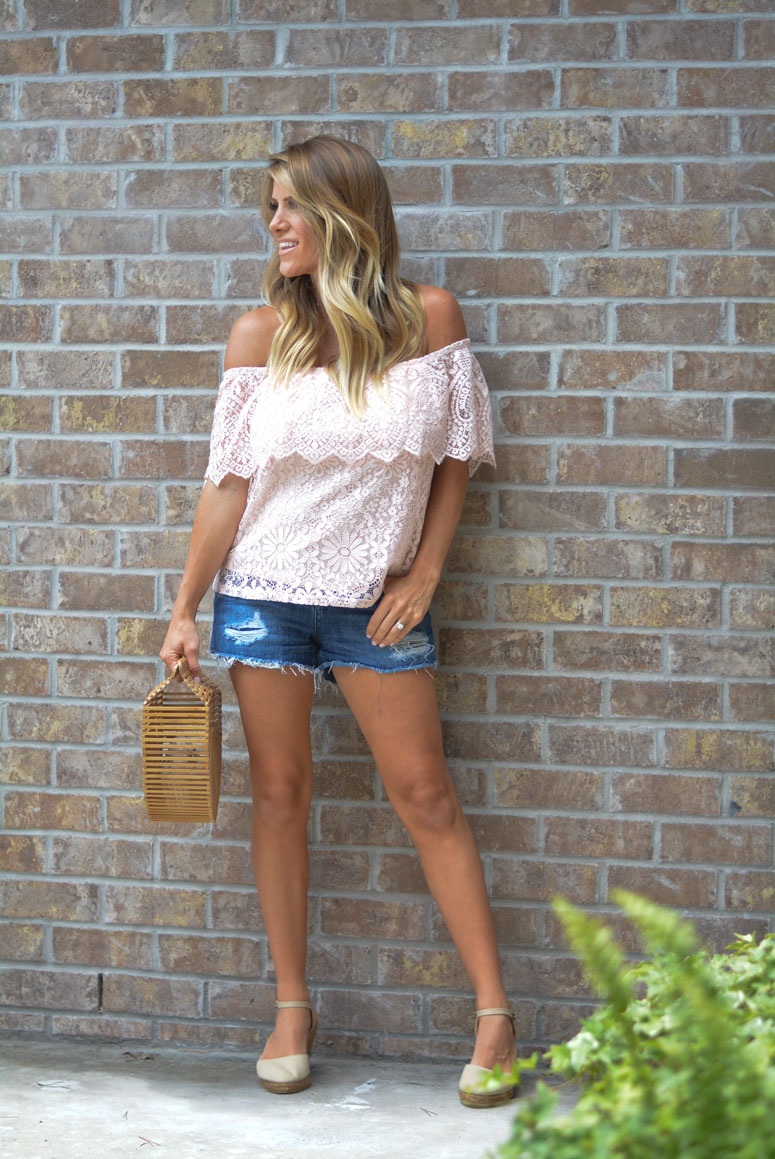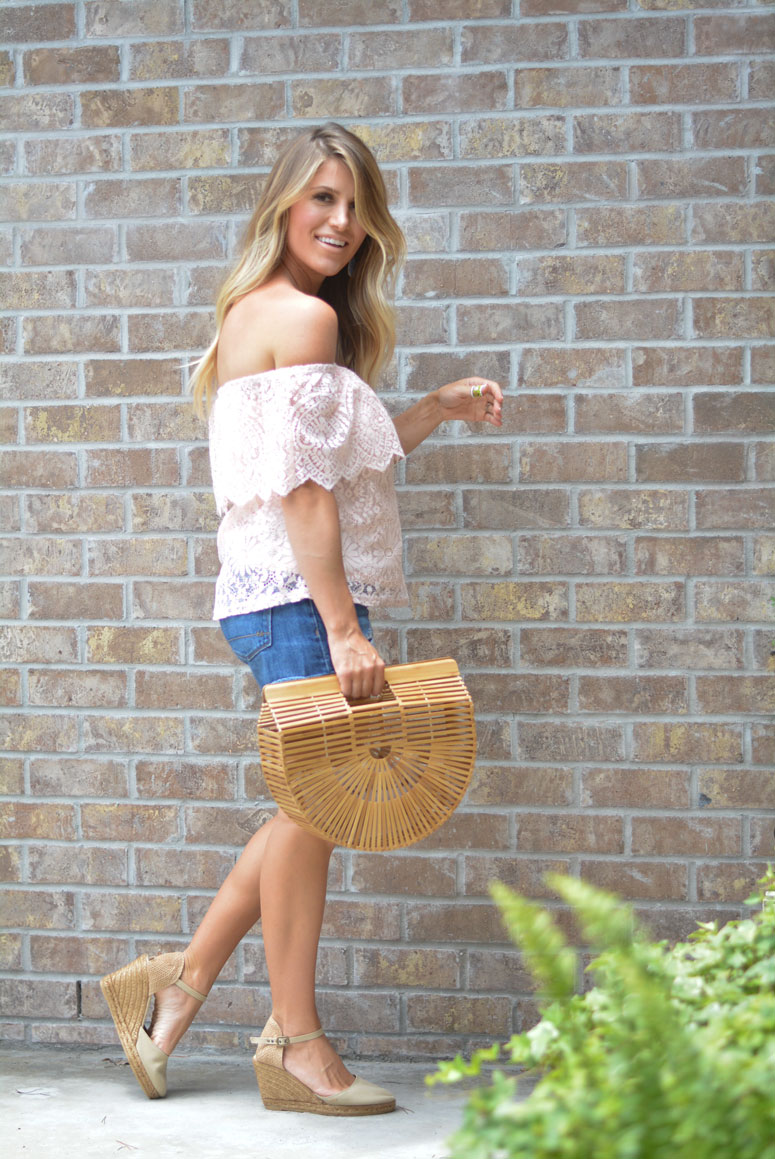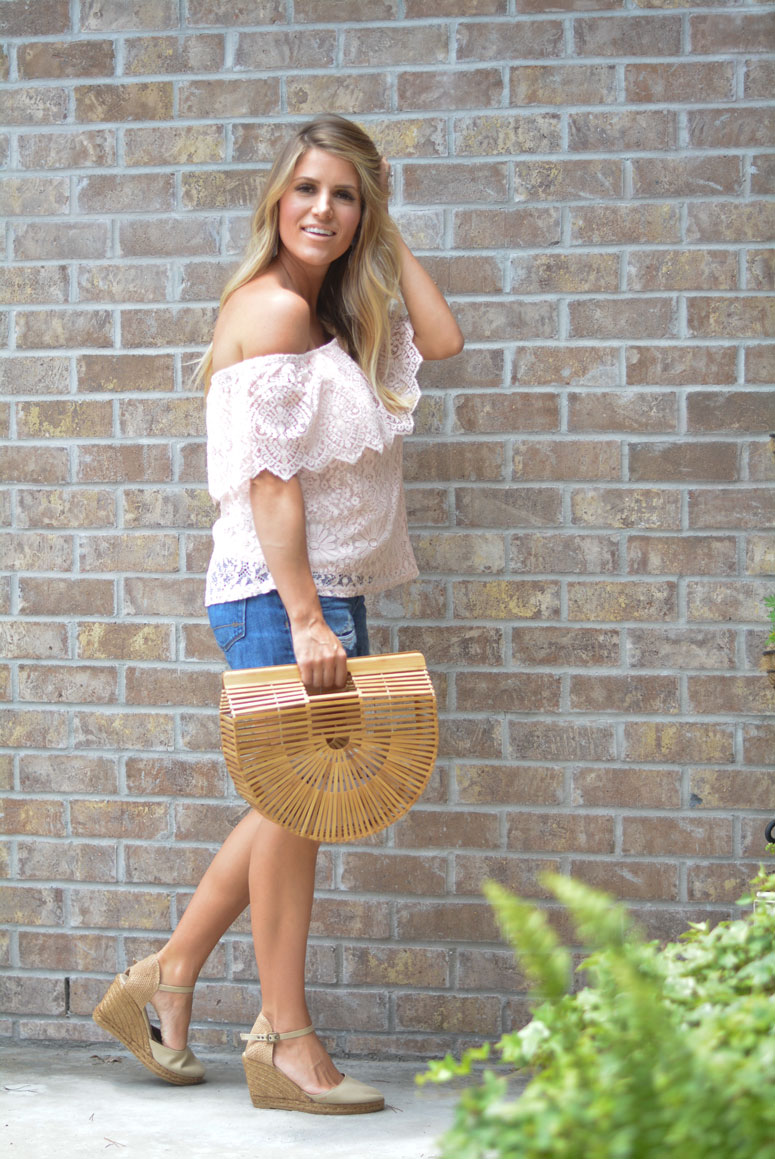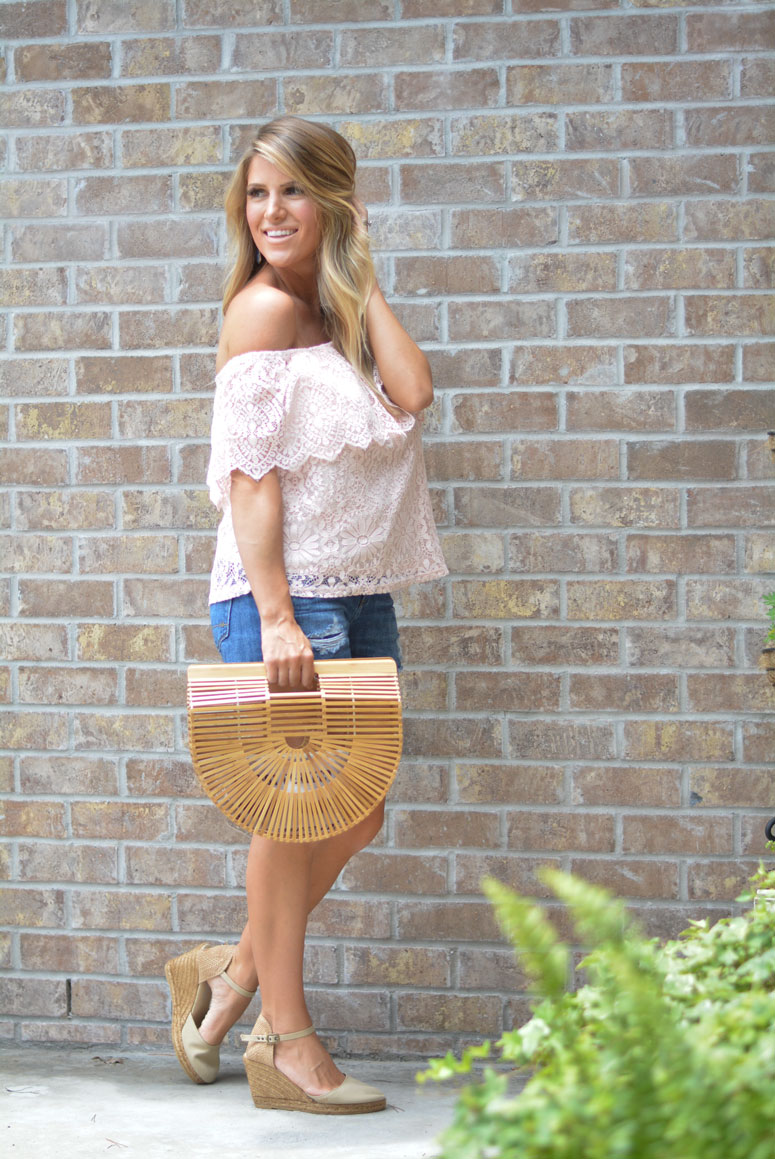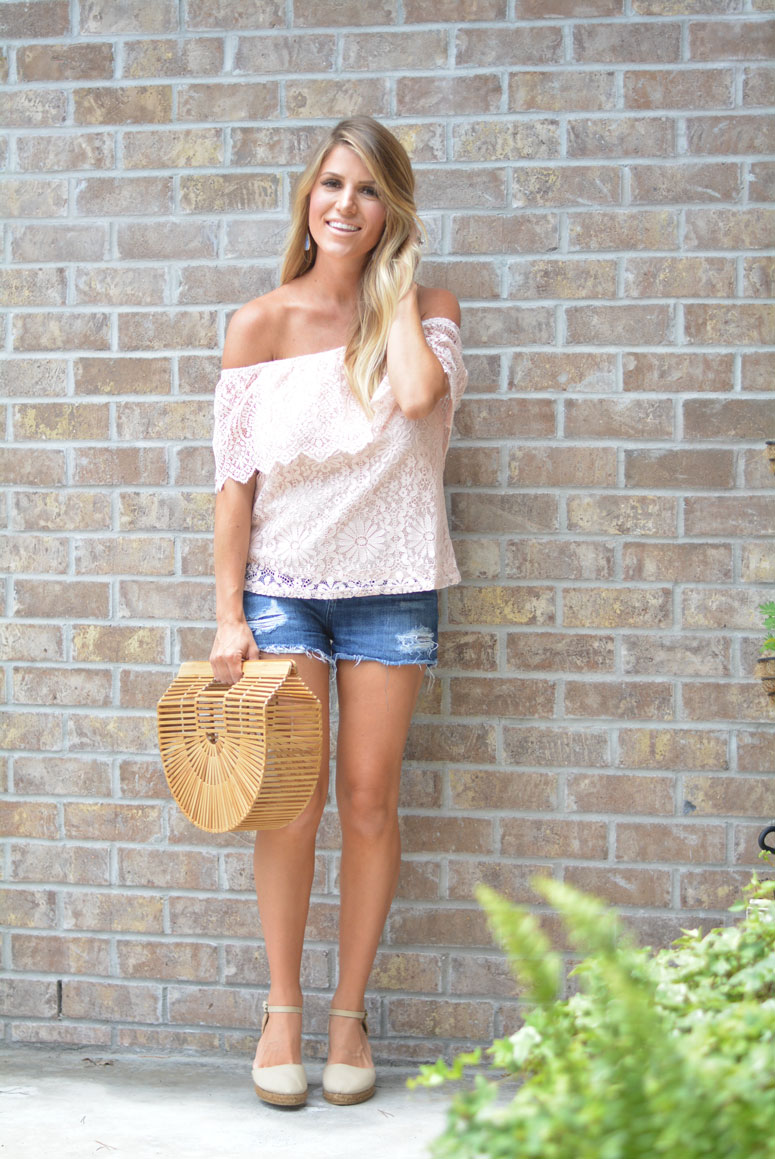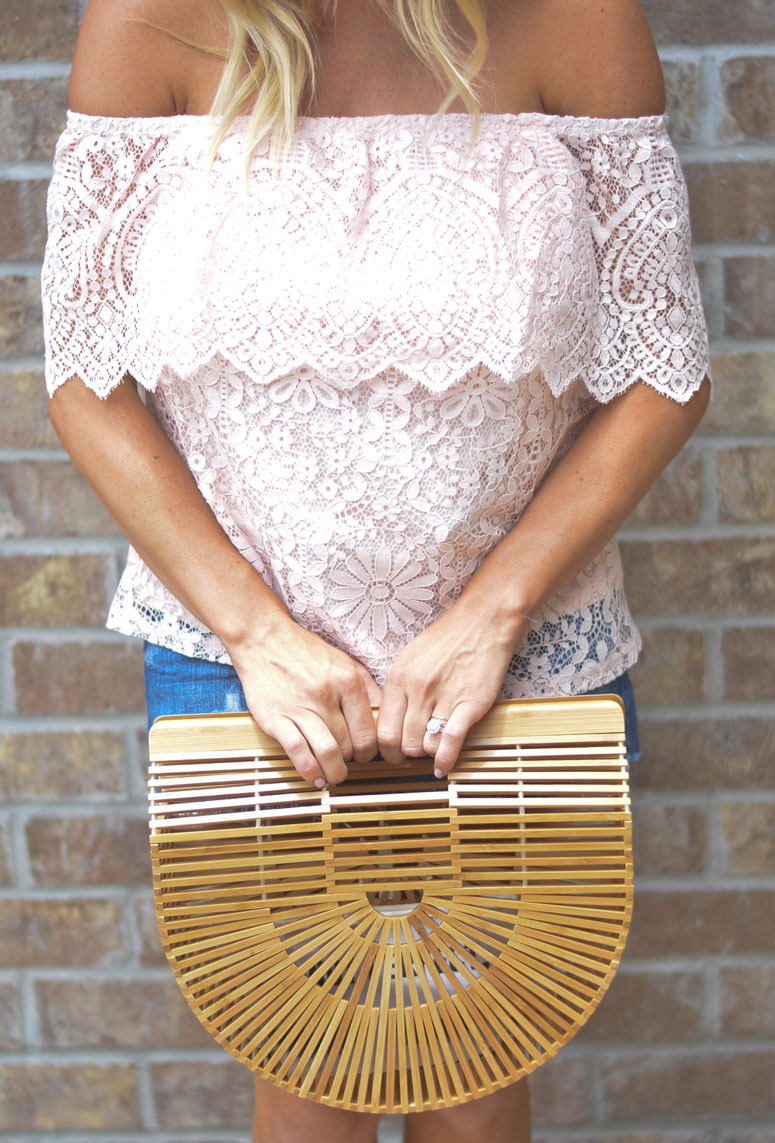 Top | Ark Bag / Dupe / Dupe #2 (and in stock!) | Shorts (similar) | Shoes