We woke up this morning to every type of weather other than these gorgeous sun shine filled skies we had this weekend! Today was filled with tornado warnings, winds, pouring rain and black clouds for about 8 hours of our day! I even ended up having to pick Braydon up early from school due to the storm predictions being so bad! I am so thankful the storm is over but now they are calling for another one on Wednesday!! Tis the time of year I suppose!
I have posted this dress on instagram twice and you guys have seemed to LOVE it! Which – clearly I did too, which is why I ordered it the second I saw it pop up under New Arrivals! I normally would have paired it with a nude or blush pump, but this pregnant mama is not going to be found in pumps anytime soon unless it is a full on sit down dinner, and sit down only! haha
I ordered these block heeled mules about three weeks ago and have more than worn their moneys worth already! They are SO comfortable and easy to walk in! I honestly do not feel like I am walking in any sort of heel!
Scroll to the bottom of this post for a special promo code on these sunnies or any designer sunnies of your choice!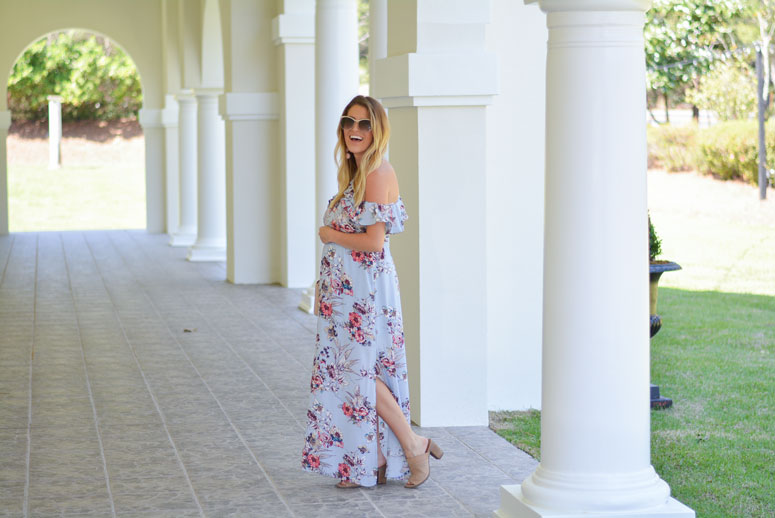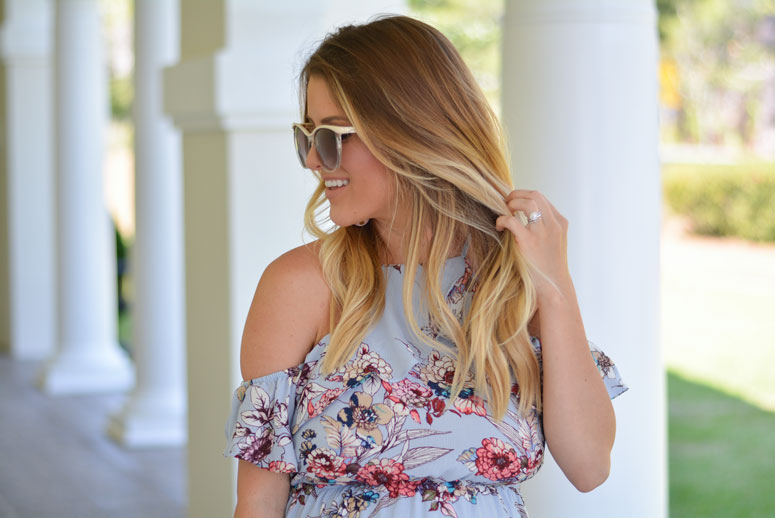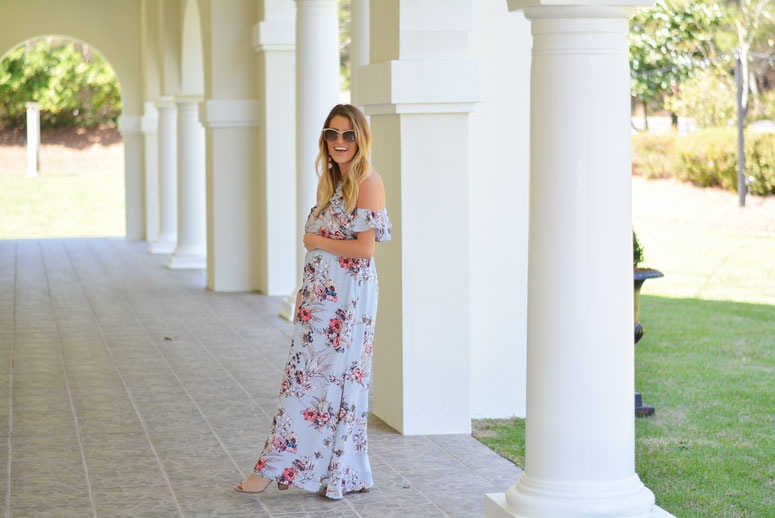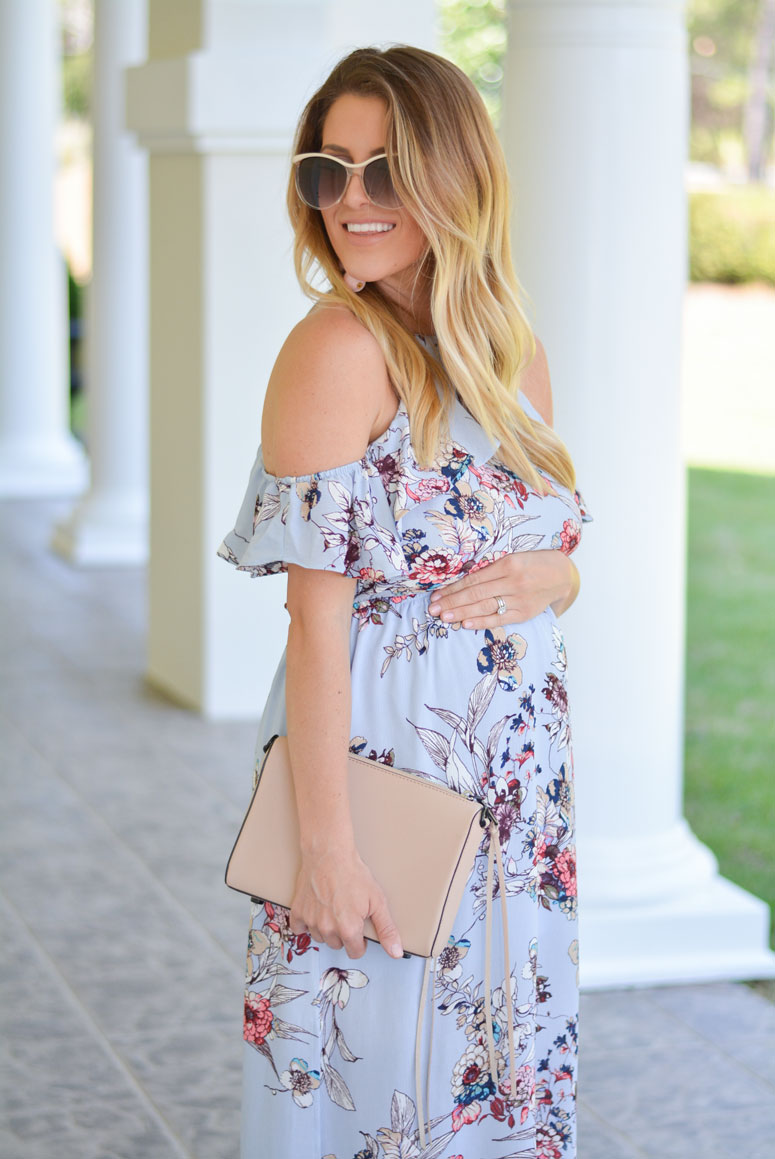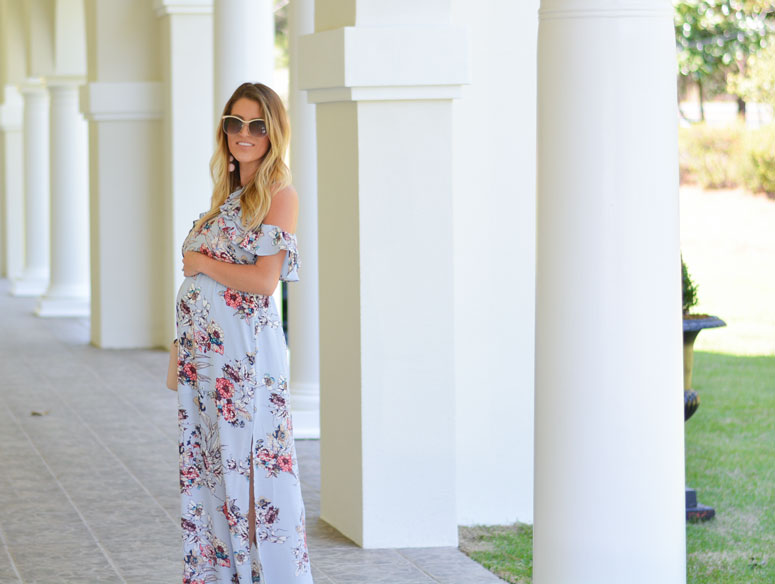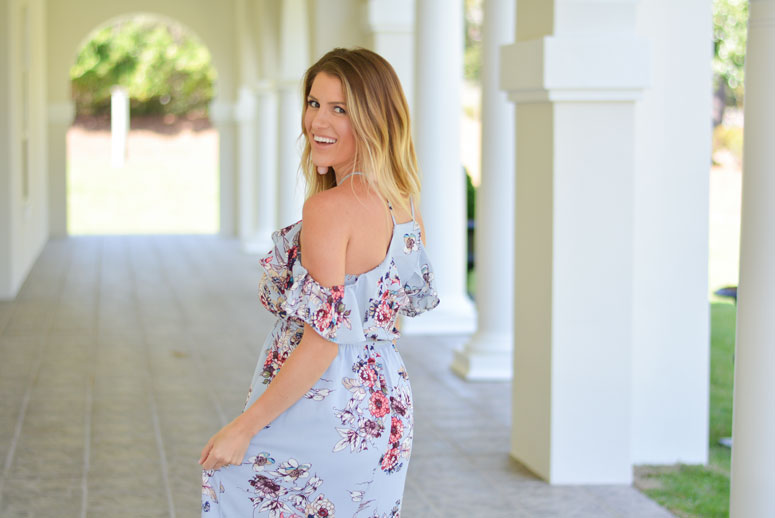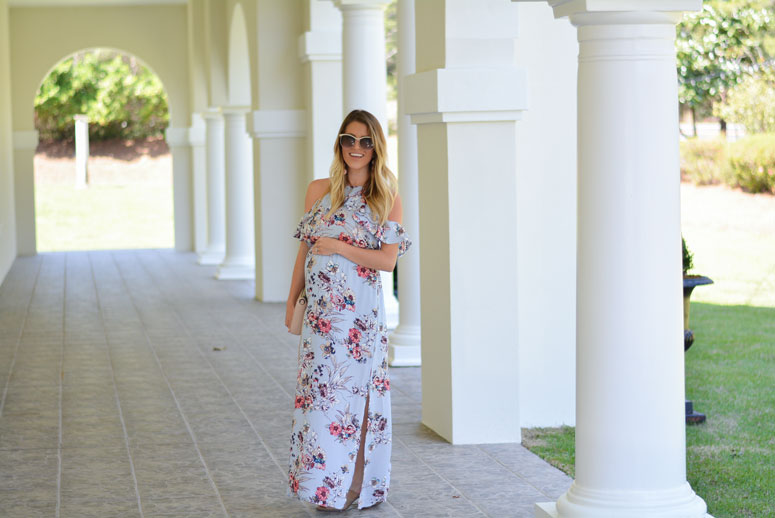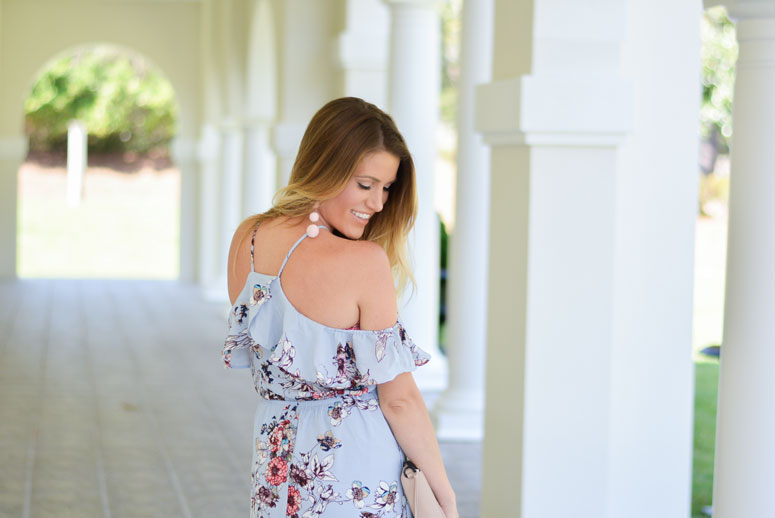 Photos by Jami Ray
Dress | Clutch | Shoes | Earrings | Sunglasses (code: LHBx10 through the end of April)