Happy Monday!! I hope everyone had a fabulous weekend! We were actually supposed to do a mini family vacation with some of our family friends but the weather called for rain all weekend (which didn't even end up happening) so we post-poned it to this coming weekend. Make sure to follow along on all of my social media and check back in a week or two for our super fun family filled weekend full of boat rides, sea shells, etc.
Since we had prepared to be away all weekend our weekend was completely free and it was slightly amazing. I actually took a nap on Sunday which I have only had the opportunity to do about 3-4 times this entire pregnancy! Hard to believe because I napped almost every day with Braydon when I was pregnant with Walker, but when you have two boys home for summer and lots to do, naps just aren't an option anymore! Ha!
Want to know what else we did this weekend? We bought a new car!!! I am so excited – we ended up deciding on it late on Saturday so I am actually picking it up today because it had to go back through detailing and they were closed yesterday. So pretty much as soon as I get this post published – you can bet I am out the door and on the way to the car dealership!! YAY!
Oh, and one last thing! This dress is not maternity, I actually had to size up two sizes this time due to the baby bump – so just consider that when ordering! It is super cute and fun tho and I got SOOO many compliments on it!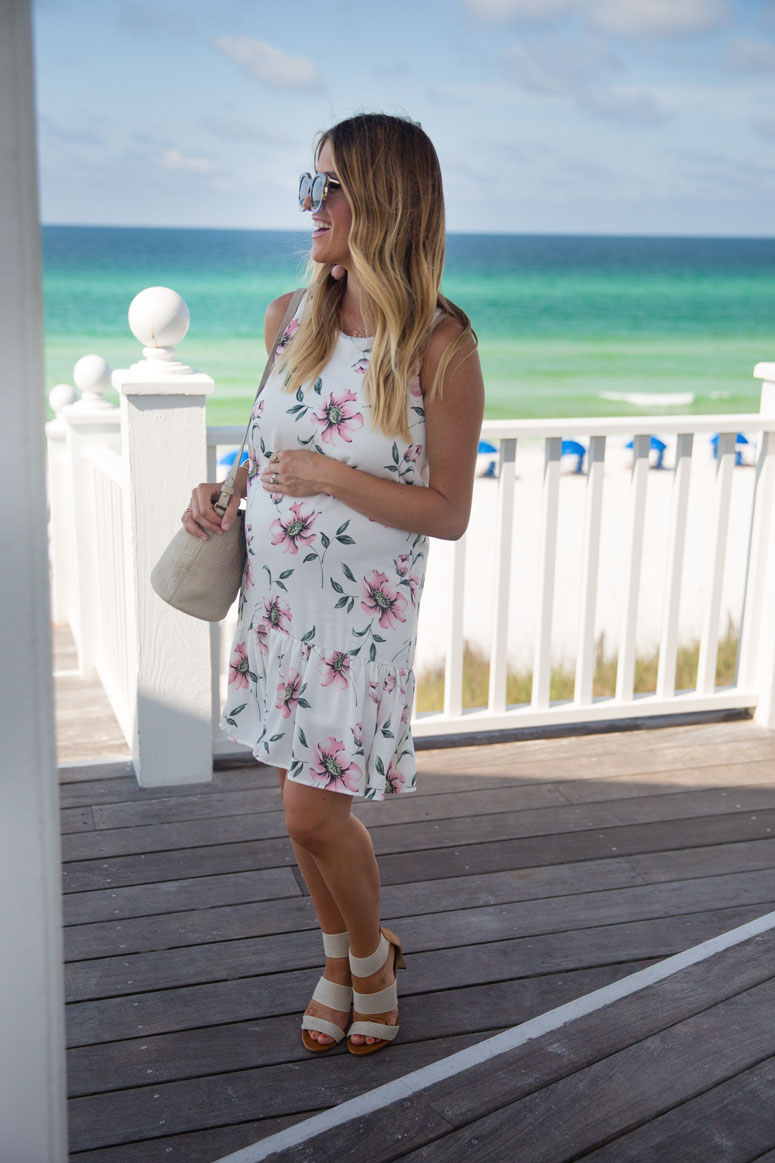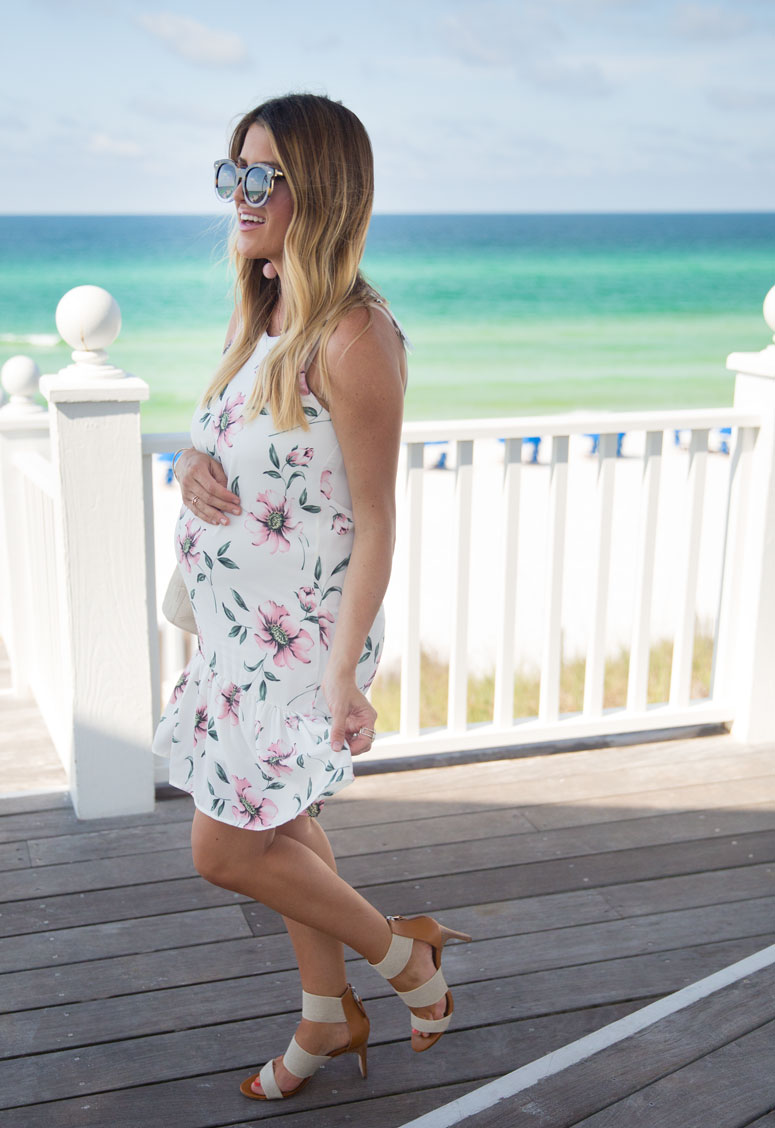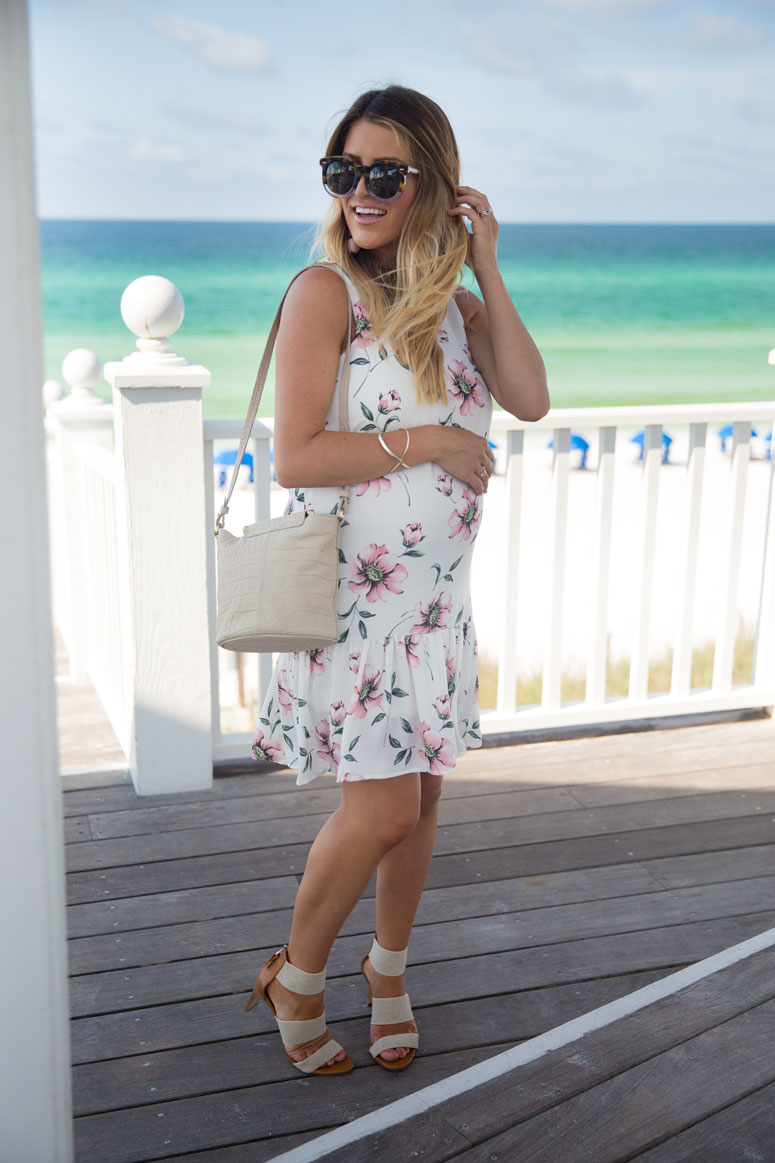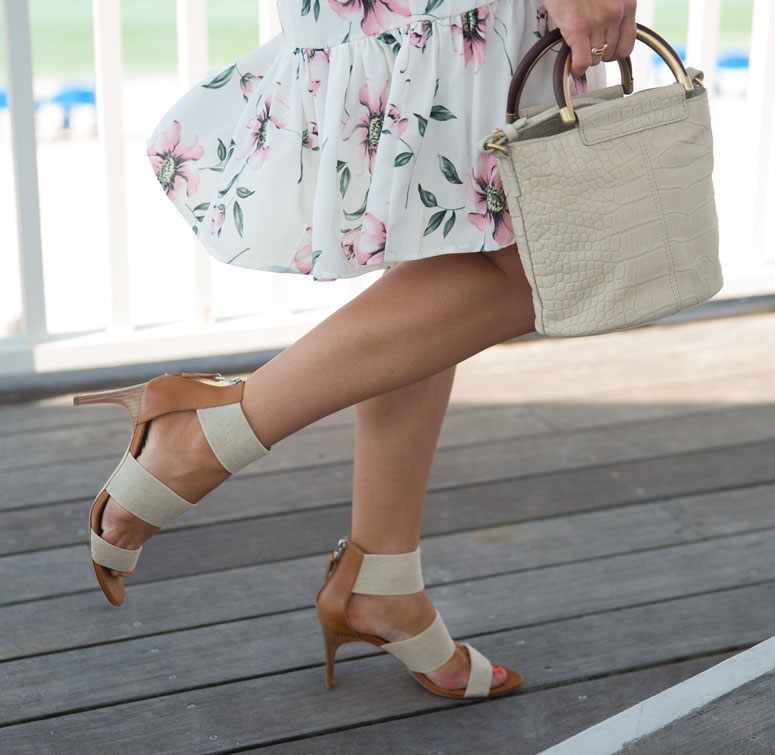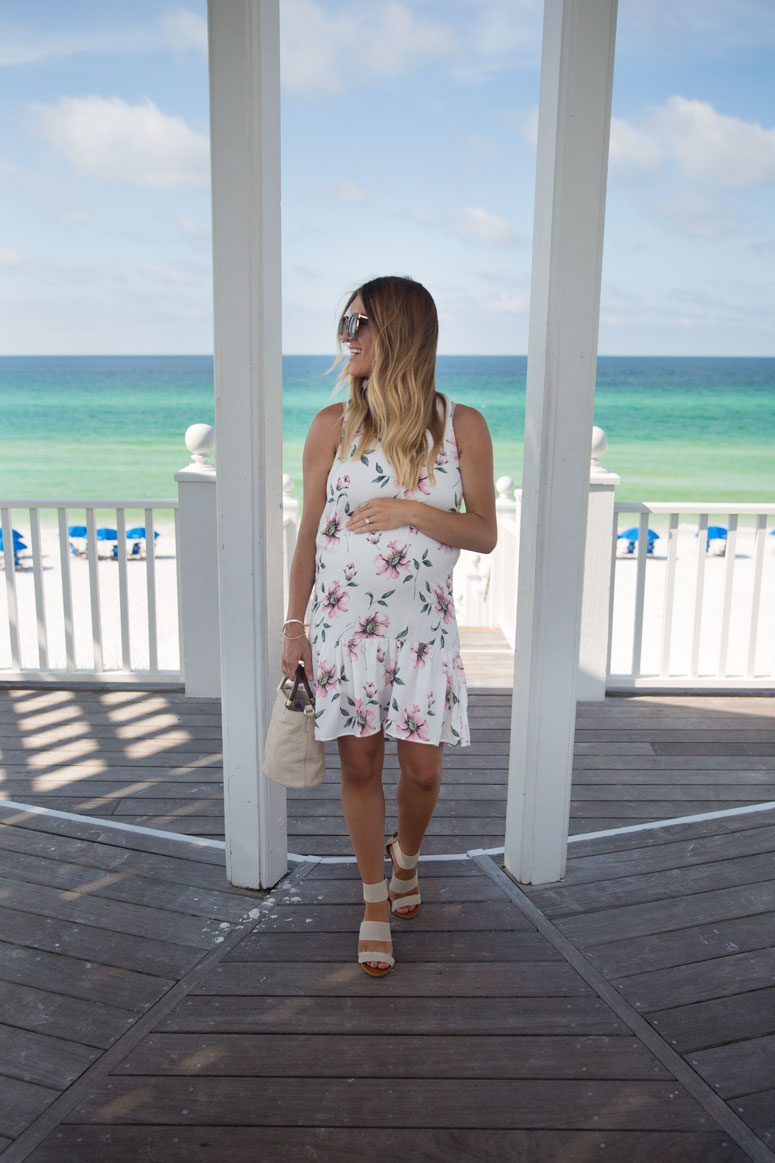 If I have the boys with me, even when I am carrying a smaller purse or bag – I always have to have my diaper bag in the bottom of the stroller or in the car for easy access to diapers for Walker or snacks and waters. I am LOVING my new Beau diaper bag!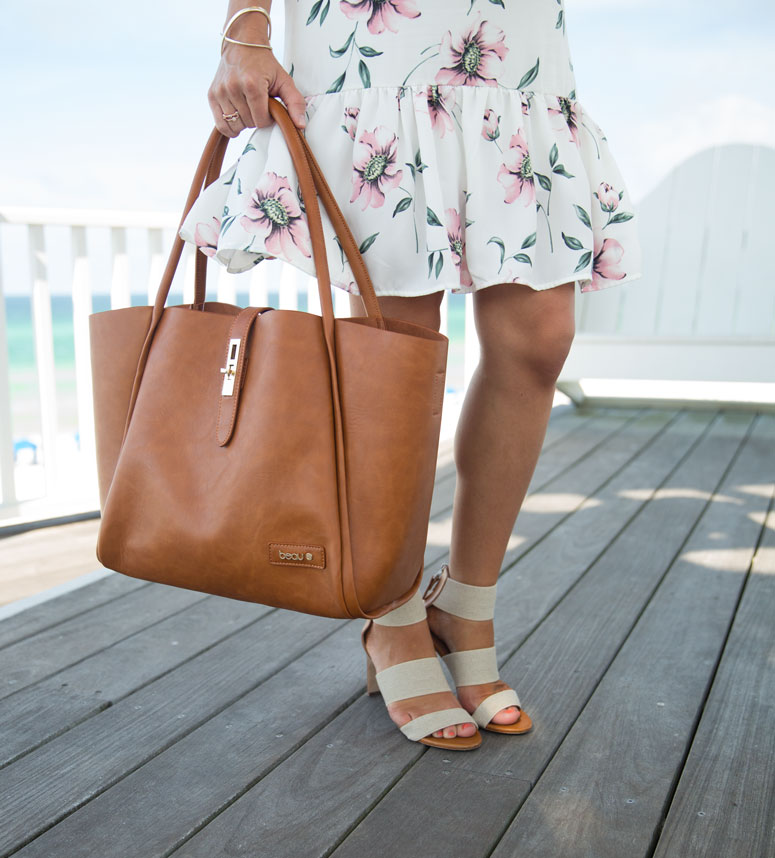 Dress (also comes in black floral) | Shoes (on sale!) | Bucket Bag (also comes in cognac!) | Sunglasses | Diaper Bag | Cuff |
Photos by Jacqueline Ward Images