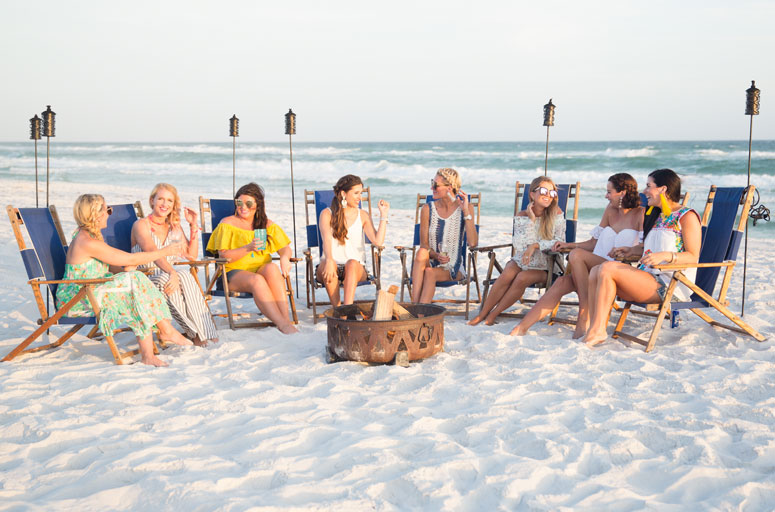 Hello my fab online family!! I am so excited to share today's post about our weekend with Live Well 30A with you for several reasons. First one is that I worked my tush off on this weekend for about 5 months! Between the guest list, the invitations, helping secure flights, making meal reservations, etc. Planning a girls weekend is a lot of work – but SO worth it!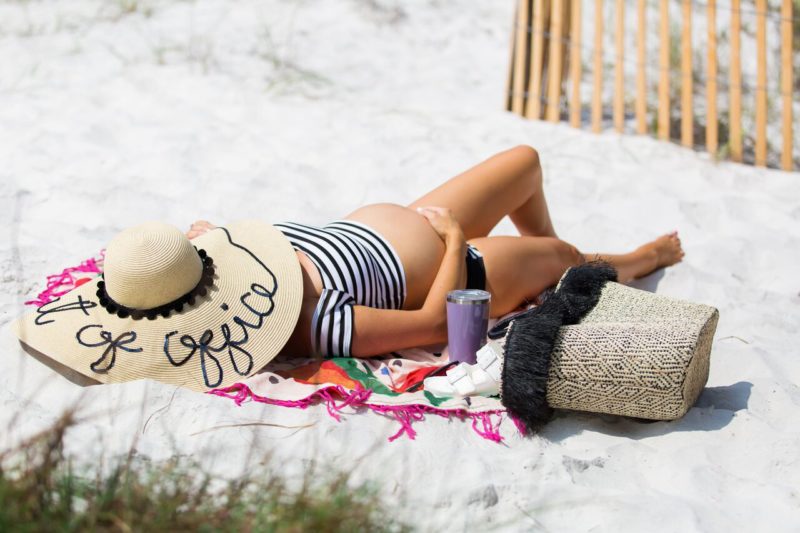 Second reason is that I am always getting emails, Direct Messages and comments from you guys asking for advice on when and where to eat, what to  do, etc on 30A. This post will have a LOT of recommendations on everything so be ready to screen shot, bookmark this page or write things down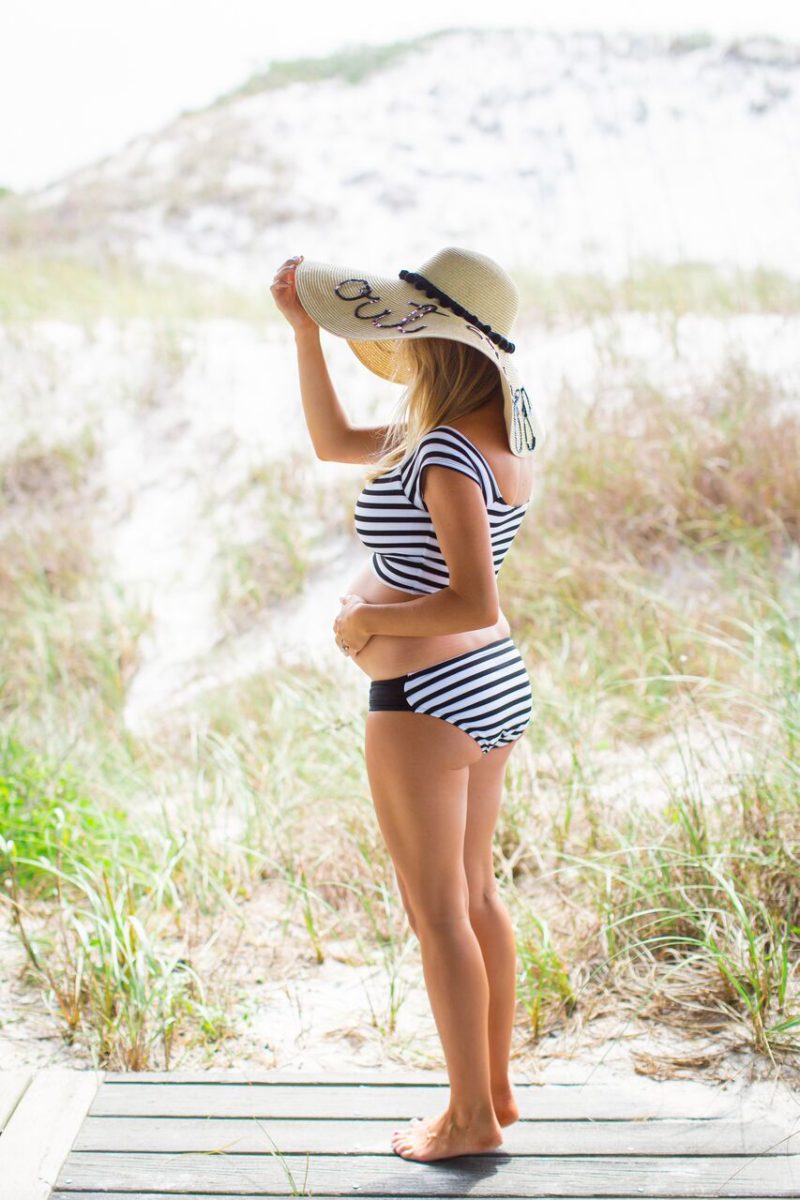 So, as I write this I am trying to come up with a way to fill you all in on everything we did and a lot of my favorite places on 30A! I think the easiest way to do this will be to take you through our entire weekend and tell you everything we did and why! Sooooo, lets get started –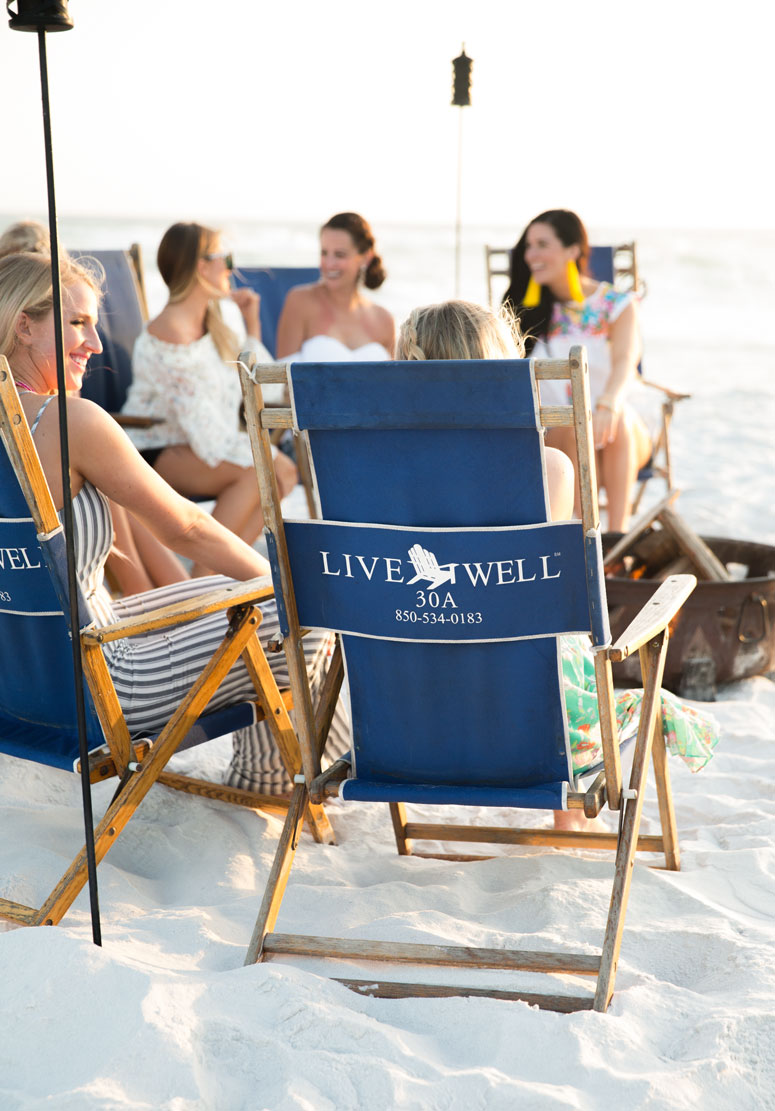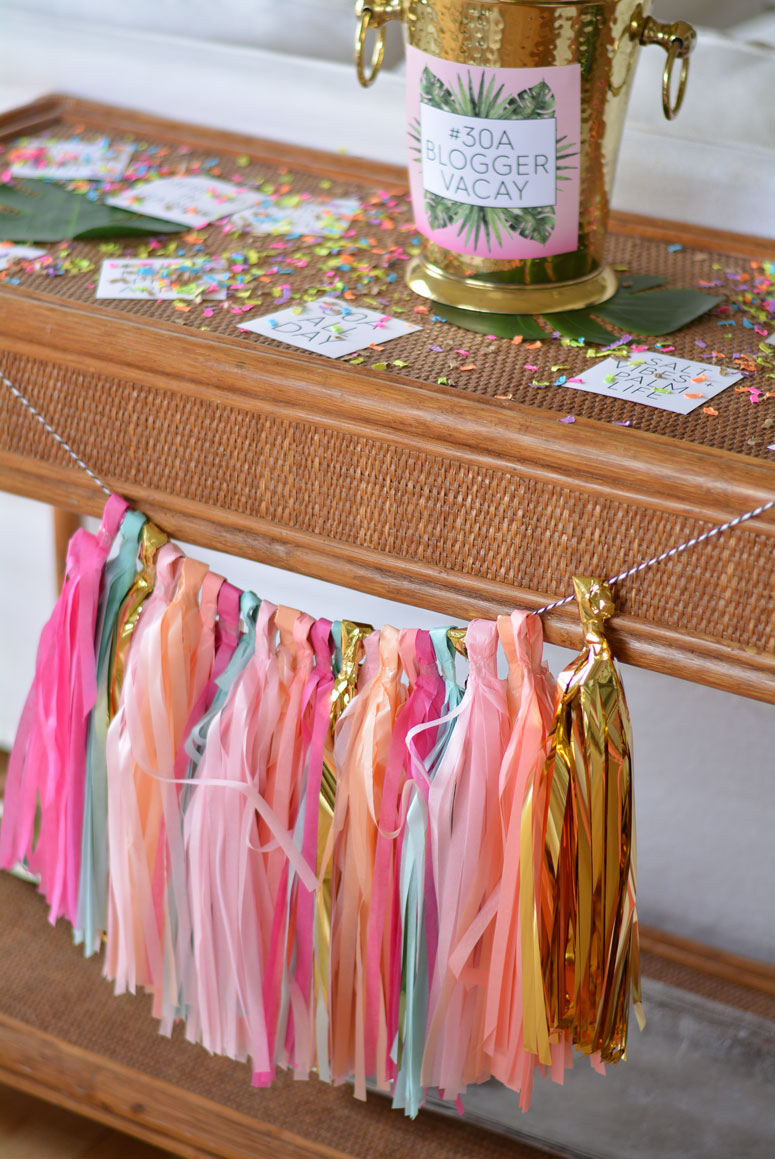 We all arrived to our Rent 30a beach house on Thursday afternoon. Everyones flights got into town at different times so the girls were all each picked up by Live Well 30a's shuttle service and delivered safely to the house where Live Well had also completely stocked our fridge with food and drinks! By the way–any of the services I talk about Live Well 30a providing – you can order any of these through them as well and get 10% off with code 'LivewellLipstick', this also includes Rent 30a! We all made a few cocktails (mine were virgin of course, y'all- I can't wait to enjoy a cocktail on the beach after this baby comes!) and freshened up for dinner.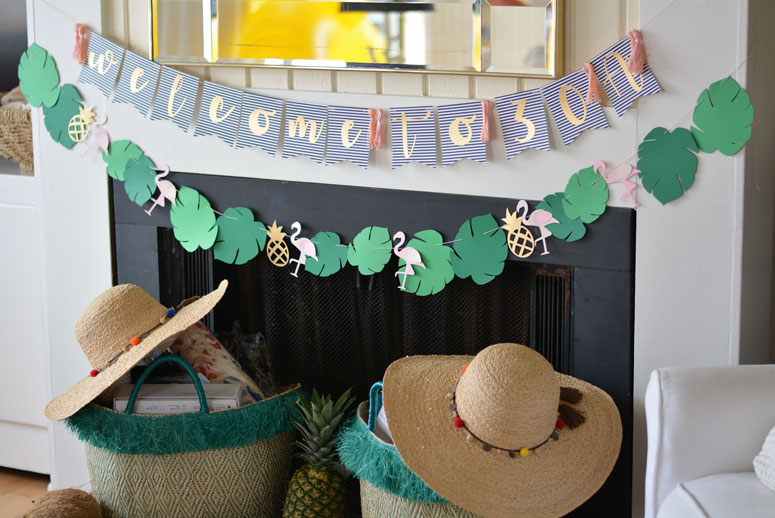 Banner via Little Paper Farm
For dinner and our first stop of the trip was at The Hub 30a. We chose The Hub 30a because they have several food options for the girls to choose from plus multiple bars for the girls to go grab a drink at. We all ended up eating at the mexican resturant and the BBQ hut. Some of us even had both! When you can have home made mac n cheese with your chicken nachos, why not right? Ha! They had live music and we ended the evening with a ice cream cone night cap!
From the local and mama perspective:
The Hub 30a is a great place to take your kids if you are ever in tow. They always have a game or movie playing on the big screen as well as live music in the evenings and a large grass field for the kids to run around on as well as corn hole and fire pits for the adults. Its a great location for if you are traveling with a few families that has something to fit every personality type.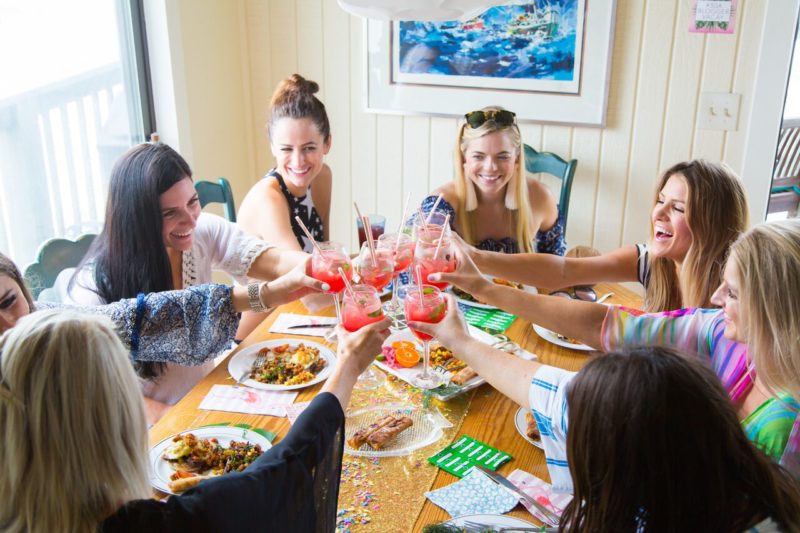 | cocktail napkins |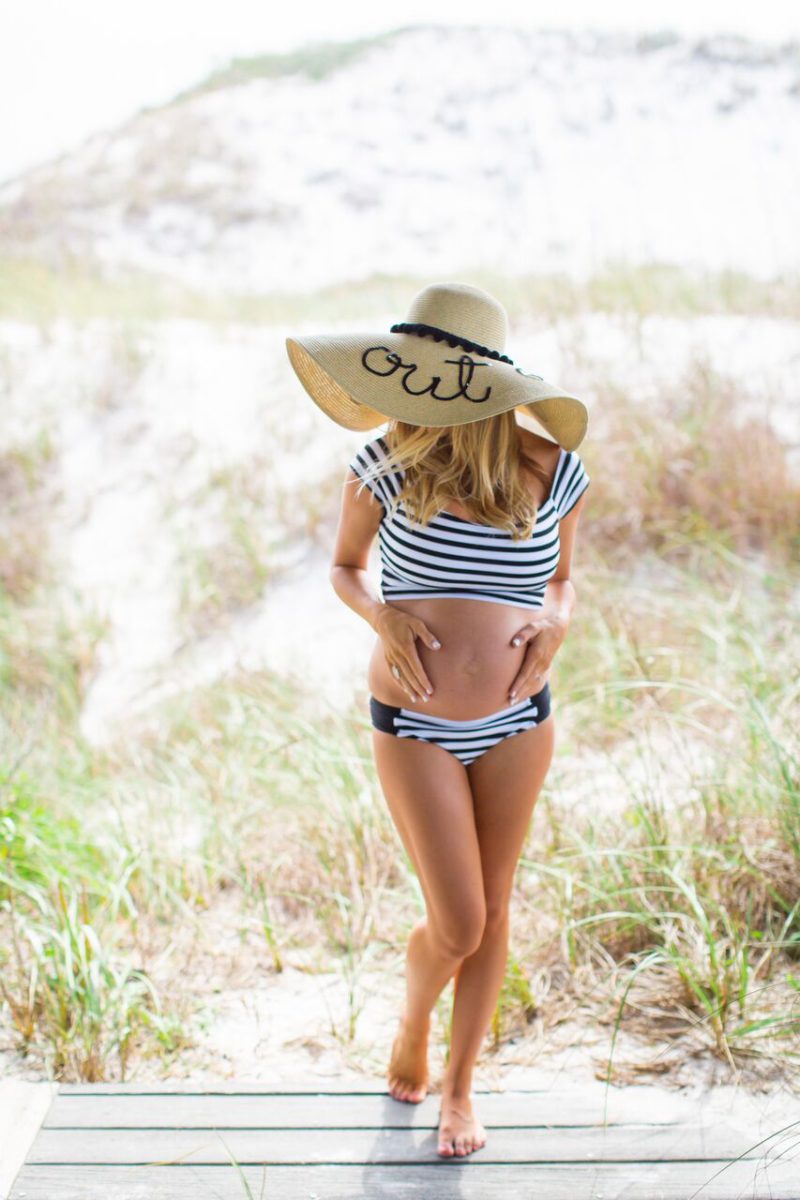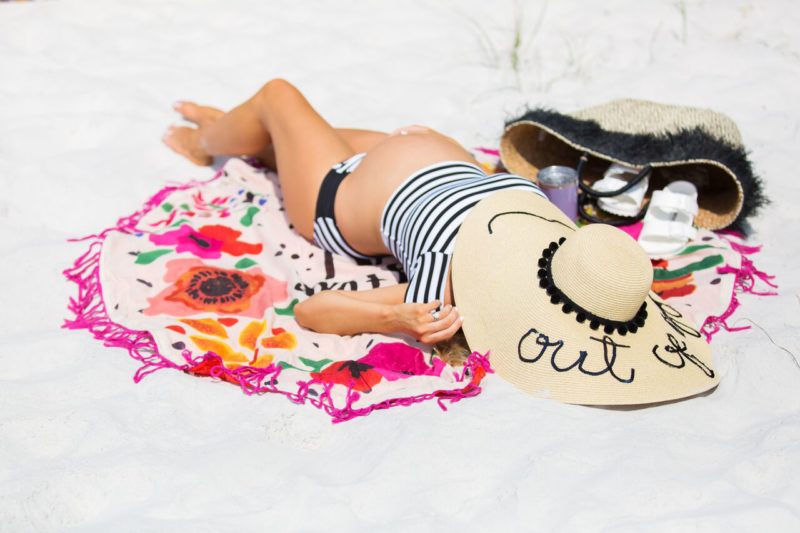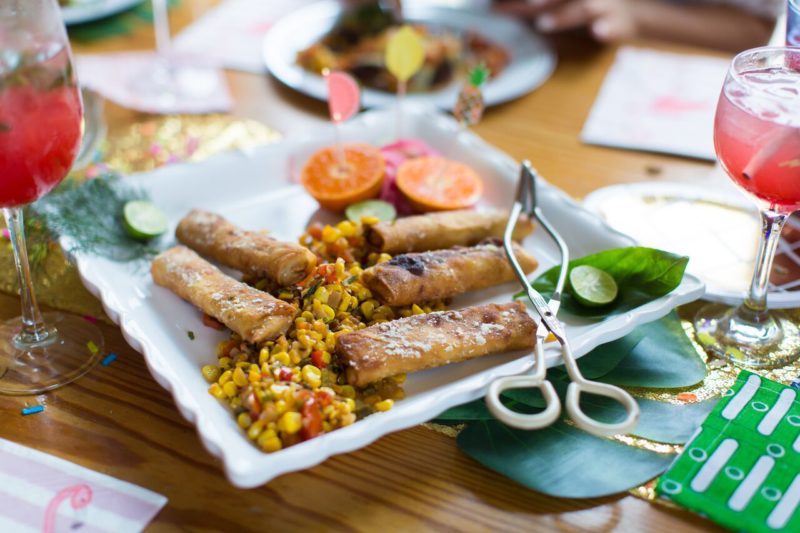 Friday morning we woke up and wanted the girls to have a full day at the beach so no one felt pressured to get ready if they didn't want to and so they would be able to relax and enjoy our powdery why sands! I have to say – our water is either hit or miss. Some days it is glassy and emerald green and feels like you are in the Caribbean's (which is actually what it looks like today) and other days it is gray and choppy which is what we were dealing with. Not ideal – but hey, it's Florida and you never know what your going to get! We were just thankful it wasn't raining!
Anyways – before I got side tracked talking about our gulf waters — since I am such an expert, ya know!? Ha! We decided to have locally renowned Chef Holbrook from Signature Catering to the house to cook for us. He is actually the same Chef we had at my baby shower – so if you can't tell – I LOVE his food and he is so creative with his coastal spin he puts on classic foods! He also whipped us up some watermelon cocktails, and even made me my own little mocktail! Y'all – We are talking, he starts with a water melon and berries and juices everything! It is so fresh and so delicious! We also had local photographer Alissa come and shoot us as well to capture some of our beach looks as well as our delicious brunch! If you are ever staying in town for a few days – I highly recommend having Chef come cook for you and your family and friends – not only is it delicious, he is also entertaining. If you follow my snap chat and insta stories you got to see a few glimpses. He kept us laughing the entire time!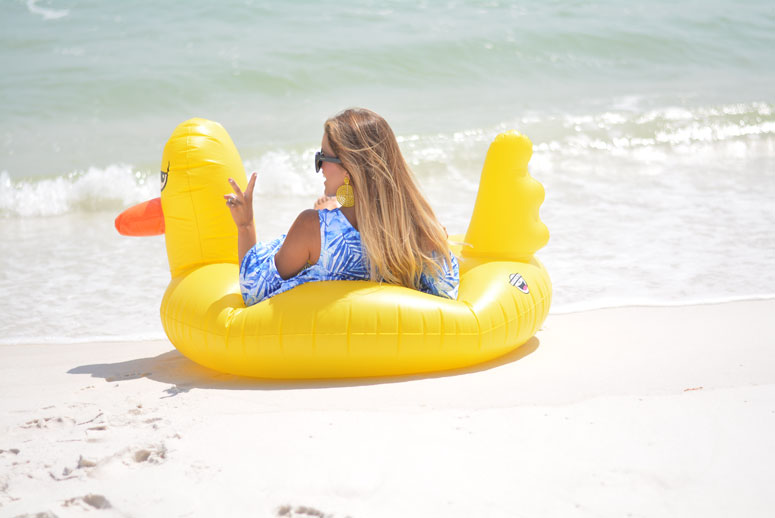 We spent the rest of the afternoon lounging in our Live Well 30a chairs that they put out for us each morning and didn't take down until sun down! We also had the opportunity to go paddle boarding and kayaking on Live Well 30a provided boards but the water was a little too choppy for this pregnant mama to be able to balance!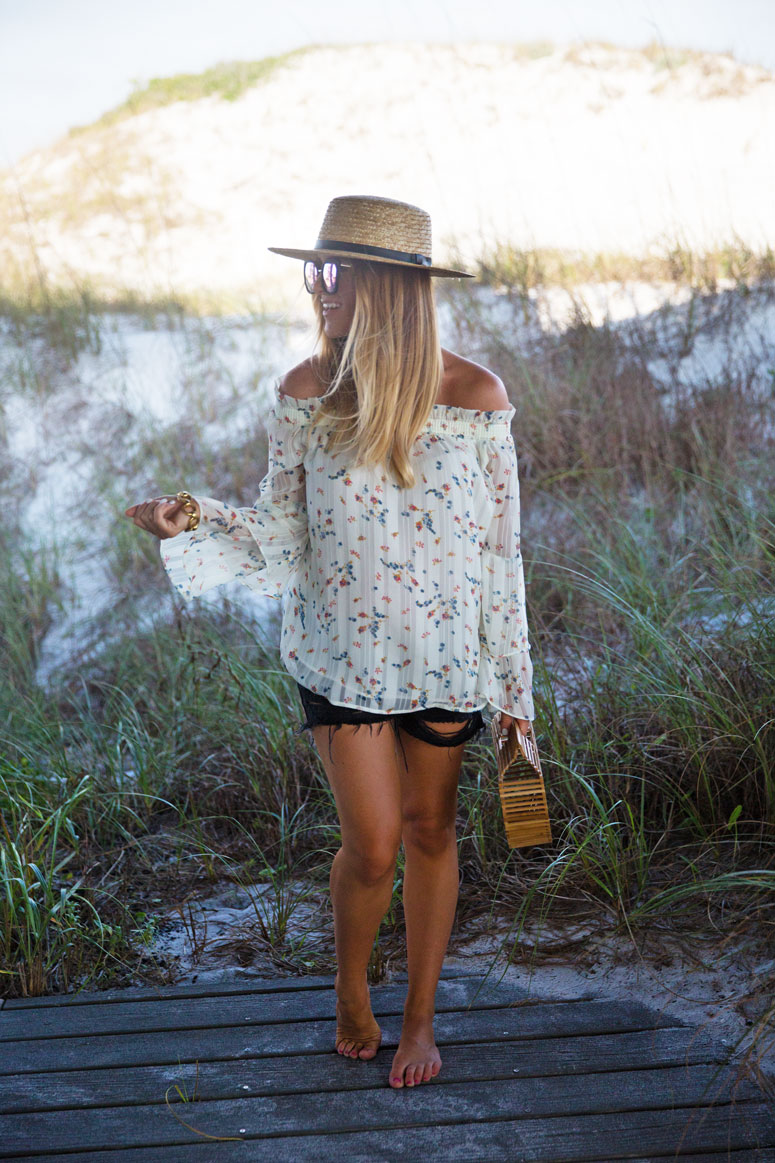 After spending all day on the beach on Friday, we then cleaned up and headed over to Seaside to eat at 45 Central. 45 Central has the BEST tapas options as well as fresh sushi and an amazing wine selection! The girls loved all of the photos ops around the food trucks and Seaside square. The girls quickly realized that The Truman Show was no exaggeration to our 'perfect' little beach town. If you are looking for another great area to take kids, Seaside is one of those places. It is centrally located in the middle of 30a, so whether you are staying on the east or west end, it is pretty much your middle point. It has a lot of options for both children and adults from all of the happy hour options each of the restaurants offer to the adorable food trucks that line 30a. There is also a snow cone truck as well as a local ice cream shop. The grass field and multiple beach accesses give kids multiple places to play and roam around freely!
Saturday morning the girls and I slept in and ended up getting a ride from Live Well 30a Shuttles over to Alys Beach to get donuts at Charlie's donuts! We then came back to the house and got ready to go to Grayton Beach to enjoy a lunch on the upstairs open patio at Chiringo. Chrinigo has my FAVORITE burger and tumeric carrot juice on 30a! I get the same things every time I go! I also have been known to sneak in their famous spicy crab dip and mac n' cheese too! Regardless, you can never go wrong with anything their menu!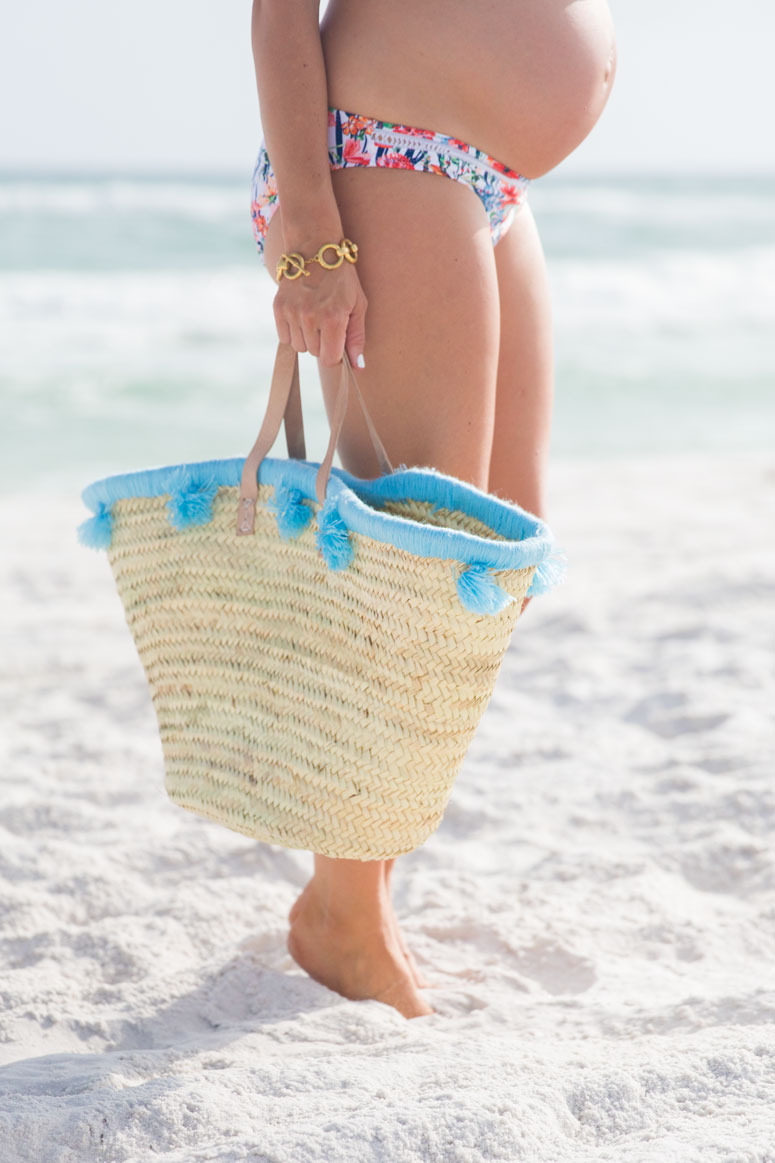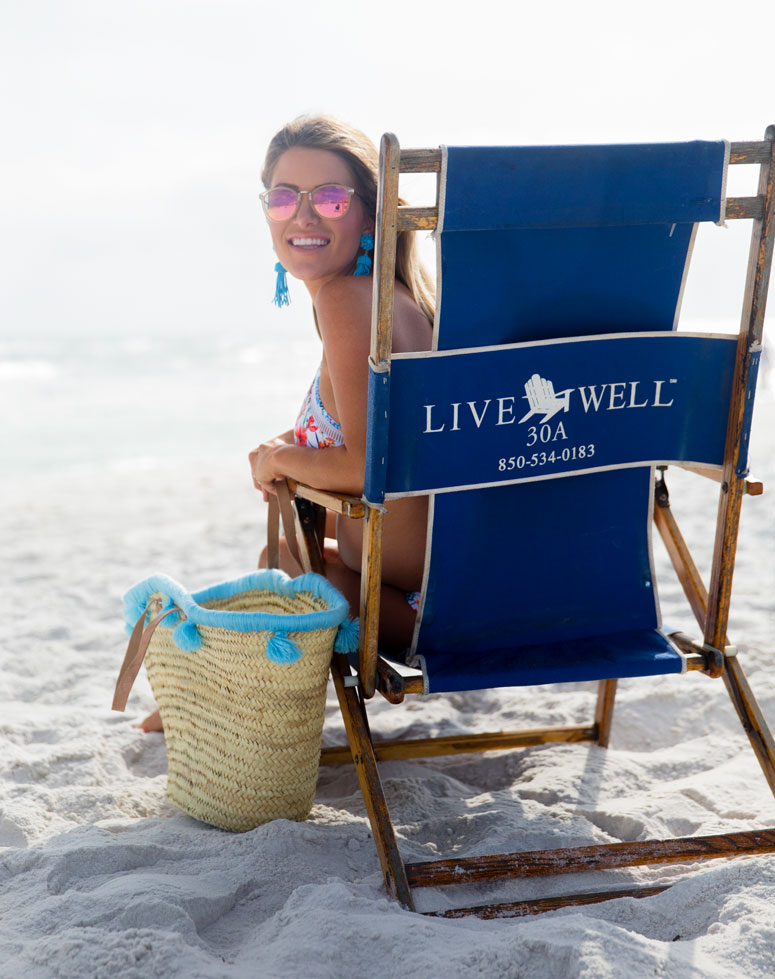 After Chiringo, we headed back to the house and got in our swim suits for a little afternoon lay out session! That evening the Live Well 30a guys came back to the house and set up our evening beach bon fire as well as made us the most delicious shrimp broil! Y'all, we are talking tons of shrimp, corn, potatoes, home made mac & cheese, fresh guac and salsa, the works! The beach bonfire is one of Live Well 30a's most well known services and it does NOT disappoint! Make sure to order the works tho with all of the food your hearts can desire! You will NOT regret it! Trust me!!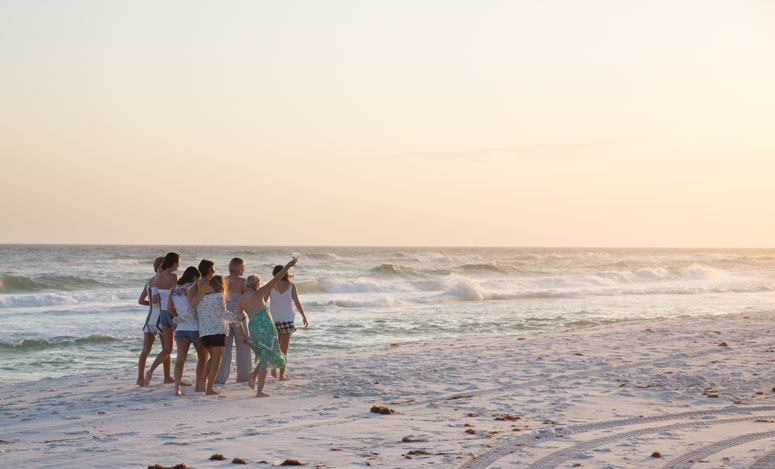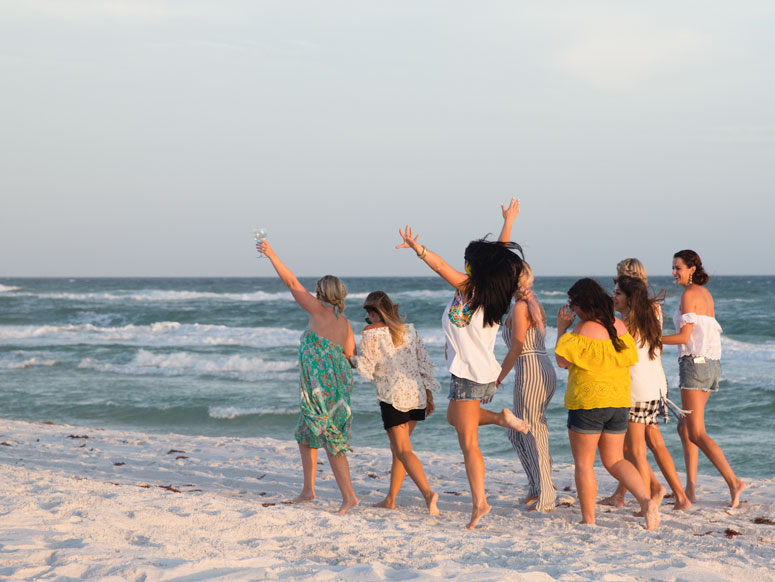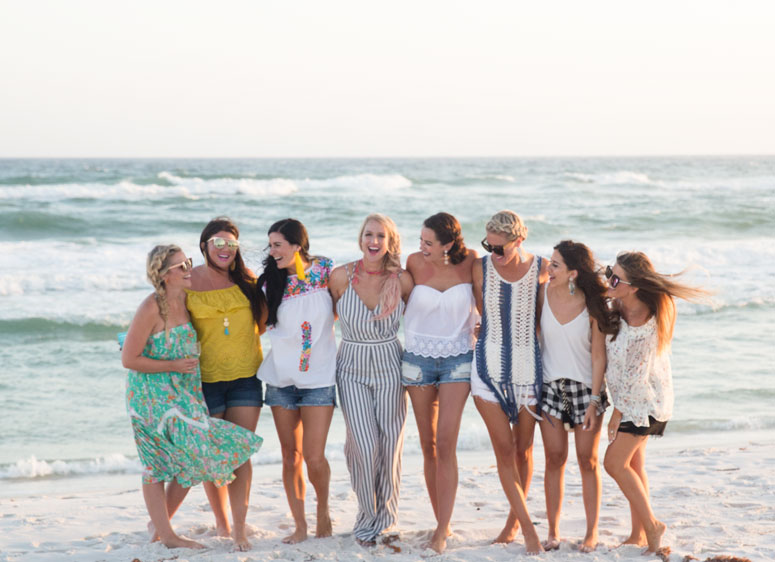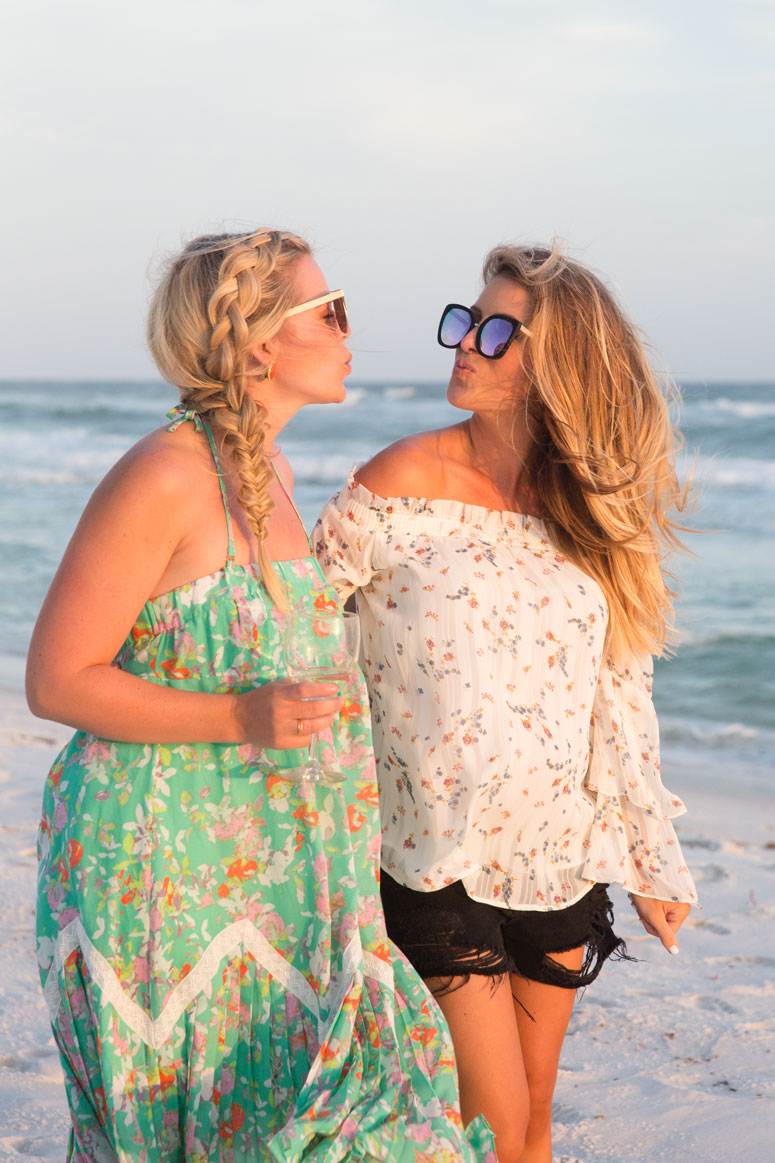 Sunday morning was sadly our last rendezvous all together. We had the most delicious brunch over looking the bay at Sunset Bay Cafe! You guys – I love their shrimp and grits and that is usually what I always order – and we are actually going their again next weekend and I will probably order my usual again again but y'all. If you want heaven on earth on another level you HAVE to try their lemon berry pancakes. Words. Can. Not. Describe. this goodness that they are calling pancakes! You will just have to go to find out yourself.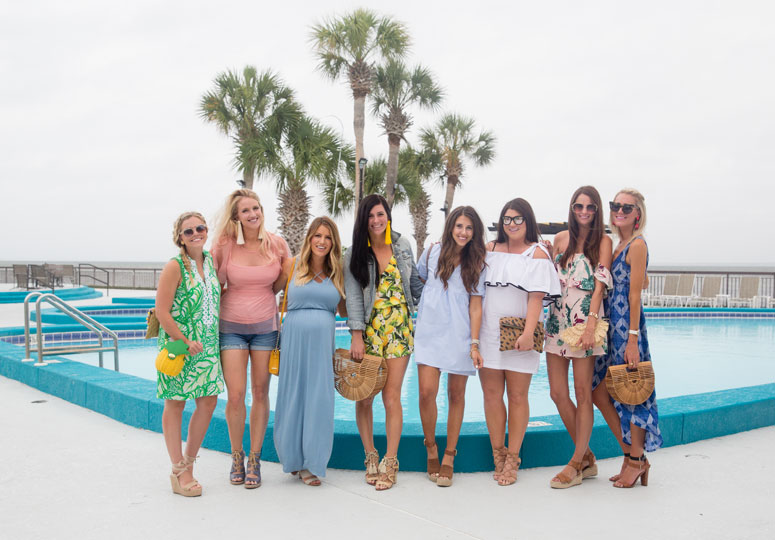 So, I hope this gave you guys lots of ideas of who to call when your in town and need anything at all, even your groceries delivered as well as lots of places to eat!
Don't forget your code 'LivewellLipstick' for 10% off ANY Live Well 30a Service OR Rent 30a beach homes! YES!! You can get 10% off your beach house rentals!!!
Photos via Jacqueline Ward Images and Alissa Aryn Photograph