This post is sponsored by Dreft purtouch. Thank you for supporting the brands that we love and support LHB.
Third times a charm, right? Seeing as this is our third baby, I have a few things that have basically become a 'tradition' before baby comes. Stocking up on all of our favorite bottles, organizing the drawers and room, decorating the nursery, and pre- washing the blankets, clothes, curtains, etc.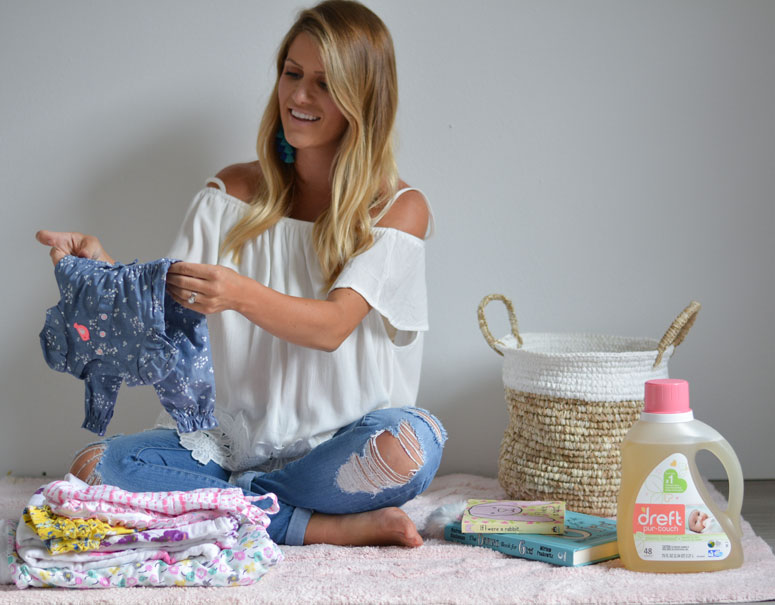 We have a long way to go before the nursery is ready. The baseboards and doors are being installed this week as well as the ceiling and trim are being painted the prettiest blush pink and the walls a clean, crisp white. We are getting into the final countdown with Charli and Walker came three weeks early so I want to be as prepared as possible for her arrival.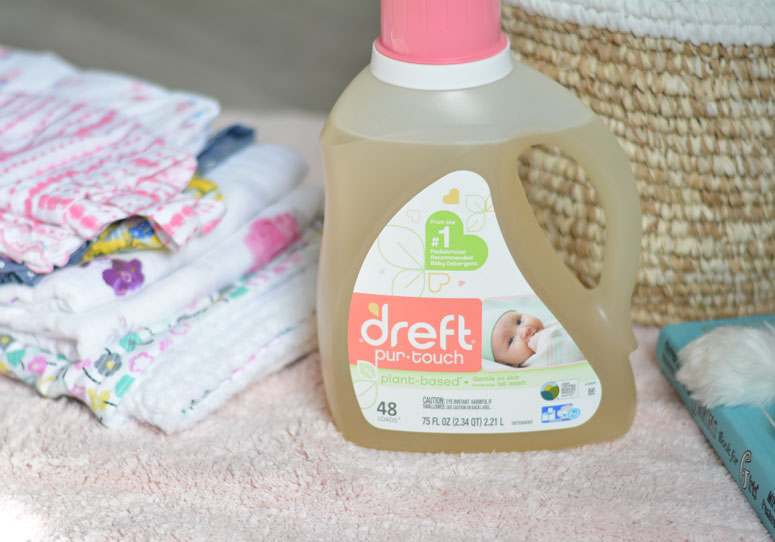 Since we can't quite get into the actual decorating of the nursery at this point we are preparing in any other ways we can, such as pre washing Charli's clothes. I have used Dreft on our babies clothes for 5 years now. It is really hard to believe that Braydon is almost 5 ya'll! Dirt, excess dyes and processing chemicals can linger on baby's clothes and pre-washing is an important step to help protect baby's skin.  In fact, a recent Dreft survey revealed that 9 out of 10 dermatologists say that it is important to wash baby clothes before first wear!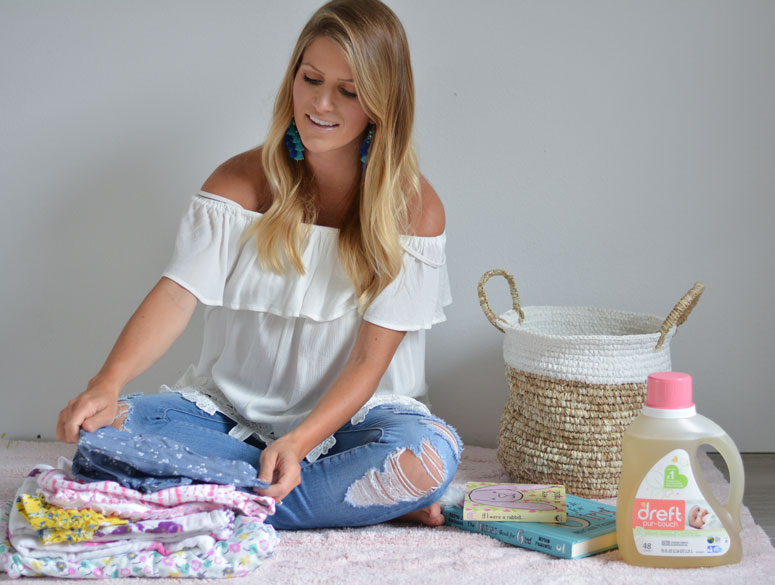 Dreft recently launched their new hypo-allergenic Dreft purtouch detergent. Dreft purtouch has a 65% plant-based formula- free of dyes, chlorine, phosphates, ethanolamine and optical brighteners – specially formulated to help make the world gentle for baby. I do not know about you guys but I LOVE all of the new baby smells – yes even the smell of baby spit up, which may explain why we just keep popping babies out. Ha! But, the smell of Dreft products has become a staple for me in my love for baby smells.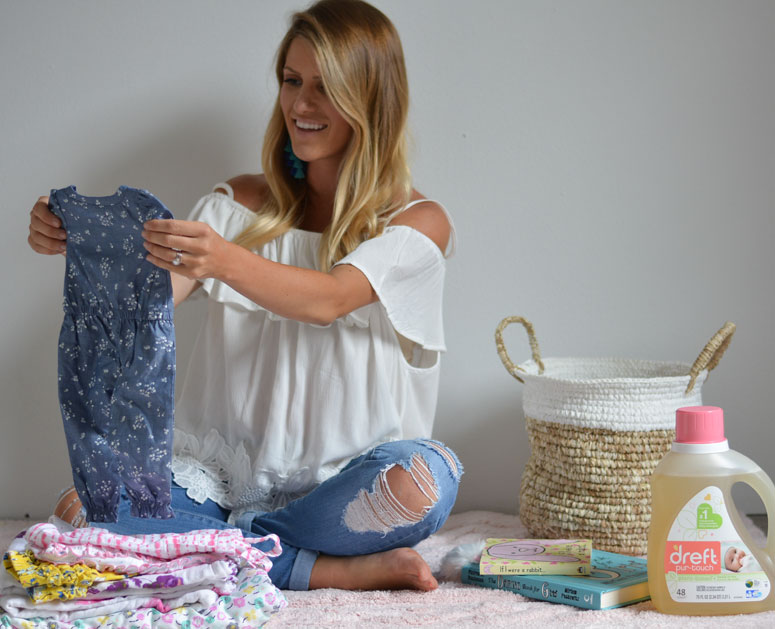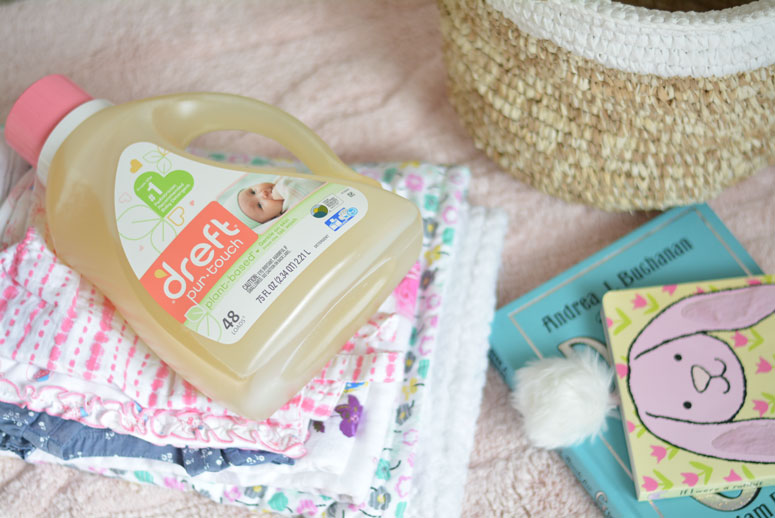 What are some of your favorite ways to prepare for baby before he or she makes their arrival? Also, any tips to help me keep my sanity until the nursery is finished are greatly appreciated!! Mama is in nesting overdrive and stuck in park for the next two weeks until we can put together her furniture and start organizing her drawers!