Happy Friday!!
We are so excited for this weekend! My brother is coming back in town and we are having our baby shower for our sweet little princess at The Bellamy of 30a! Shift dresses have become a go-to for me lately. They are so easy to wear with my baby bump and I know that I will still be able to wear them after the baby comes – which makes them that much more appealing. I recently picked out a few mock neck and long sleeve dresses just to help balance with the legs showing on cooler temp days.
Be sure to follow along on my snap chat (I will try to upload most of them on my instastories too) to see the baby shower in action as well as all the decor. Think pink, gold, and glitz!!! I will also be sharing our full baby shower details in the next week or so after the shower. I am so excited to see everything they have been working so hard on to put together- so stay tuned!!!
PS. I will be giving this Seaport Stitches diaper bag away this week (edit: next week) on my instagram and it also comes in a solid black!!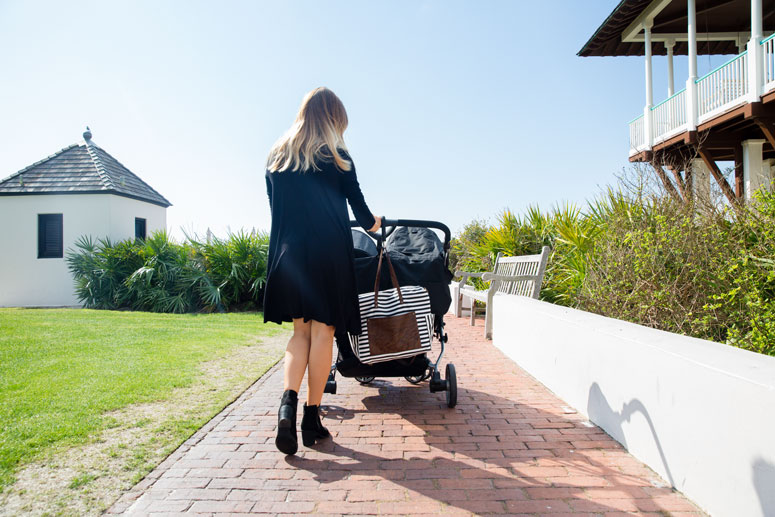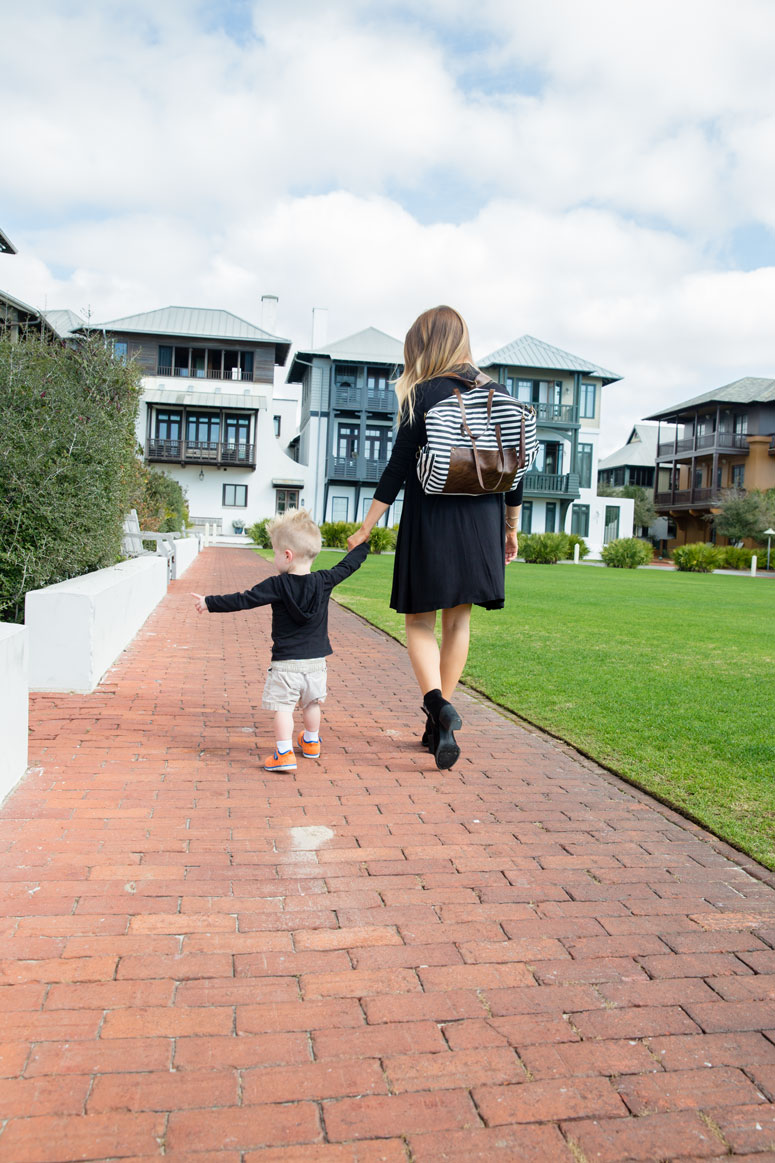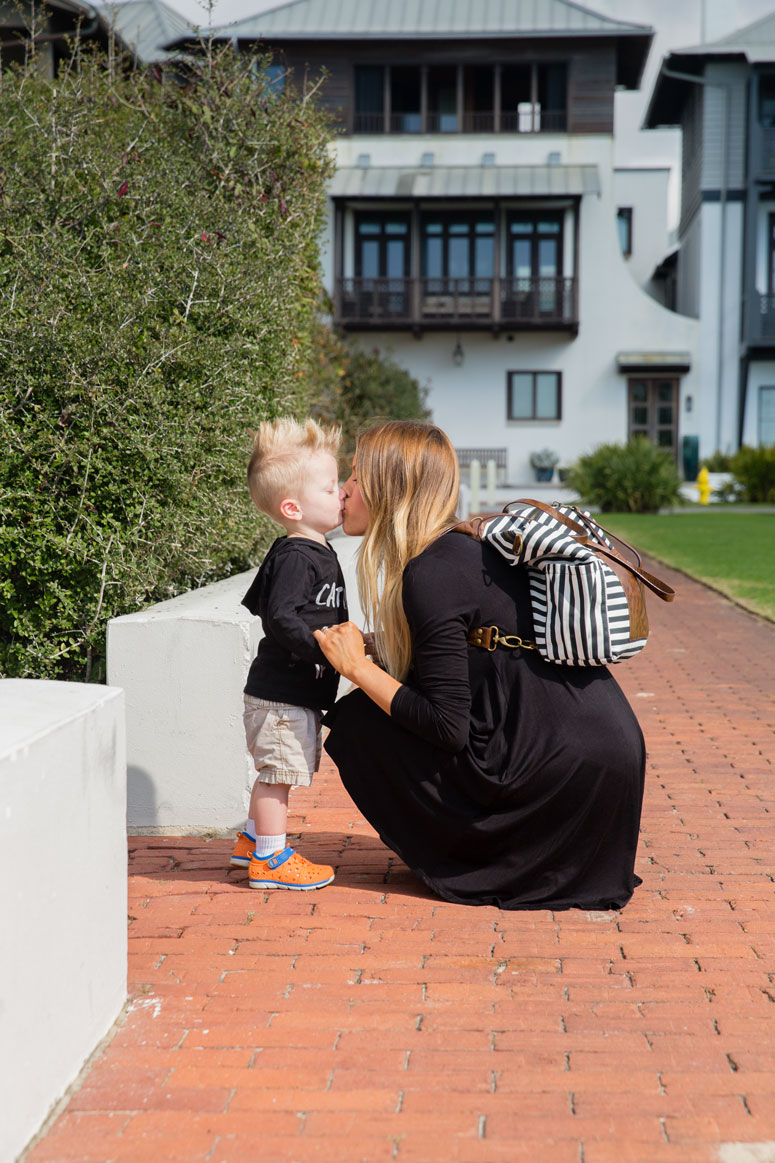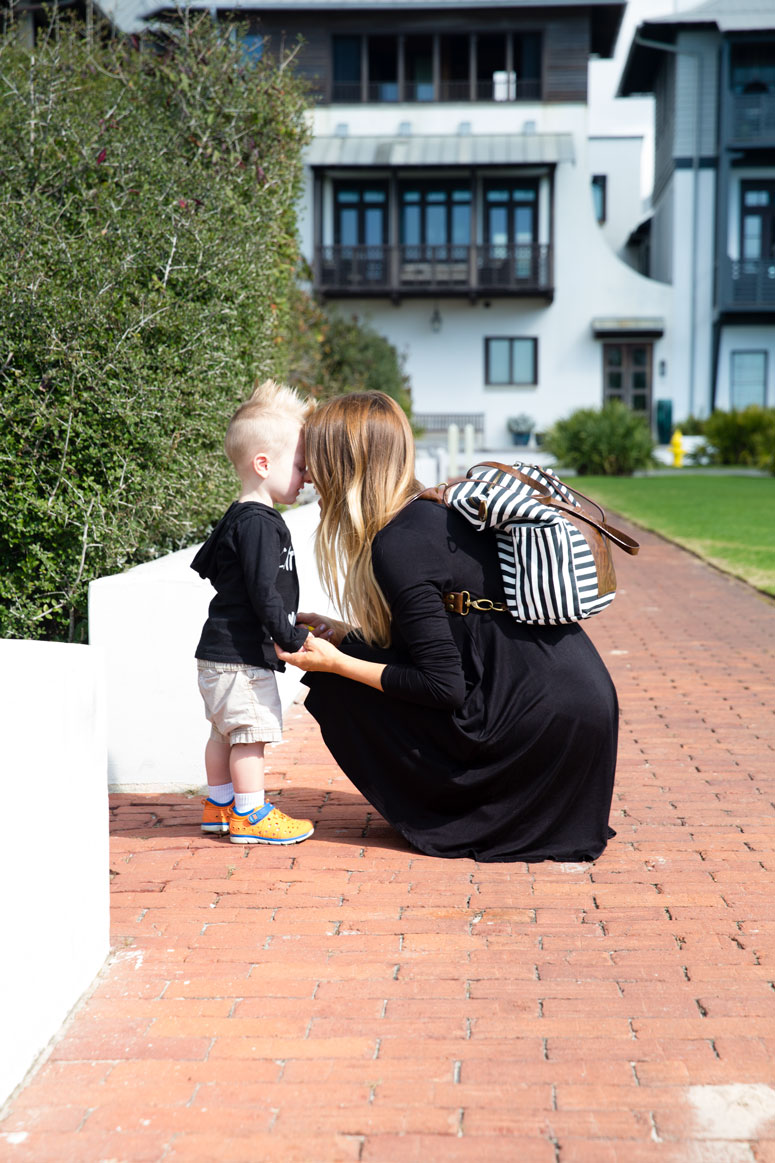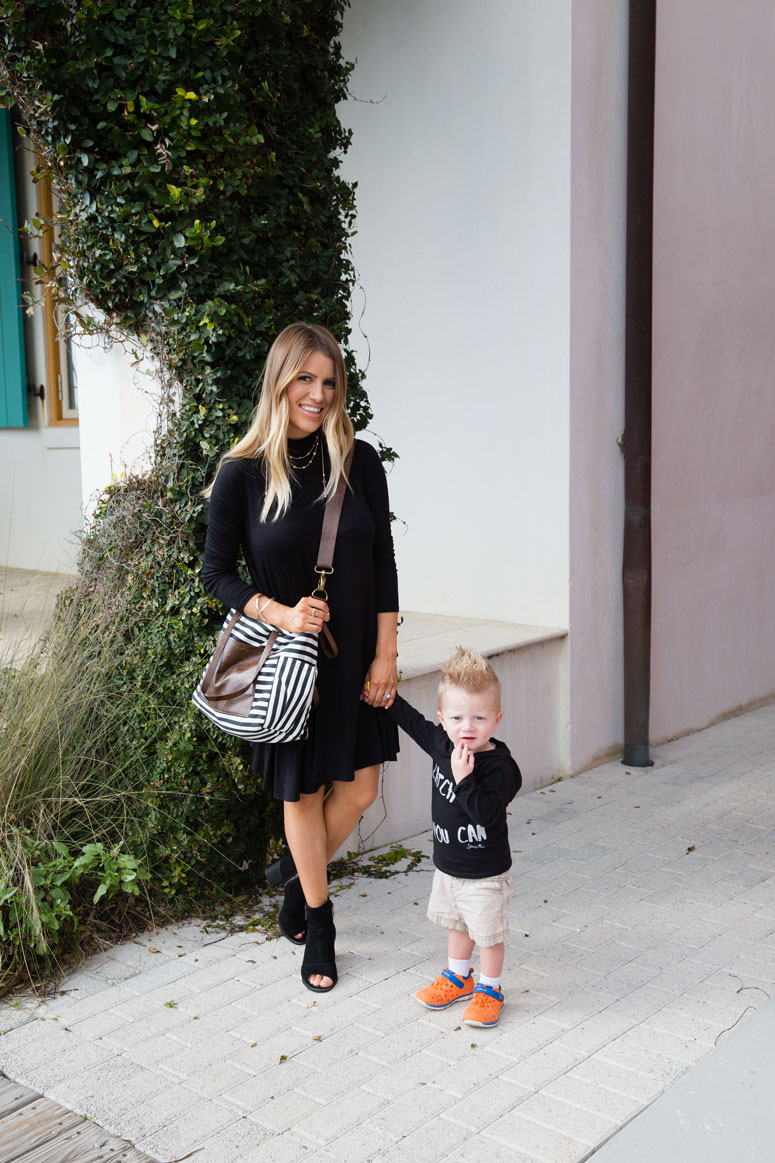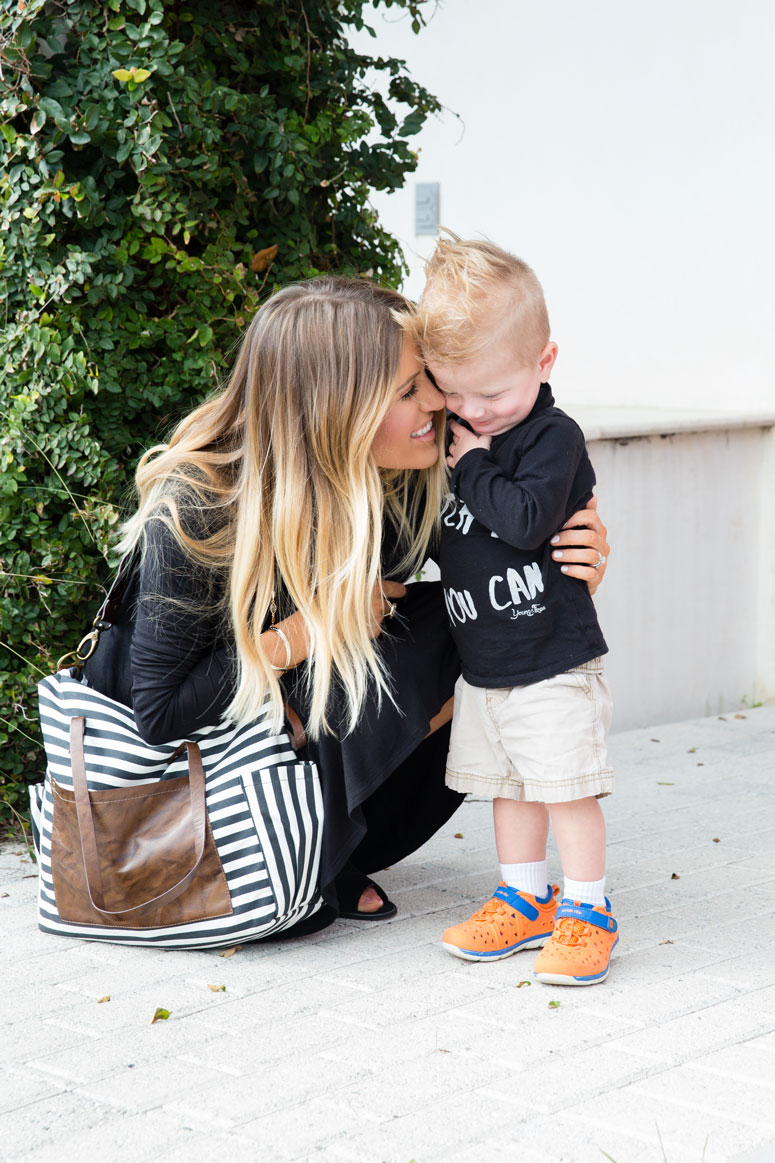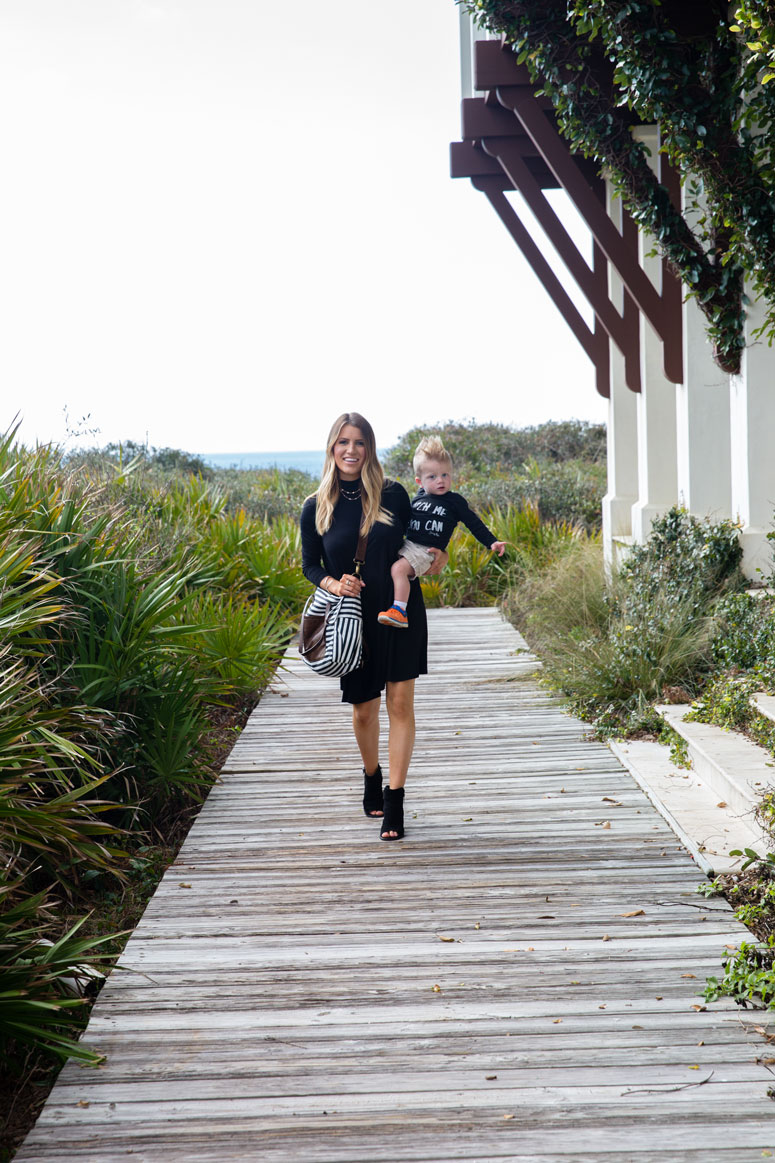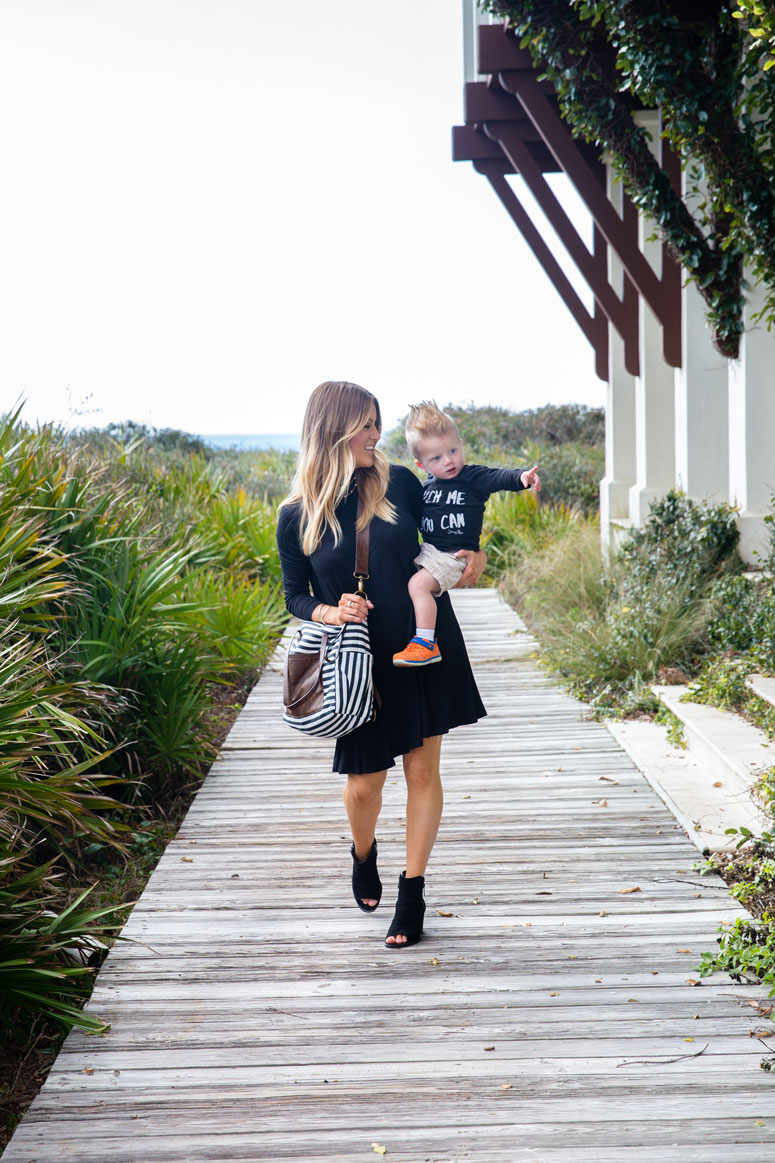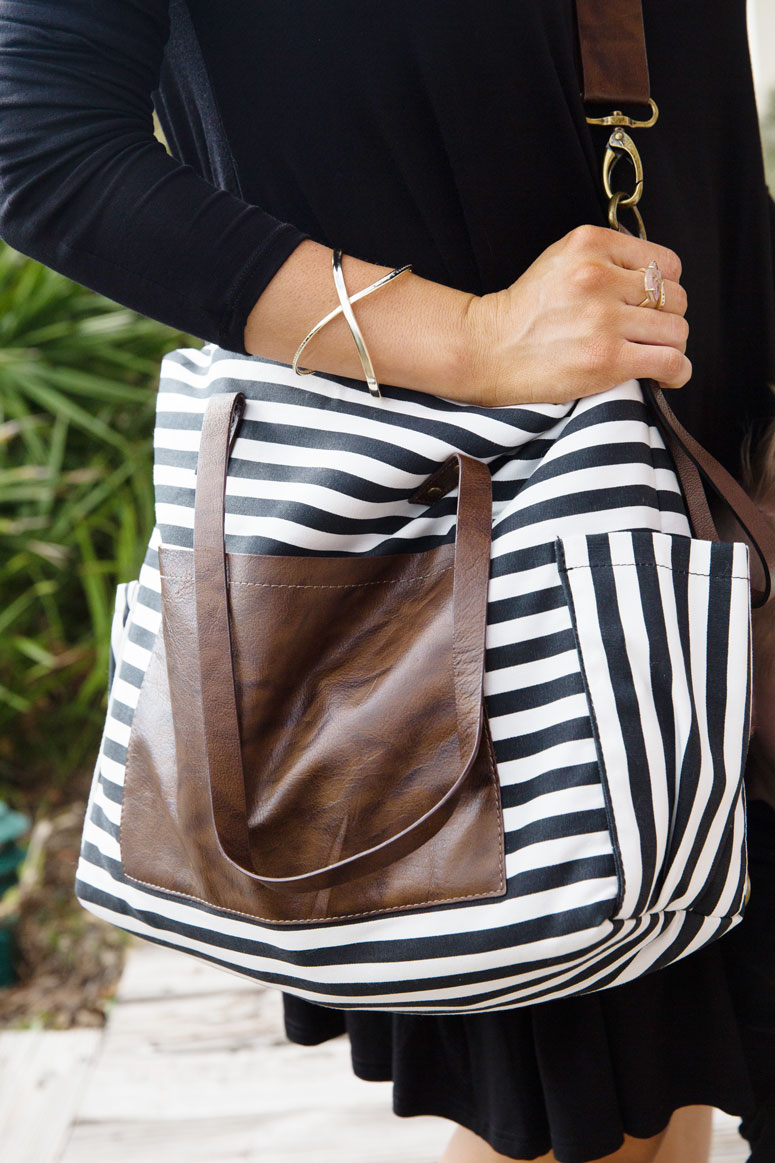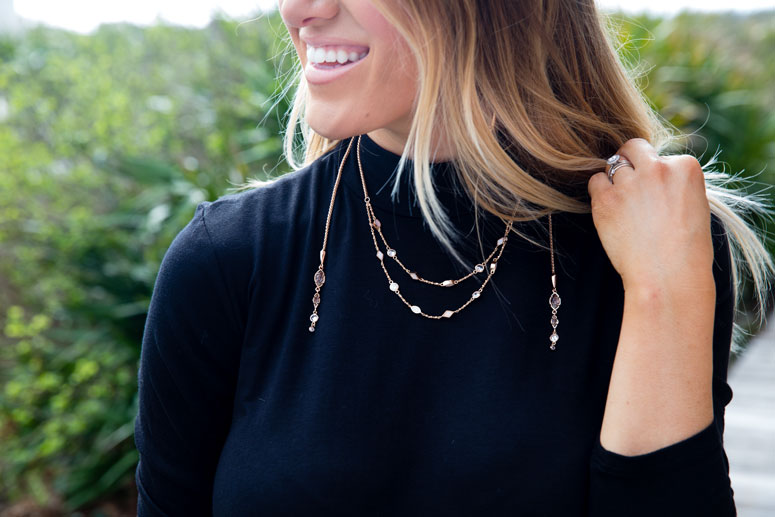 Photos by Jaqueline Ward Images
Dress | Shoes | Diaper Bag | Kendra's new spring line { Necklace | Earrings | Cuff | Ring } | Stroller