Hi all!! After many requests I finally made some time to sit down on my floor with all of my makeup and lay it out to write you a step by step of ALL of my makeup that I use on a daily basis! Colors included!! Obviously, colors change with season but these are the colors I am using currently.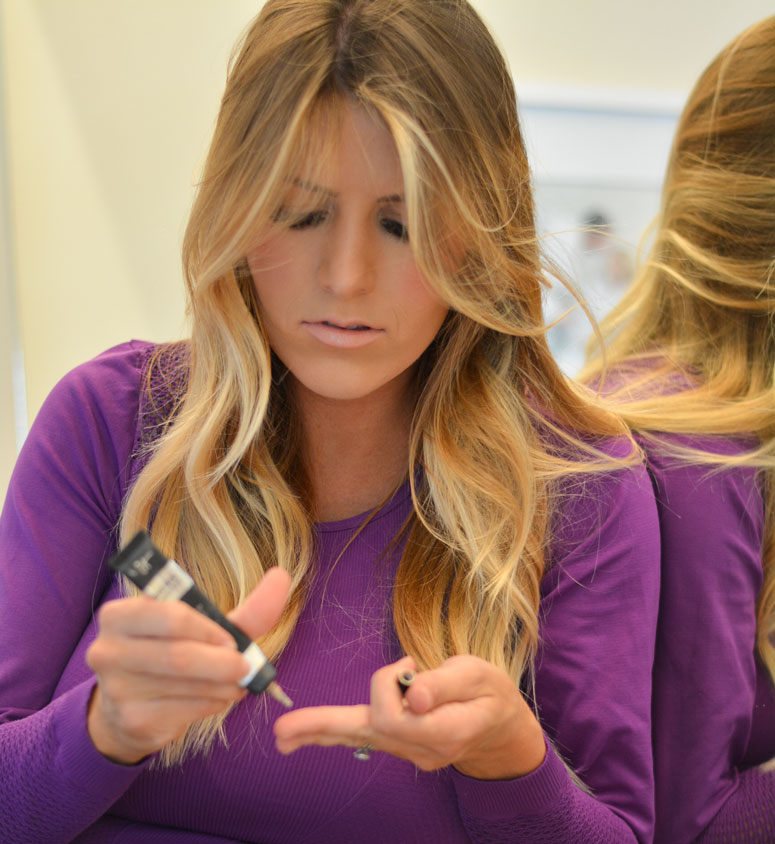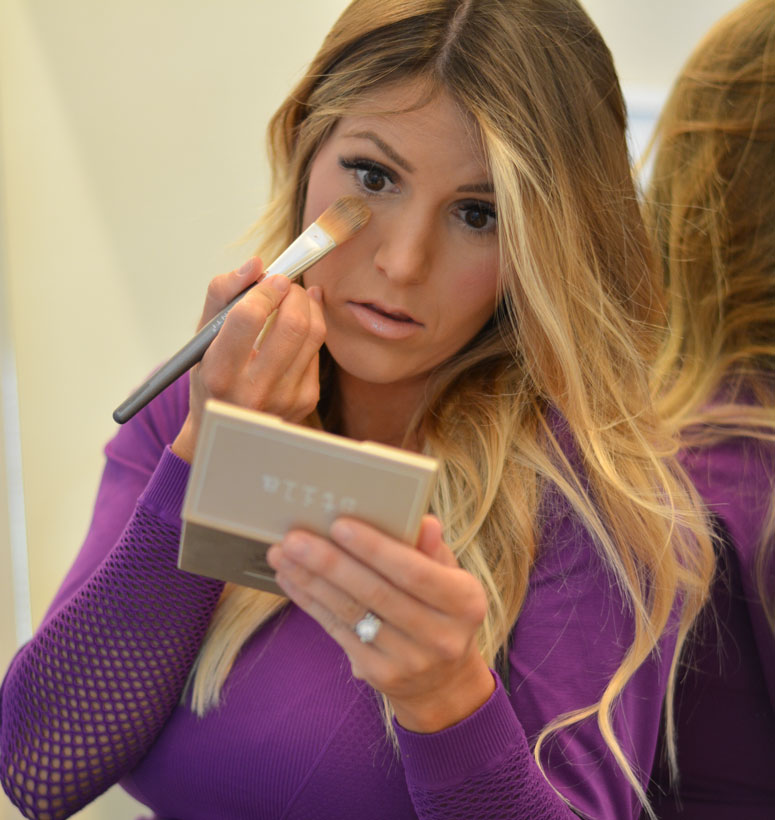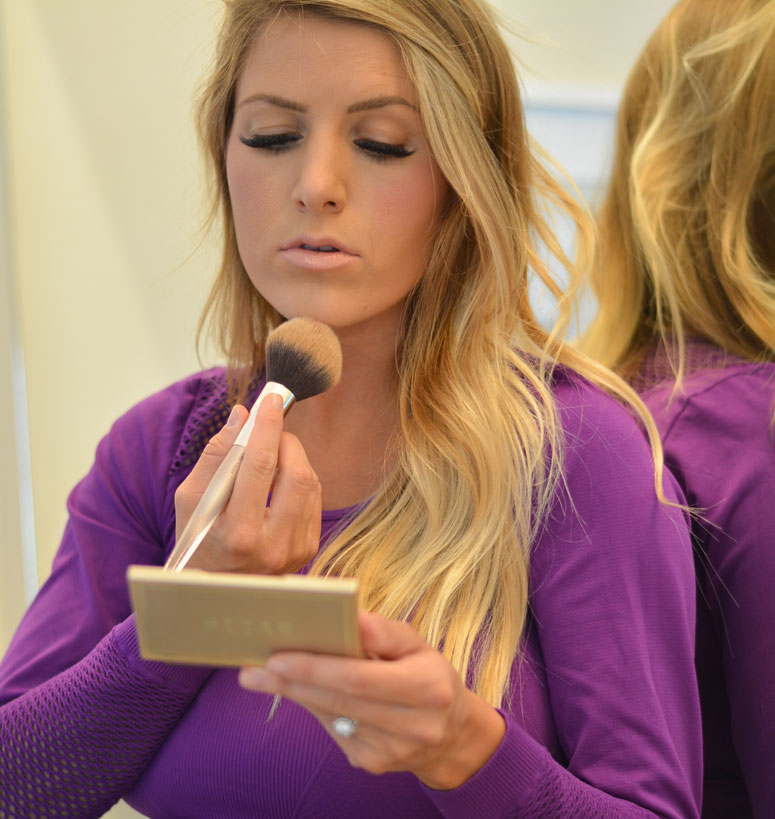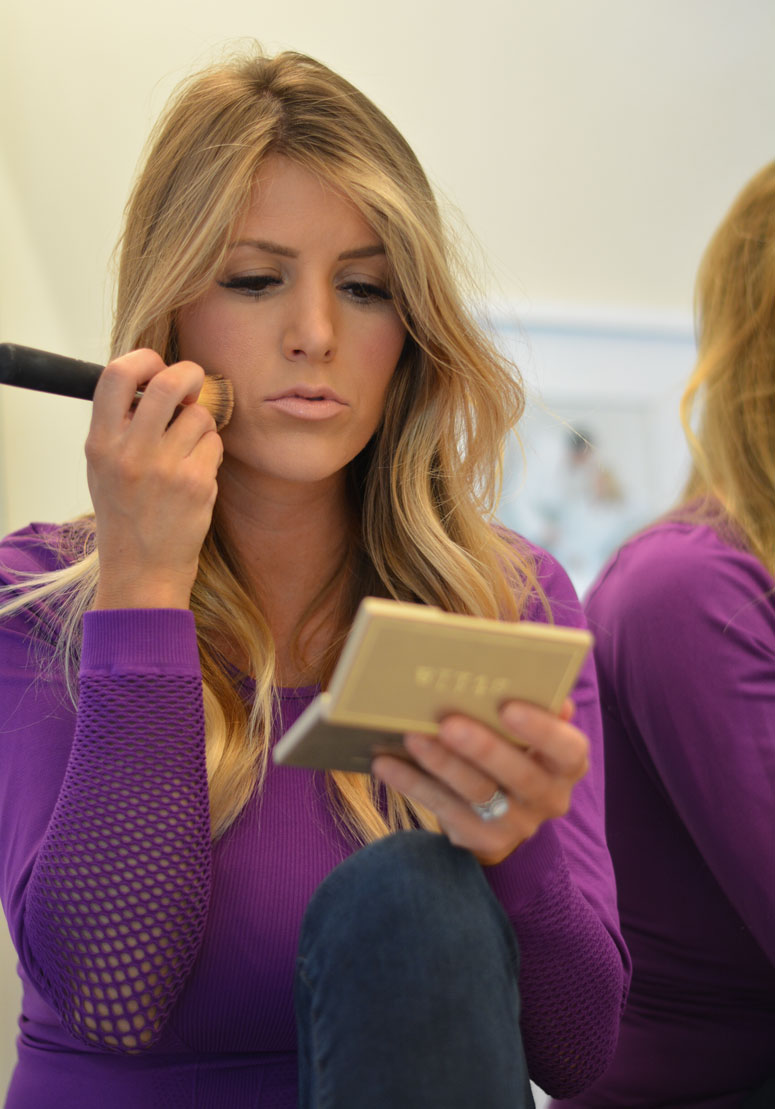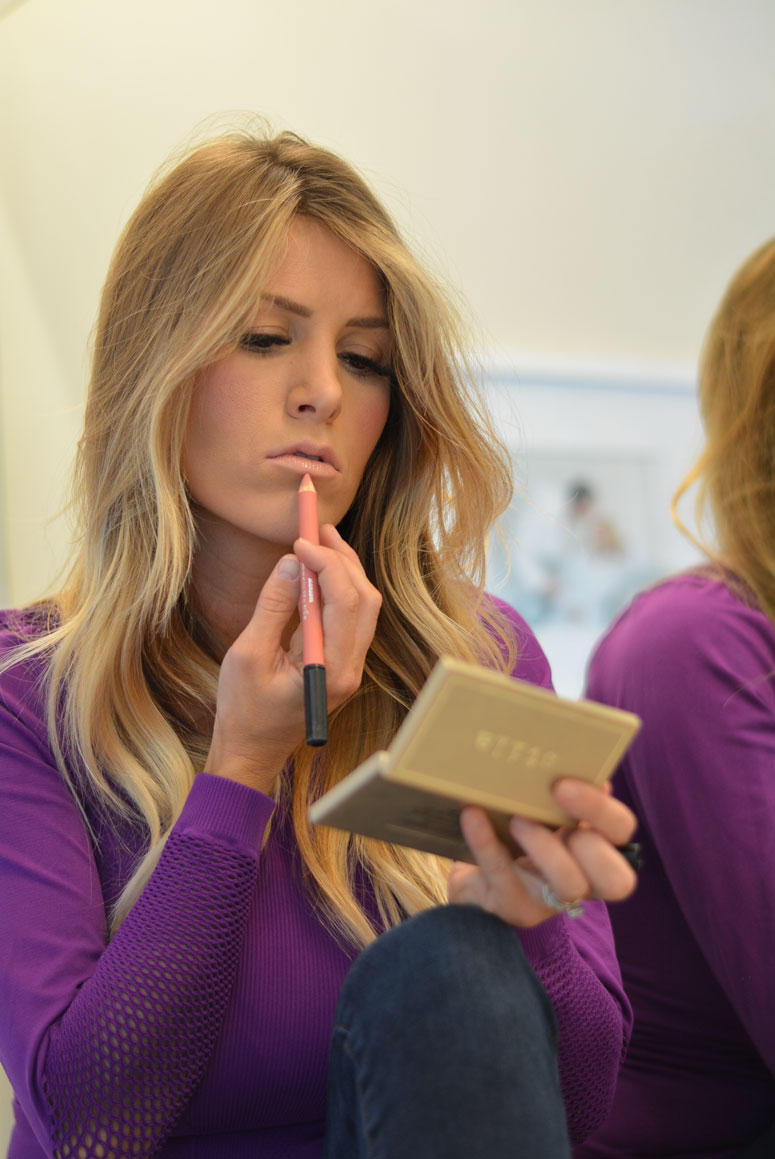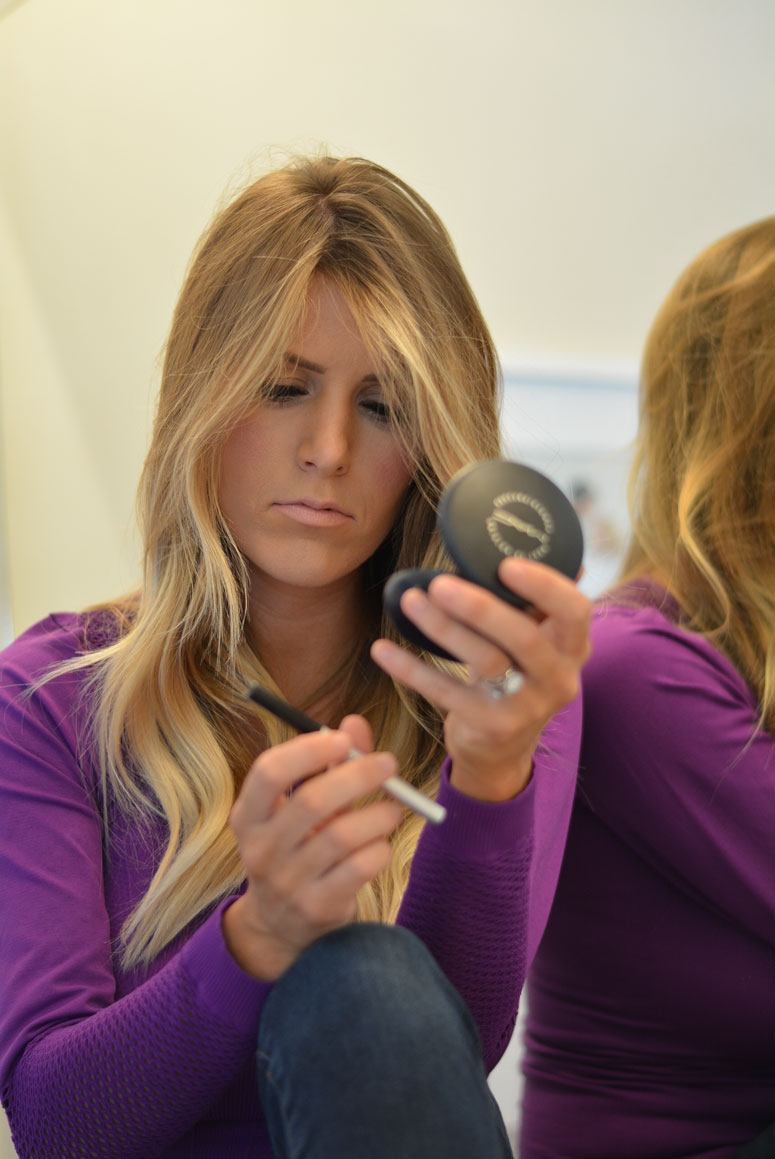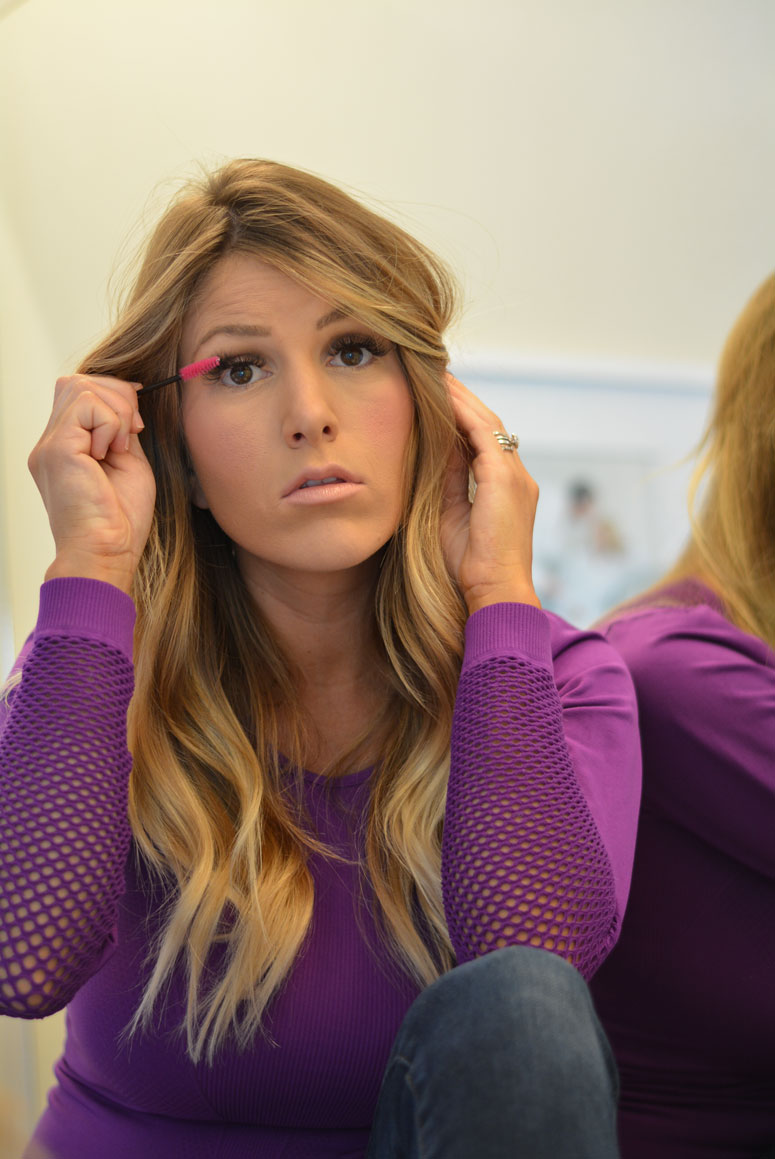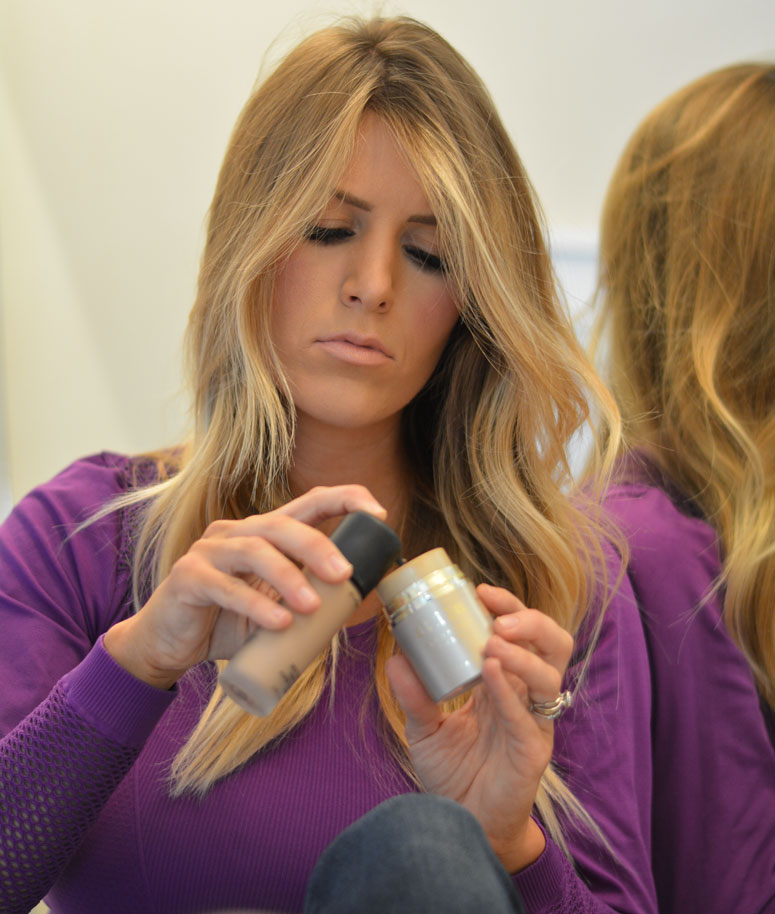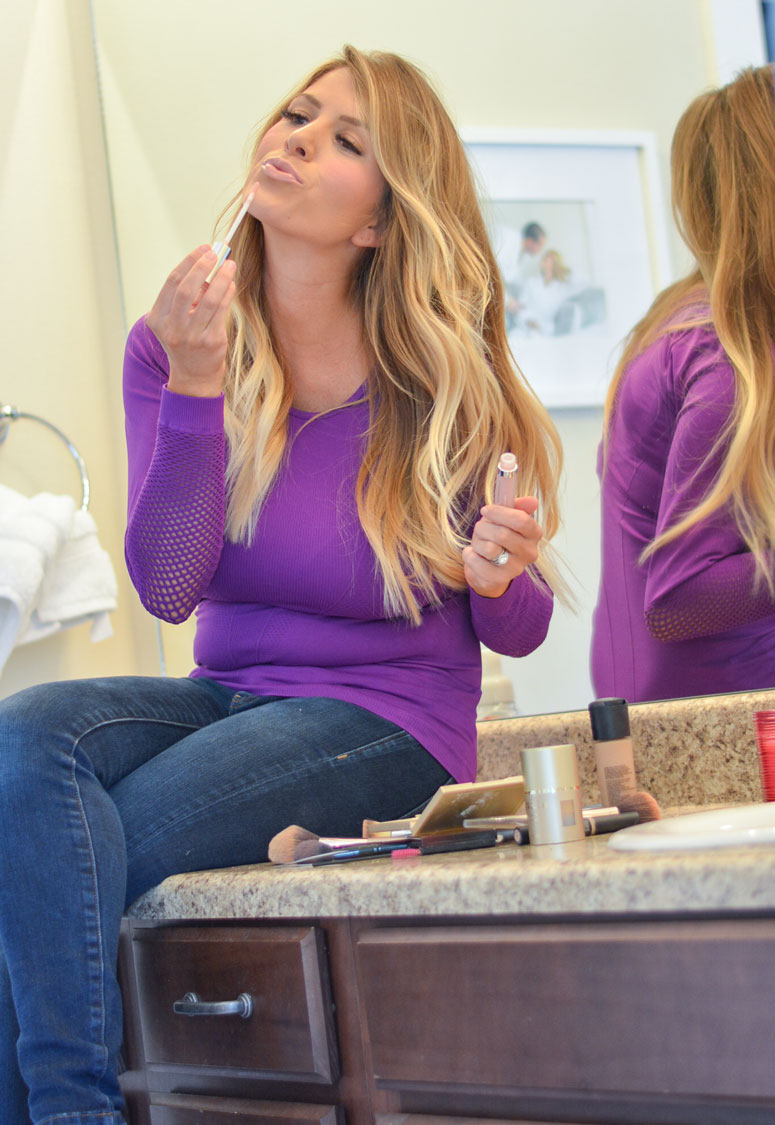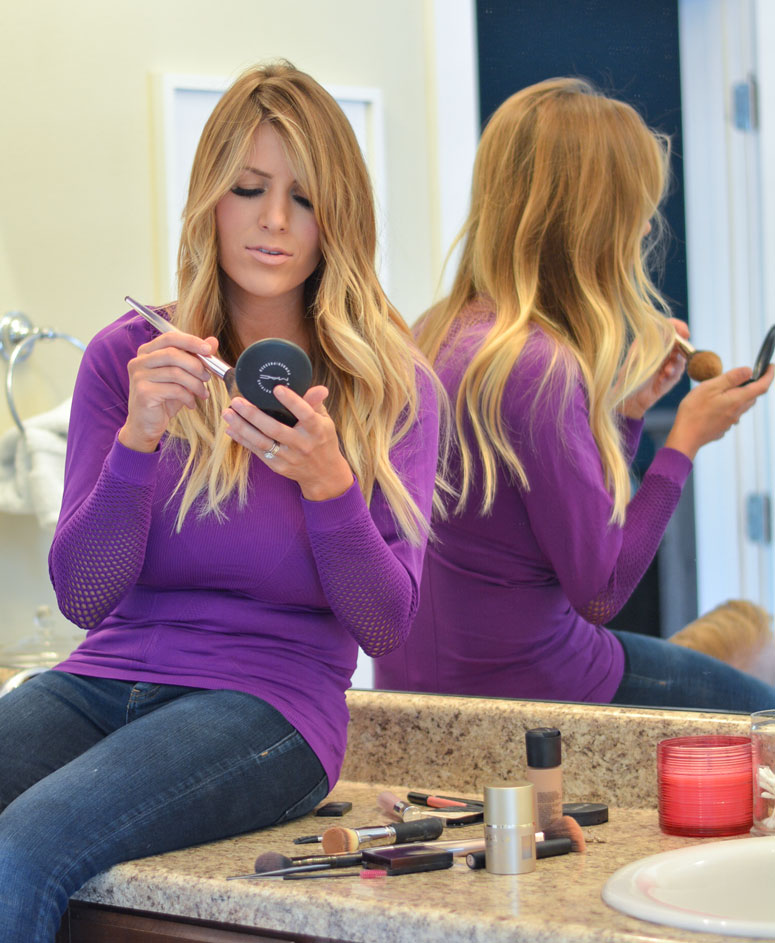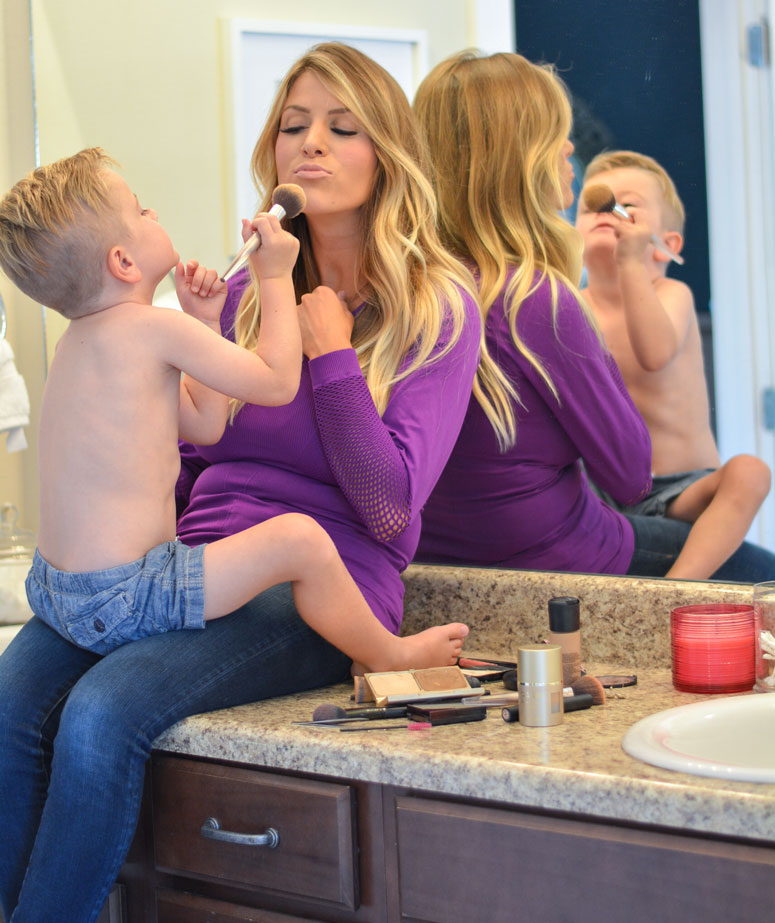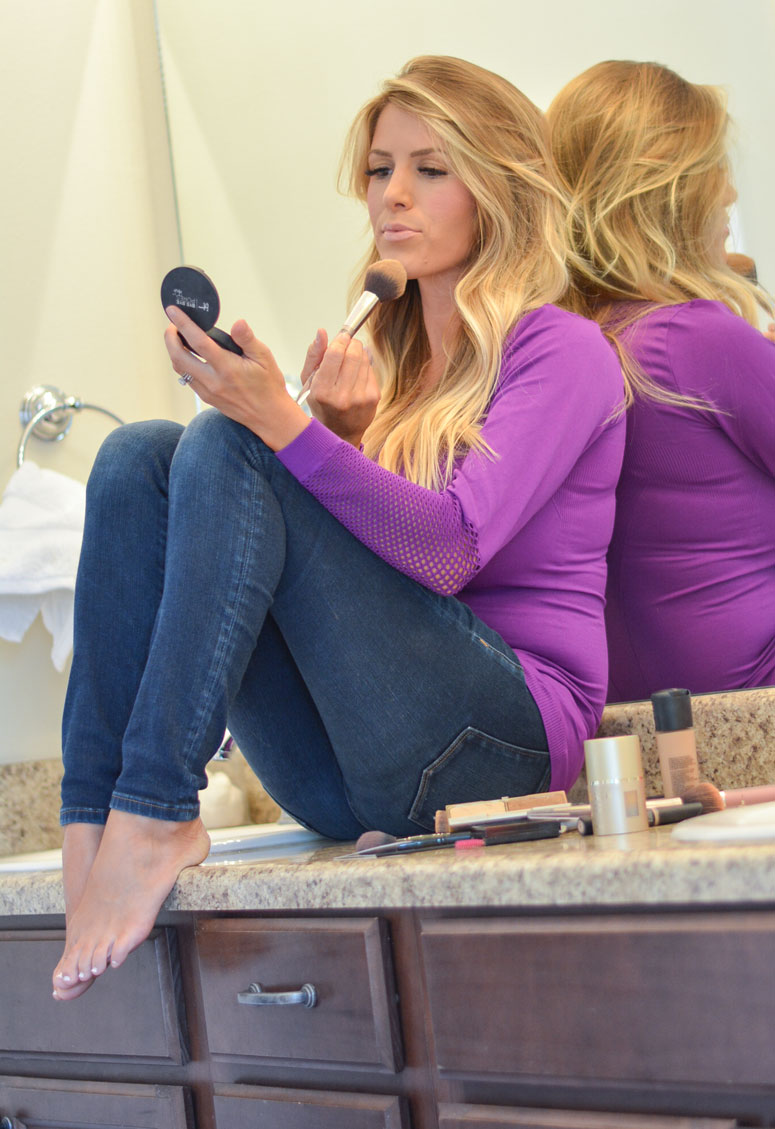 Okay – here we go….
First, I start by using a moisturizer all over my face. This is the one I am using currently – but I used this one for about the past year and LOVE it!
I then first apply foundation all over my face. I have not used a primer in the past year I would probably guess – and ever since I stopped my pores and skin feel so much smaller and more clear. I don't know if it was the primers I was using or if my skin just didn't like them – but I feel like I get so much more of a fresh look vs caked on look since I stopped using them. My fave foundation is this one and I LOVE the plump applicator. I am using the color Hue which works great for me all winter but in the summer its way too light – especially when I have a spray tan on top of my summer tan. I mix in this super light weight foundation in medium dark which also thins my foundation out – making it more light weight for hot summer days. I use this brush. It is seriously the softest brush ever!
Once I have foundation all over my face and my skin looks even. I then apply concealer under my eyes, along the bridge of my nose, above my lip and on my chin. I use this foundation in the winter or for night time events (in light when I am pale and medium when I am tan) and this one on hot summer days because its thinner. I blend it in with a brush or a damp beauty blender – kinda depends on my mood each day. I then set all of the spots I high lighted with this powder.  I personally prefer the pressed but they have a loose powder option too.
I then come back in with a thin contour brush and use this as my contour. I do use the highlighter on this sometimes – especially when I am in a hurry, but the other two are by far my favorites!
I then use this powder to blend everything together. I use this bronzer in Desert Days to darken a few spots and to help with blending around the contour if needed. I use this blush in Je Ne Sais Quoi on the apples of my cheeks and blend up my cheek bone and this highlighter in Opal above my cheek bones, on the tip of my nose and above my upper lip.
Since I got my eyelash extensions – I very rarely wear eye shadow. But when I do I wear this one in antiqued or expensive pink. For my eyebrows – I used this one in blonde (it is still pretty dark) for about 3 years but recently switched to this one and am OBSESSED! It is so easy to use and blend!
With my eyelash extensions I am not wearing mascara but I swear by and LOVE this one and have used it for the past 2 years now! Also, I haven't use eyeliner since getting my extensions. But I was using this one before in jet black!
For lipstick and lip gloss, I literally switch every day! I usually only wear Mac and Buxom tho. My favorite colors that I wear on a regular basis are:
Mac: Myth, Hue, Blankety
Buxom: White Russian (it comes in a lipstick now)
Lipgloss: White Russian, Peach Daquiri, Pink Champagne
Lip Liners: Buxom: Ransom, White Russian, Stealth
Mac: Whirl, In Synch
Hope that helps, and feel free to leave any questions below you may have!