Okay guys, so this dress is defiantly not maternity and honestly, I probably shouldn't have even been wearing it but y'all!!! It is so gorgeous, I couldn't pass it up! I somehow made it work with my bump but if you aren't pregnant it will look even CUTER on you! The neck line and drop lace sleeves are so flattering on your shoulders and make them look longer and slimmer. Plus the long bell sleeve makes your arms appear even longer. It is an extremely flattering and slimming dress that any of you could pull off and look amazing in!!
I styled it with my new black and white clutch that I am loving and clipped on my multi-color key chain for just the tiniest pop of color to spice up the entire look! I have worn this keychain on several bags now and I love that I will be able to also use it on my keys when I am over styling it on my bags!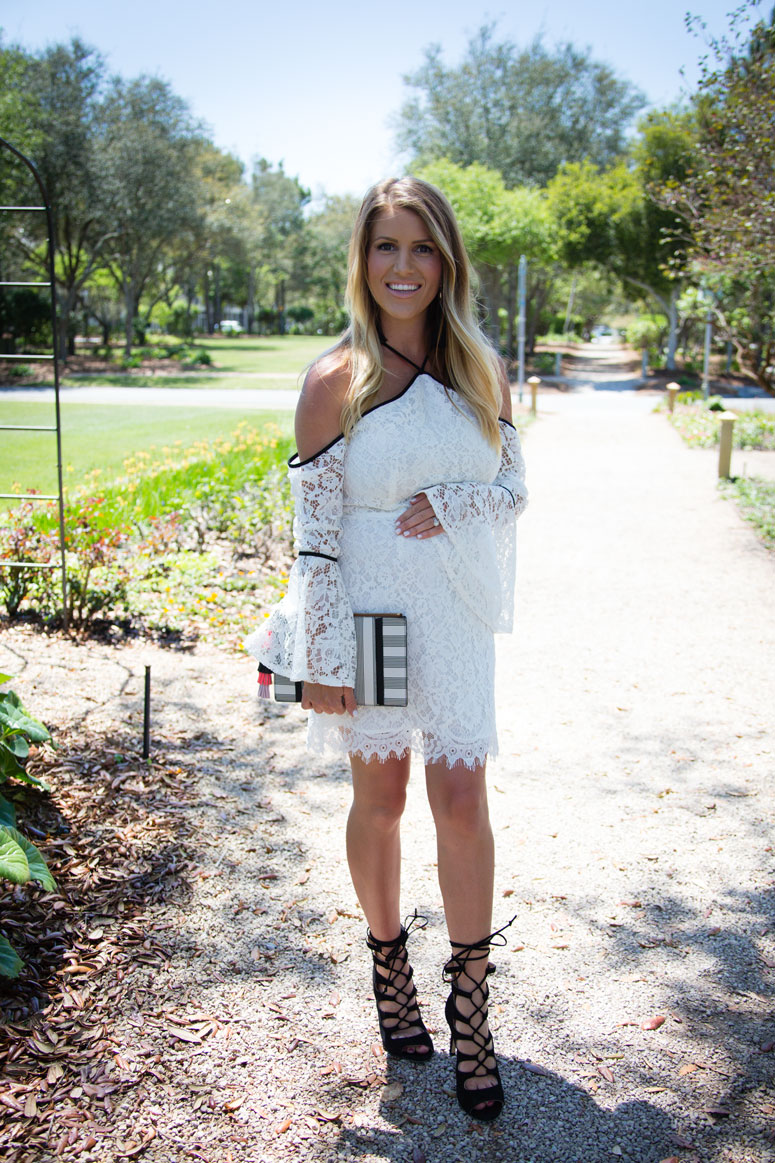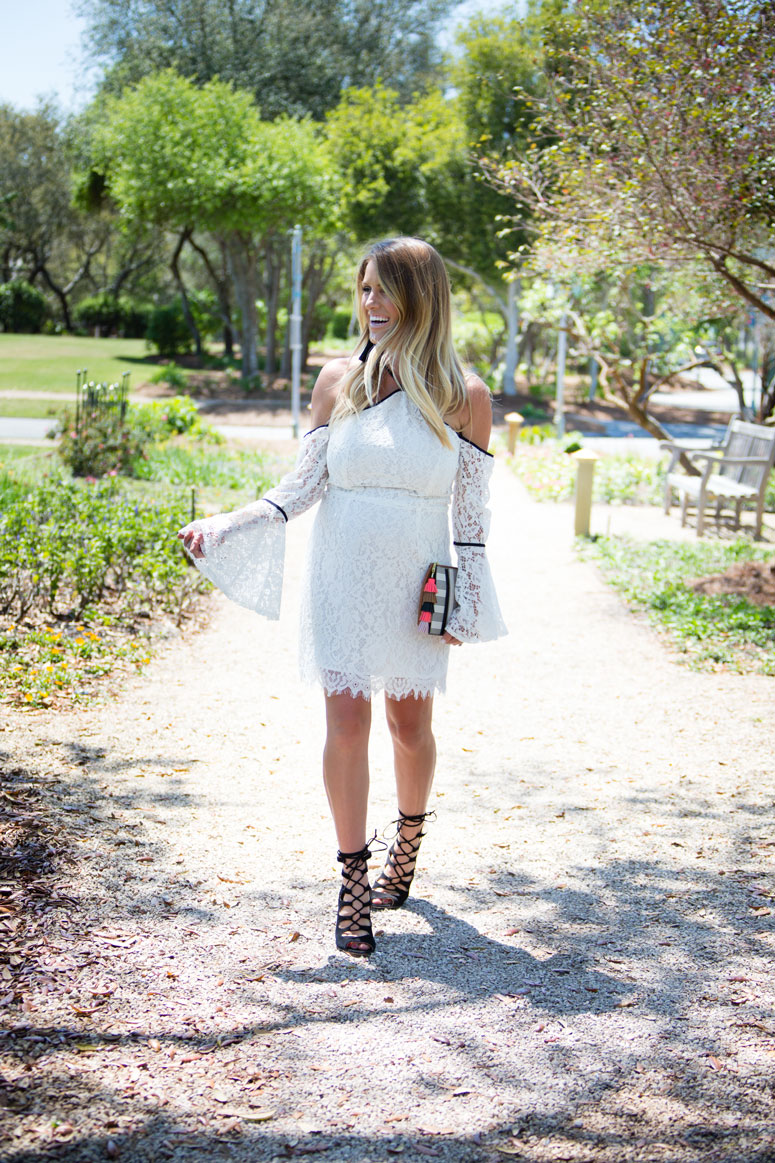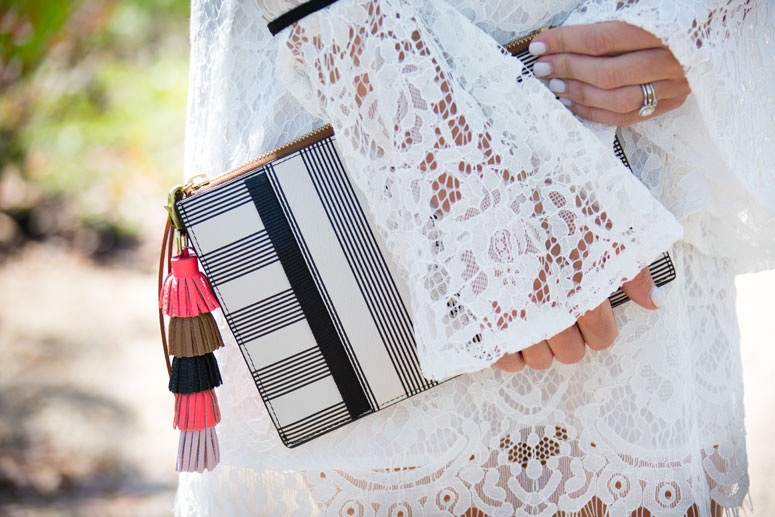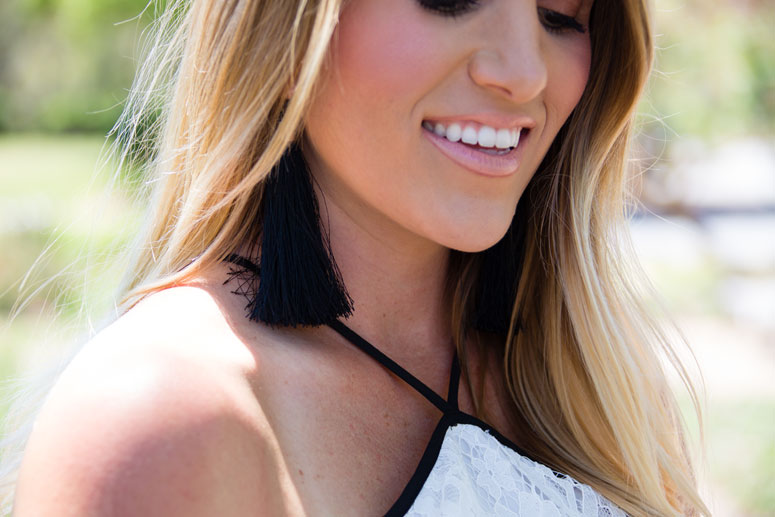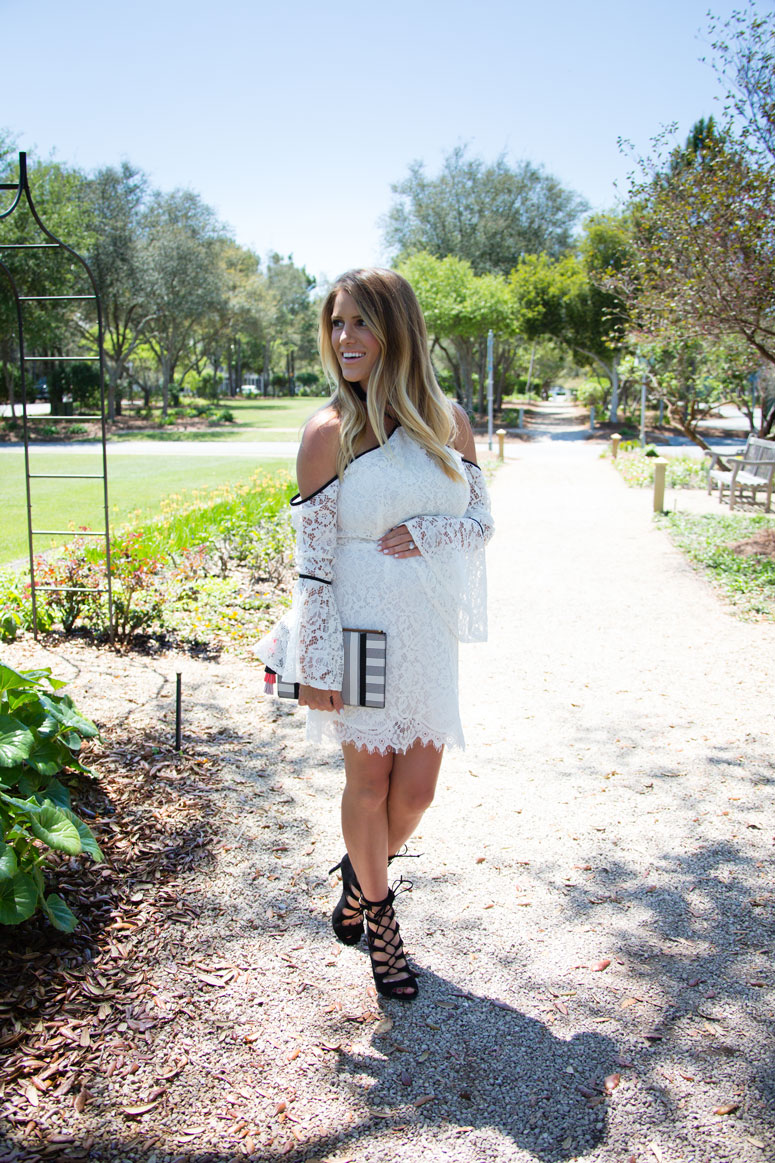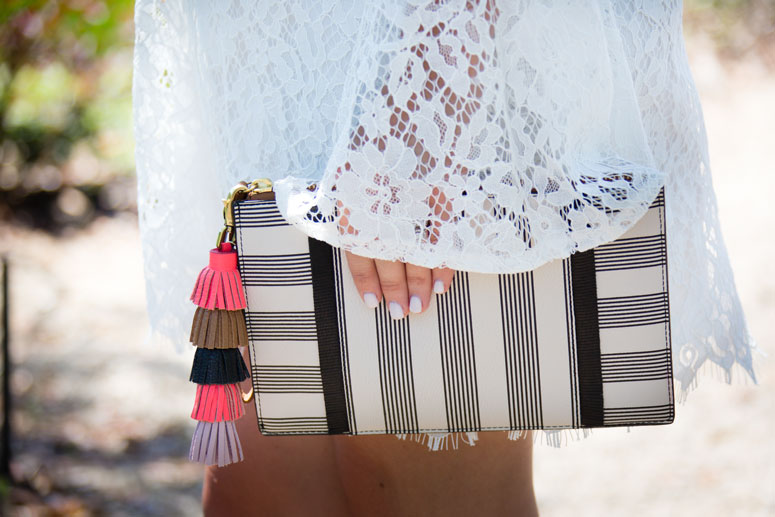 Quick tip:
If I am going to be walking around a lot when I need to wear heels I always pack a cute pair of flats to keep with me or in my car!!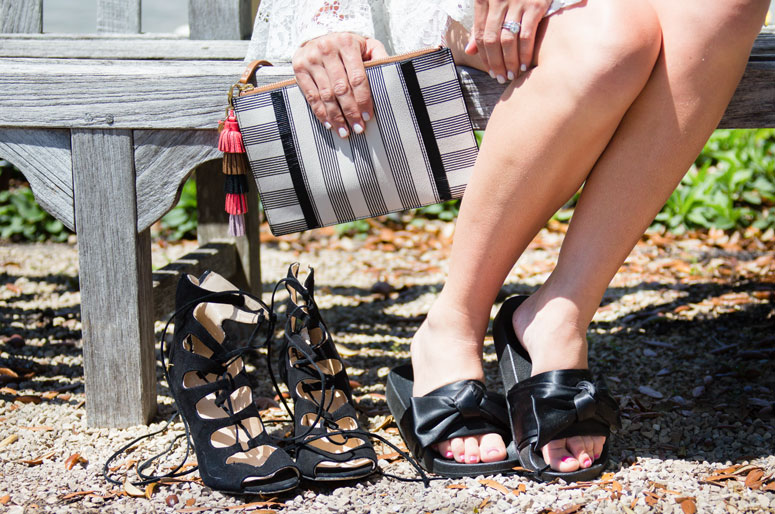 Photos by Jacqueline Ward Images
Dress | Clutch | Tassel | Heels | Flats | Earrings (similar)