Scrolling through instagram I would see photos of these women immediately after labor with gorgeous lashes and that looked like they had just received a makeup application right after pushing a baby out to shoot some pictures! I would think to myself – "Lord have mercy, I NEVER looked like that after I had my boys." Then it hit me – they probably didn't have much makeup on at all if any – they just had eyelashes that were on point!! DUH, insert eyelash extensions.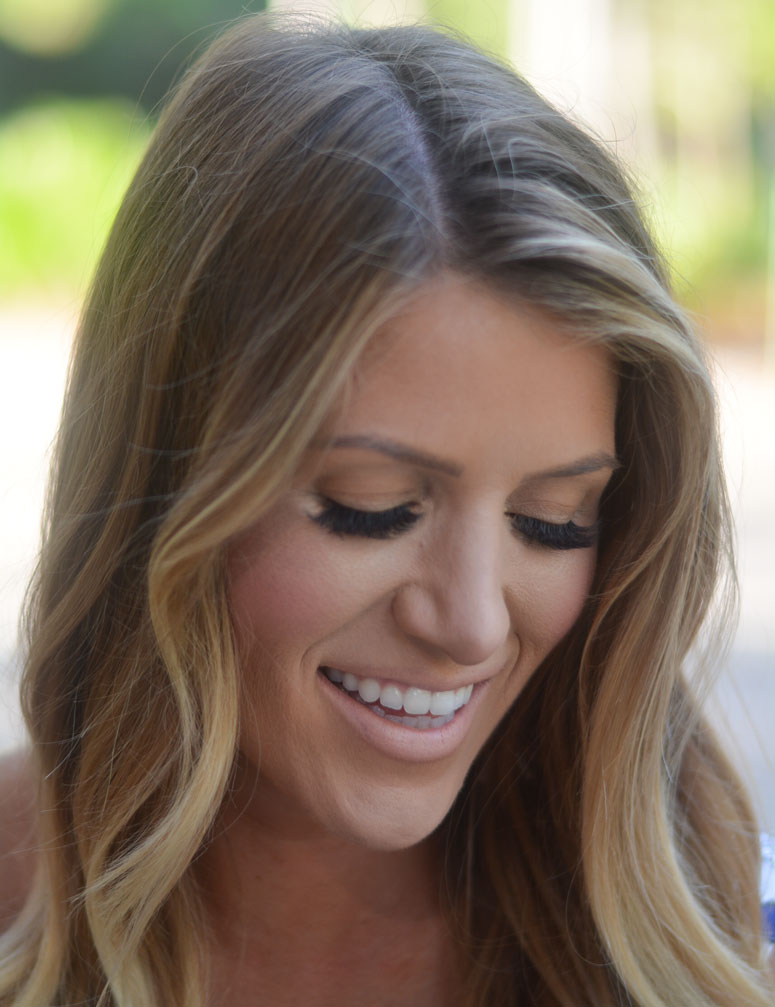 Since I knew – that again after we have Charli I will not be wanting to wear any makeup that day/night let alone for another week or so after probably! Who has time for that when you are so sleep deprived you can barely brush your teeth? I decided then I needed to try eyelash extensions for the first time. That being said, I knew nothing about them and there are a few things I wish people had told me before and and other things I was so thankful they had told me and so I want to share them with you all!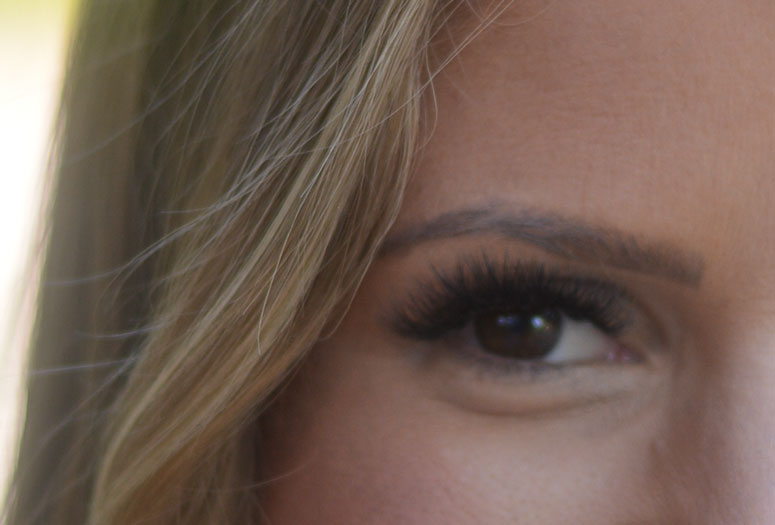 First things first – – – –
THEY ARE ADDICTING. Ya'll, how will I ever go on through life without them? I got my extensions almost a week ago and have not put on eye makeup since. I have had nights with friends, a date night, and a photo shoot and not once did I even touch my lashes, lash line or eye lid with makeup. It has shaved a good 10-15 minutes off of my get ready time which not only am I excited about but, so is Ryan, as he usually watches me but about 6 coats of mascara on each eye! So, that being said, make sure to budget in for not only the first set but some refills to go with it because you won't be able to stop after the first time!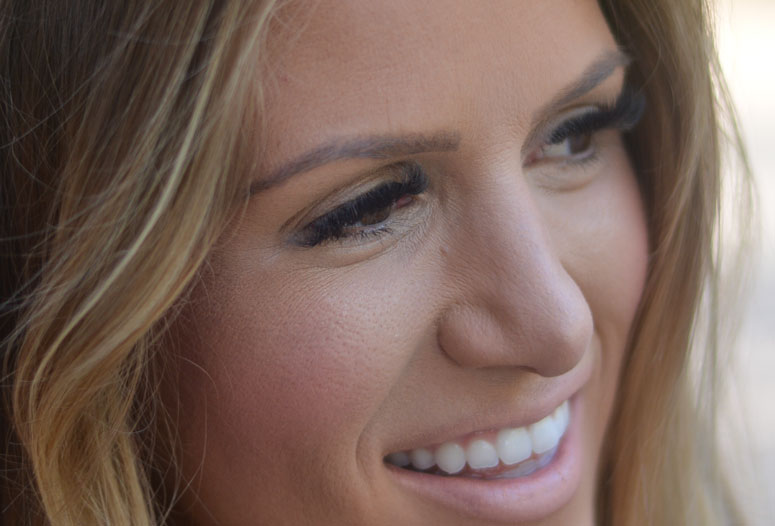 2. Do research on who and where you are getting your lashes done by! I can't stress this enough! We have several places locally that do eyelash extensions and I would see girls posting on Facebook of their new lashes and was never really in love with them. They are either too sparse, not enough of a difference, or looked clumpy and stuck together. I did my research for about two months and found them through a friend on Facebook before I decided to go to Anastasiia at Pure and Couture Salon in Destin!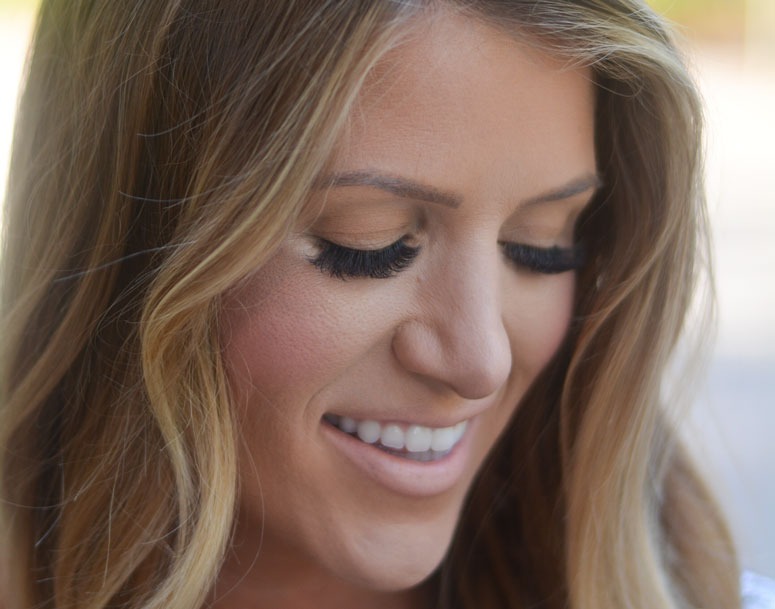 3. There are multiple types of eyelash extensions. Now, I do not know all the names or types but I do know that I got the 3D Russian Volume Lashes that Anastasiia recommended for the look I was going for. She said that I also received a certain mm eyelash ranging from different part of my eyes – if you ask her what type I got she will be able to tell you exactly!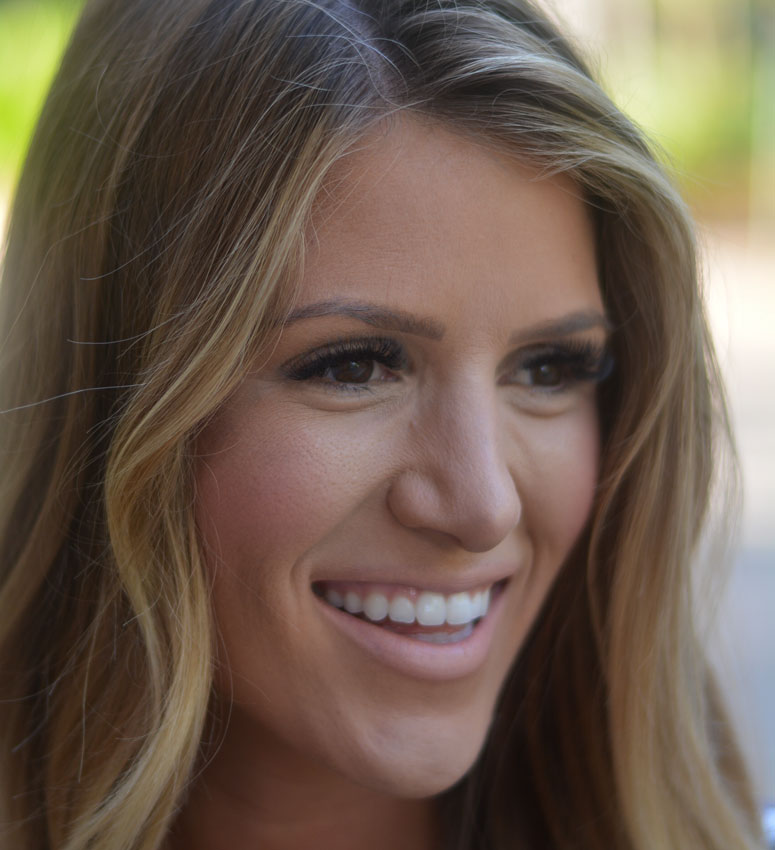 4. Lashes can take anywhere from an hour and a half to 3 hours. Three hours seems like a long time, right? Actually, when your pregnant and shifting side to side and trying to keep your head straight it kind of is – not gonna lie. But!!! If you are not pregnant and can lie flat on your back, it sounds pretty amazing. Use this time to take a nap! I will recommend to use the bathroom before you go in because if you have to tinkle during the process, you have to be escorted to the potty! Yes, this absolutely happened to me. My pregnant bladder couldn't not be released for 3 hours! Ha!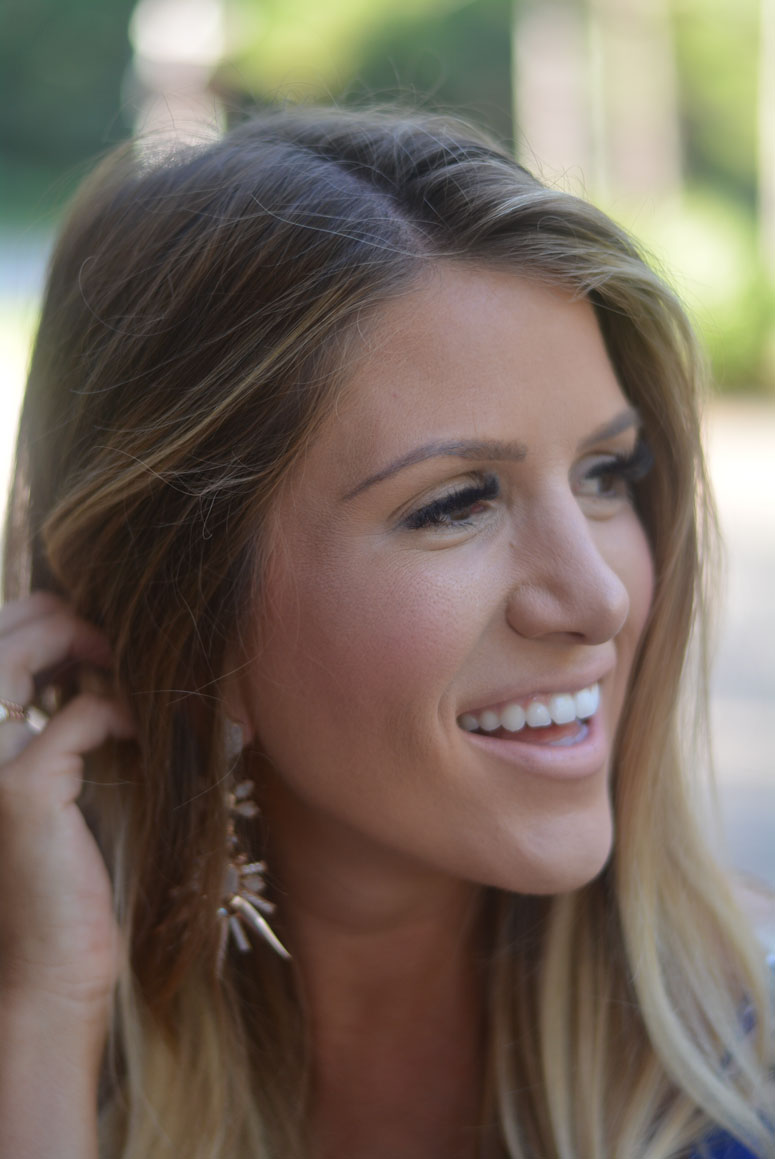 And last but not least.
5. Make sure you have an artist that is going to tell you exactly how to care for your lashes so they look amazing until your next refill. Anastasiia was so great about explaining every tip and trick to me as well as giving me a brush and a special soap to clean my lashes with daily. I clean my lashes morning and night with this soap as well as brush my lashes about 3-4 times a day whenever I am in the bathroom. It keeps them looking fluffy and clump free. For the first 24 hours you can not get your lashes wet. So avoid pools, the beach, major work outs/ sweat sessions, and showers until the next day. I haven't tried it yet but, I have heard of girls showering with goggles on to keep them from getting wet if a shower is a must!
To book your lash appointment or get more info on Pure and Couture Salon you can head here or call 850.424.3935