Thank you Kohls for sponsoring this post. All opinions are 100% my own.
"School days, school days,
Dear old golden rule days.
'Readin' and 'ritin' and 'rithmetic,
Taught to the tune of a hick'ry stick."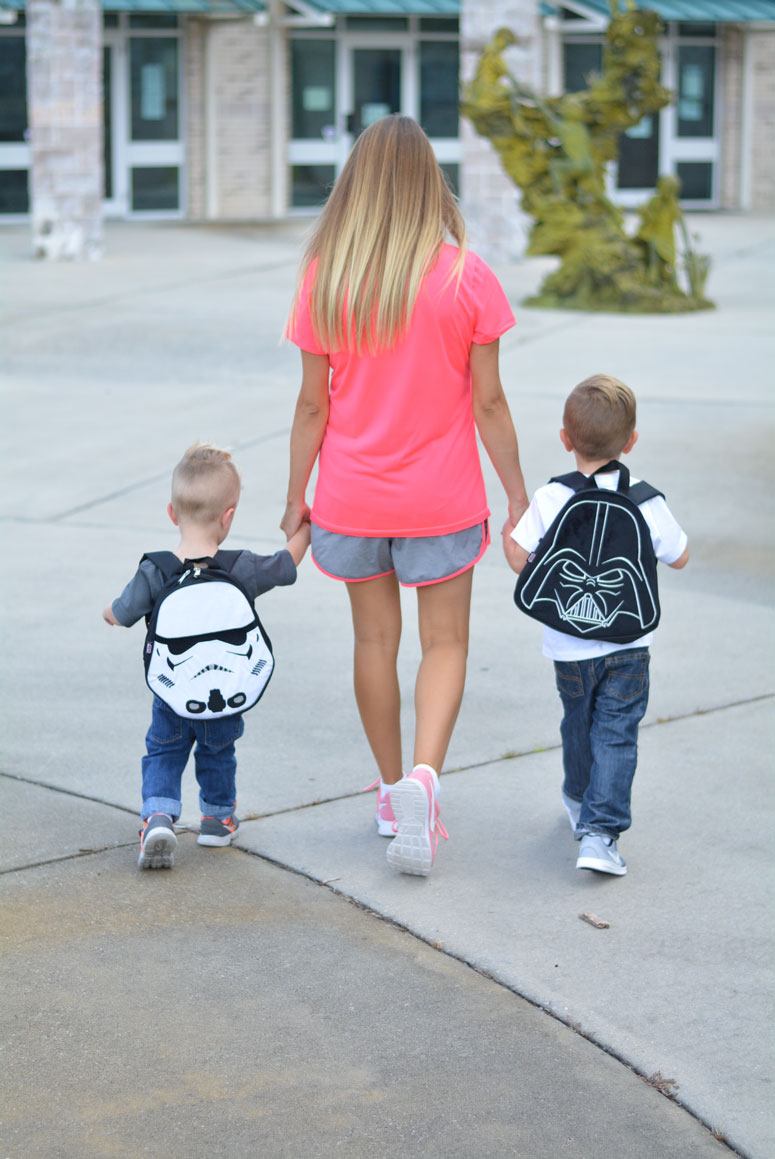 I still remember my mom singing this song to my brother and I just about every morning when we would be complaining about getting up so early, homework, etc. My boys are both still at the age where school is fun, exciting and every day they ask if they can go back again tomorrow. I will cherish these days as much as possible because I know the days of complaining are soon to follow.
(Tip: Keep reading for an amazing discount code on your back to school shopping)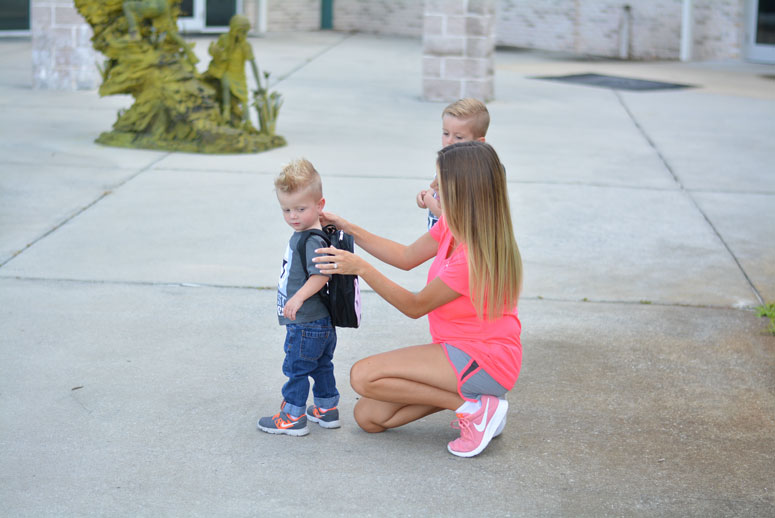 As a kid, one of my favorite memories was a full day of back to school shopping with my mom. I don't ever really remember my brother doing it with her so I am sure it is more of a girl thing – so I will save those days for Charli. With the boys we have to be quick and efficient and get it done as quickly as possible. That is why this year we chose to go to Kohls. They have styles for the entire family.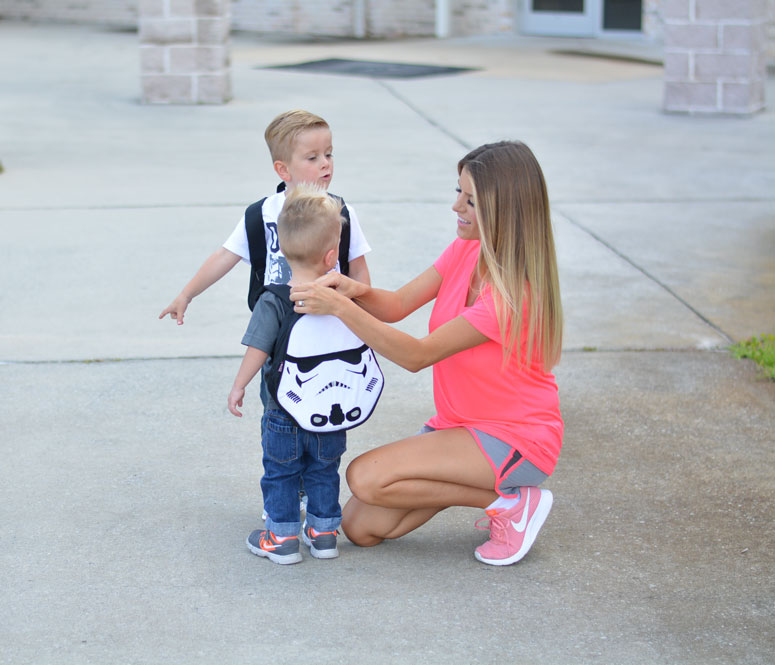 The boys love character shirts – I, myself, do not. So, we compromised and found character shirts they loved and that mommy also loved too. We went for a Star Wars 'theme' I would say this year. Their back packs, lots of tees, and lunch boxes are all Star Wars themed. We also found great denim that they will be able to wear all year thanks to the elastic buttons on the inside to tighten around the waist. We can loose and unroll the bottoms as they grow!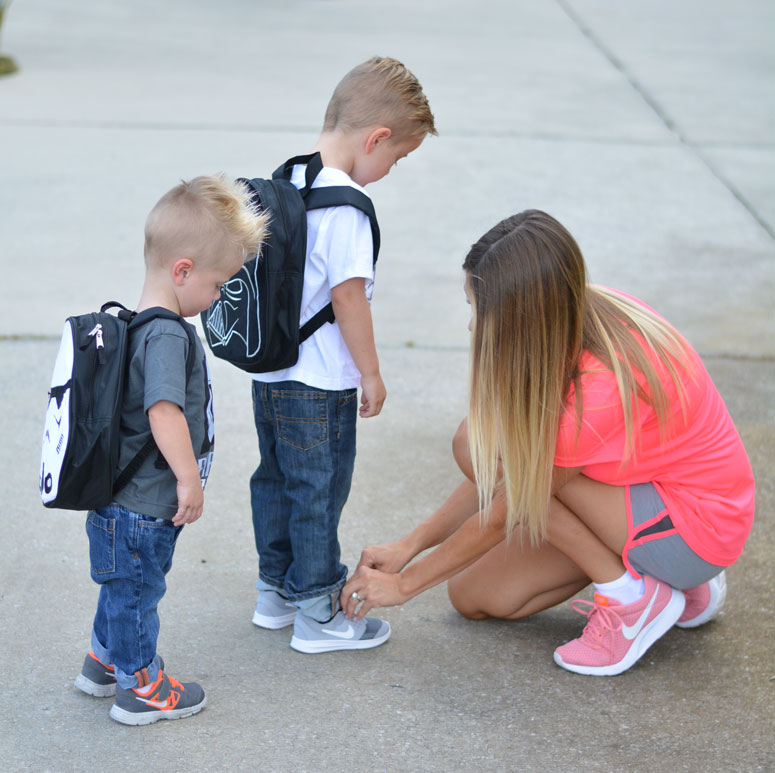 The boys always ask for sneakers like daddy's and thankfully they had almost identical Nike's to what Ryan wears! The boys get excited every time we put them on and say "thanks for my cool shoes like daddy, Mom."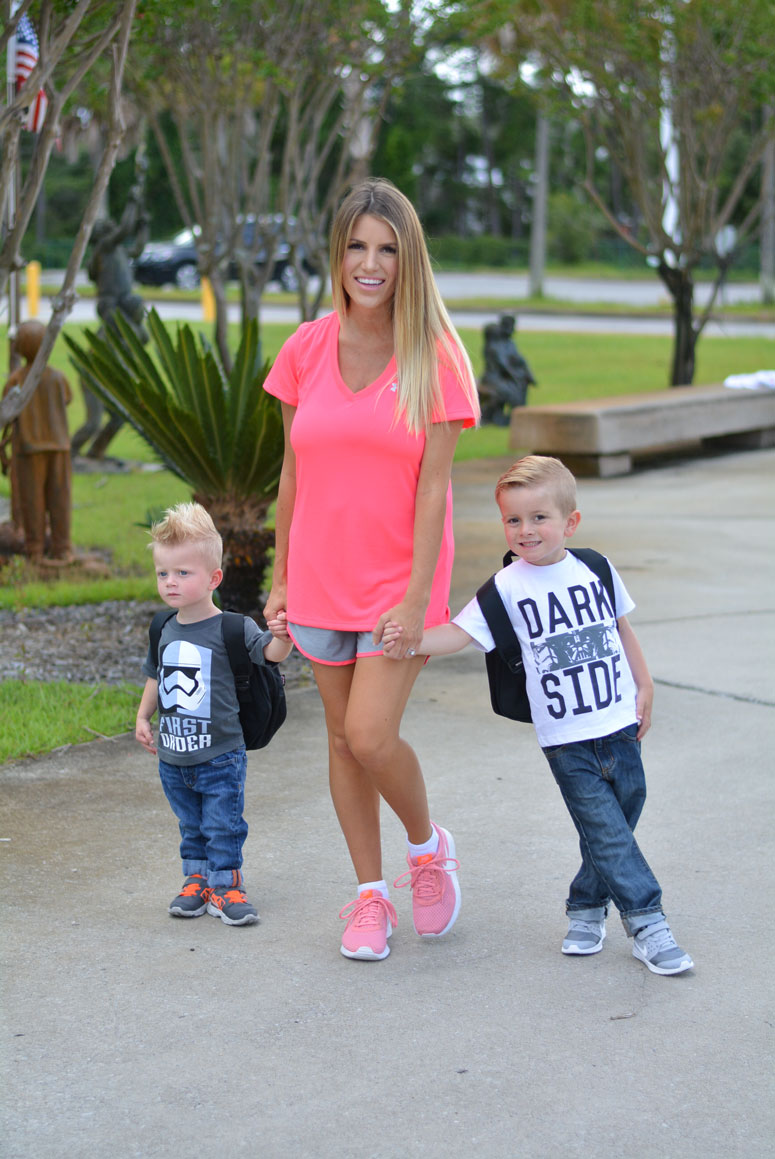 Most of my week days are spent in workout wear. In hopes I can make time to workout with having three kids. Kohls had so many great options that I still feel cute in running around town for school drop offs, grocery store runs and if I happen to make it to the gym – even better!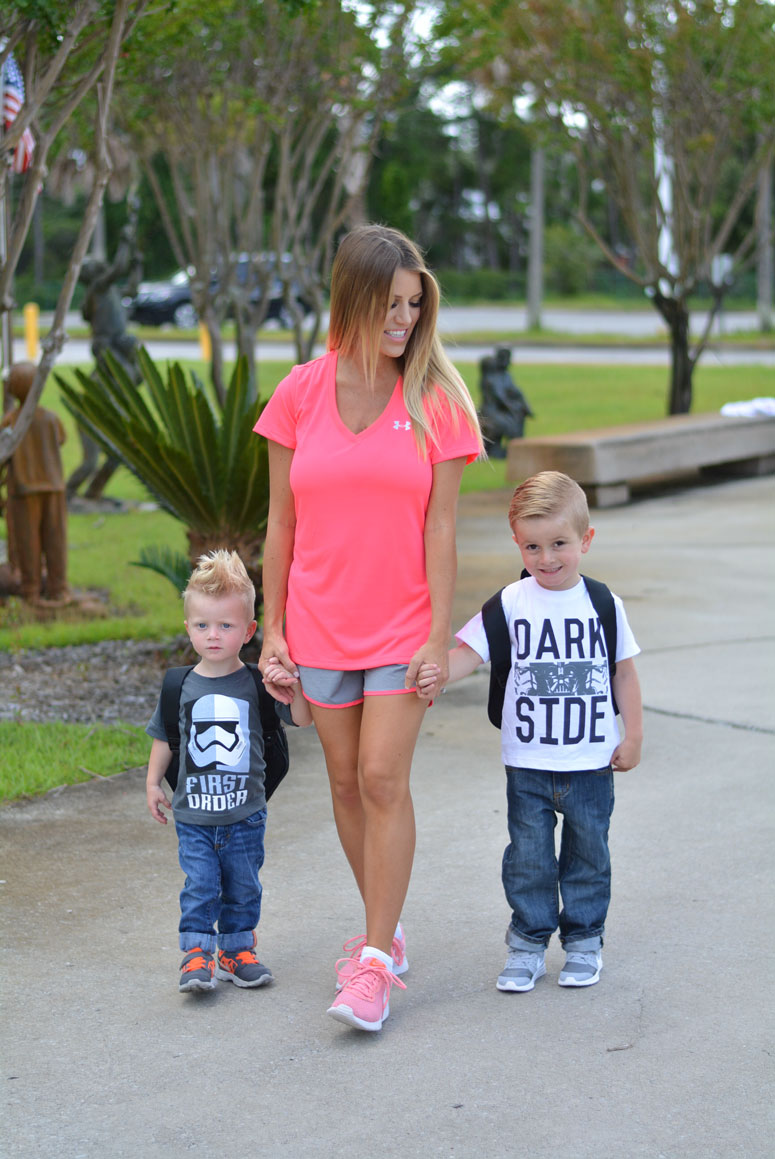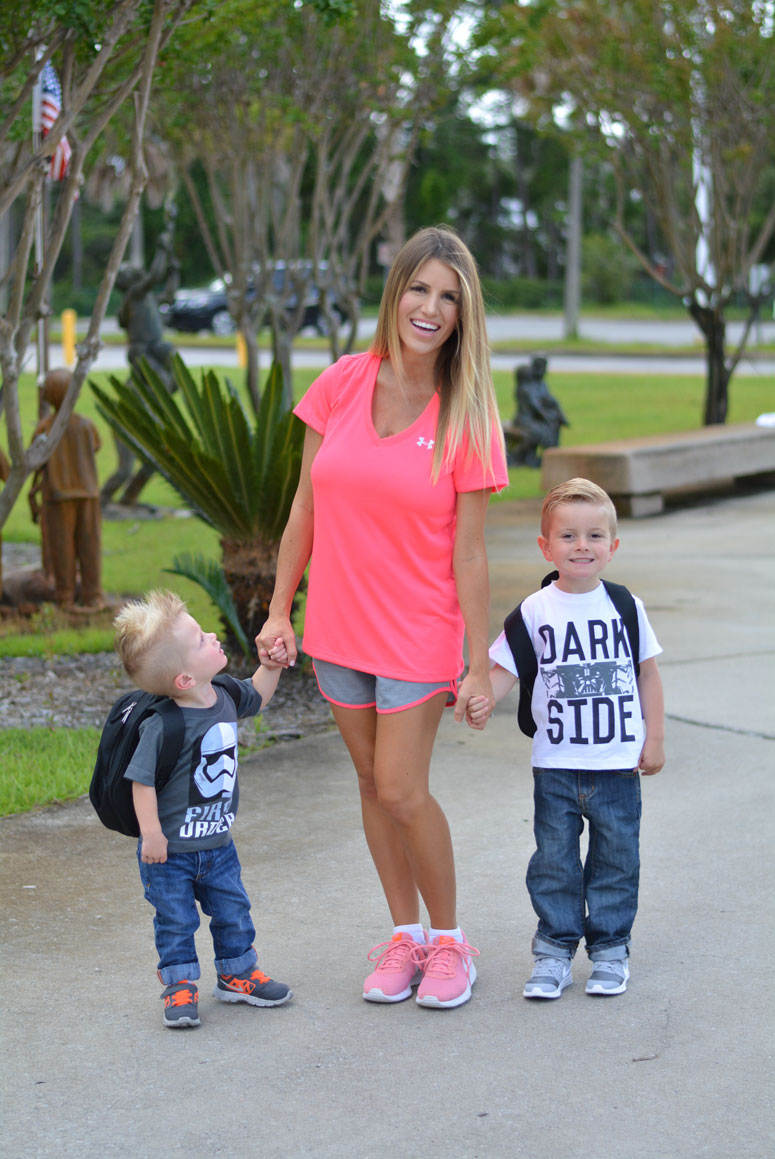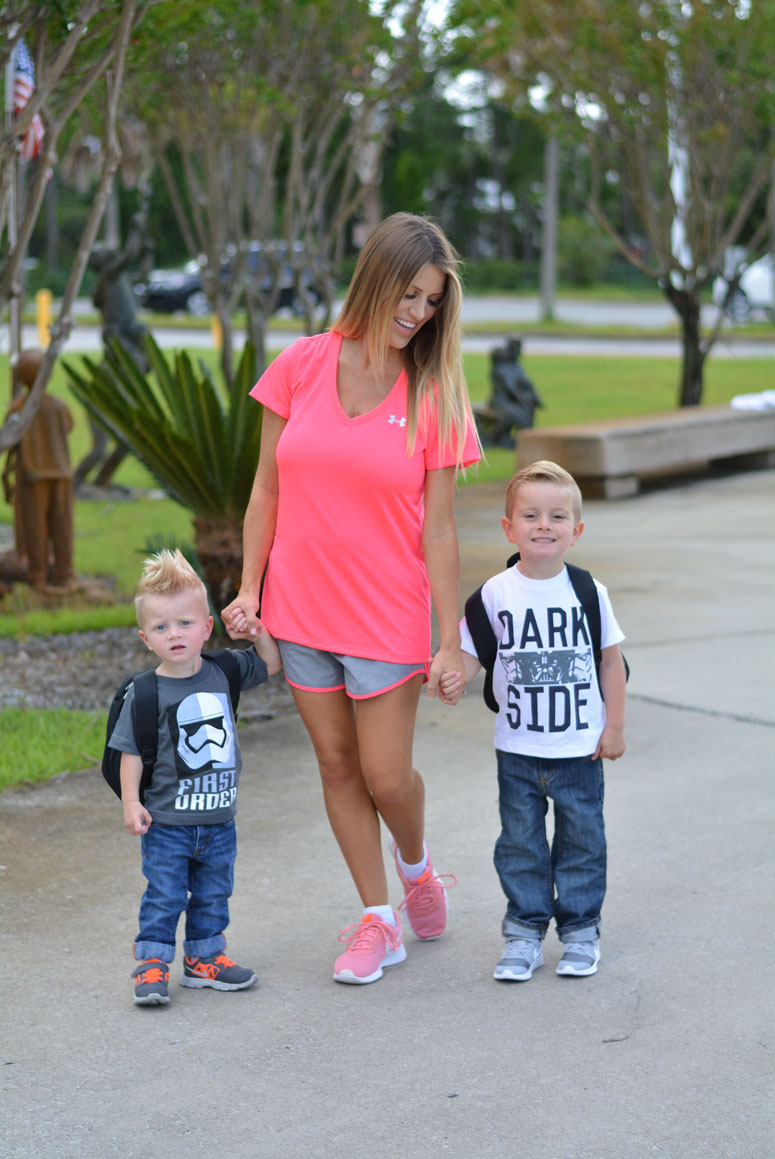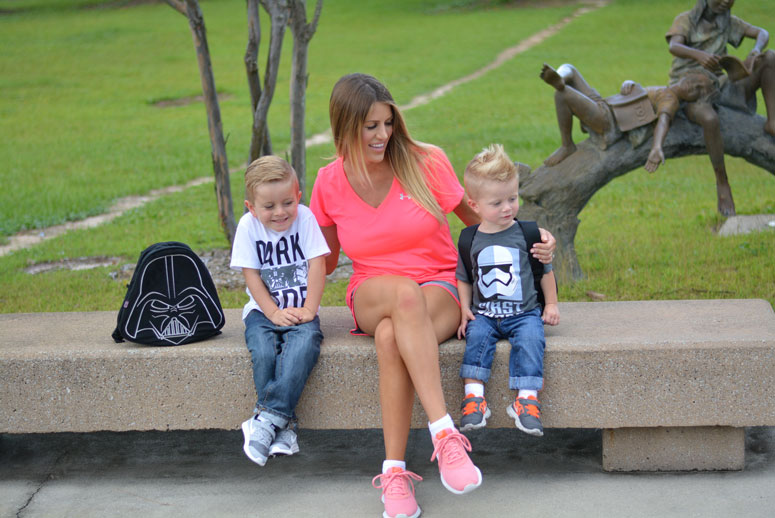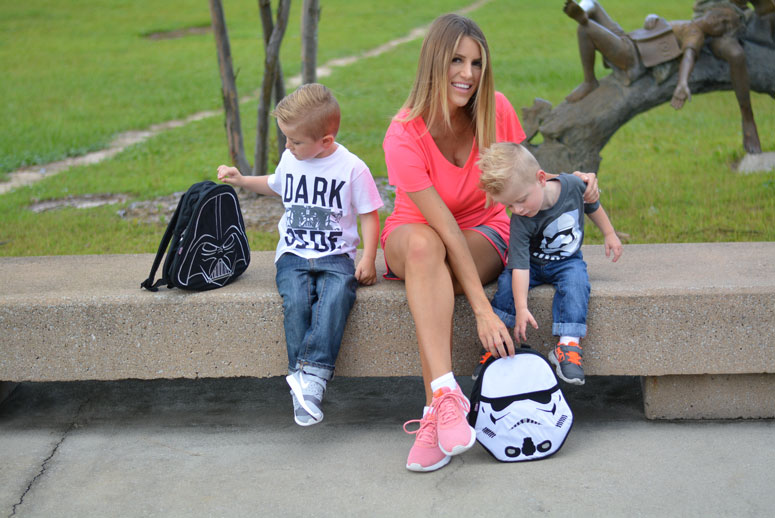 Kohls 20% off Friends and Family Sale.
20% off sitewide
Code: FAMFRIENDS
Valid dates: 7/27-7/30
Starwars T-shirts | Darth Vader Backpack | Stormtrooper Backpack | Nike Shoes | Kid's Denim | Under Armor top | Under Armor Shorts | My Nike Shoes