This post is sponsored by Zappos. All opinions are 100% my own.
It seems like Ryan, the boys and I are constantly on the go lately and I haven't really had a chance to update you all on whats going on in our lives. So – whats knew with us?
Well first of all – I (or I should say we) are finally fully in the 3rd trimester with Charli. I can not believe we are 2/3's of the way done – where the heck did the time go? That being said – long story short. We are having a bedroom addition built onto our home and of course we all know how it goes with getting permits and then getting the project started but they are finally starting TOMORROW with breaking out our back patio slab and framing for the bedroom! I could NOT be more excited. The new bedroom is going to be bigger than both of the boys rooms now so it is actually going to be Braydon and Walker's joint bedroom for the next several years. I am excited for them to be able to share a room, memories and space together for a while. I am even more excited to be able to decorate it of course.
Since the room addition isn't done – or yet to be started at this point – so Braydon and Walker are still in their bedrooms, one of which is to become Miss Charli Scout's nursery. Yes, you guessed it – we haven't started on her nursery yet. I have everything either picked out or already planning on its arrival in the next few weeks but of course the planner in me is slightly freaking out because we only have 10 weeks left to finish all of this! We are going to be super busy to say the least.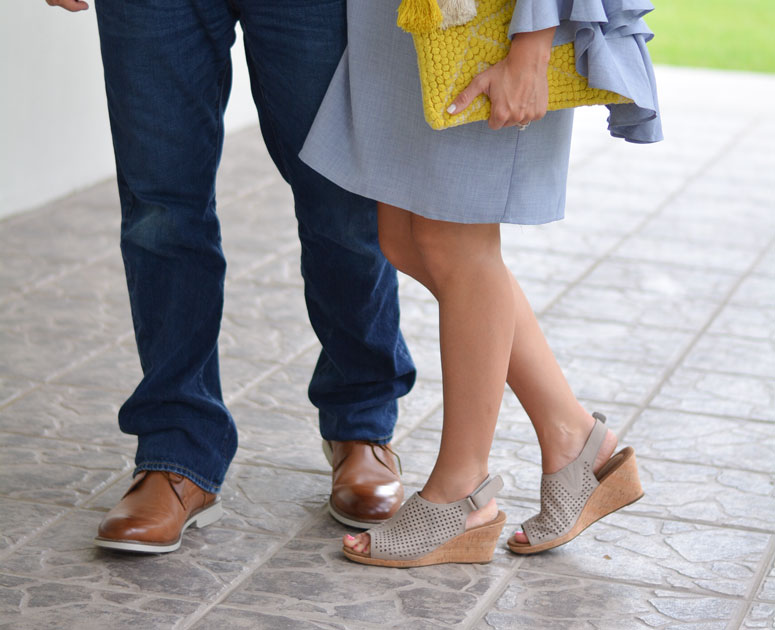 Other than that we have a few other house projects we are also working on in our back and side yard as well as Ryan and I have a trip planned to Charleston for a baby moon coming up YAY!!! We got married in Charleston almost 6 years ago. It was our favorite place to visit when we lived in NC and we haven't been back since. So we are long overdue for this trip! I can not wait to eat at all of our favorite restaurants and head to the place we got married – The Mills House Hotel.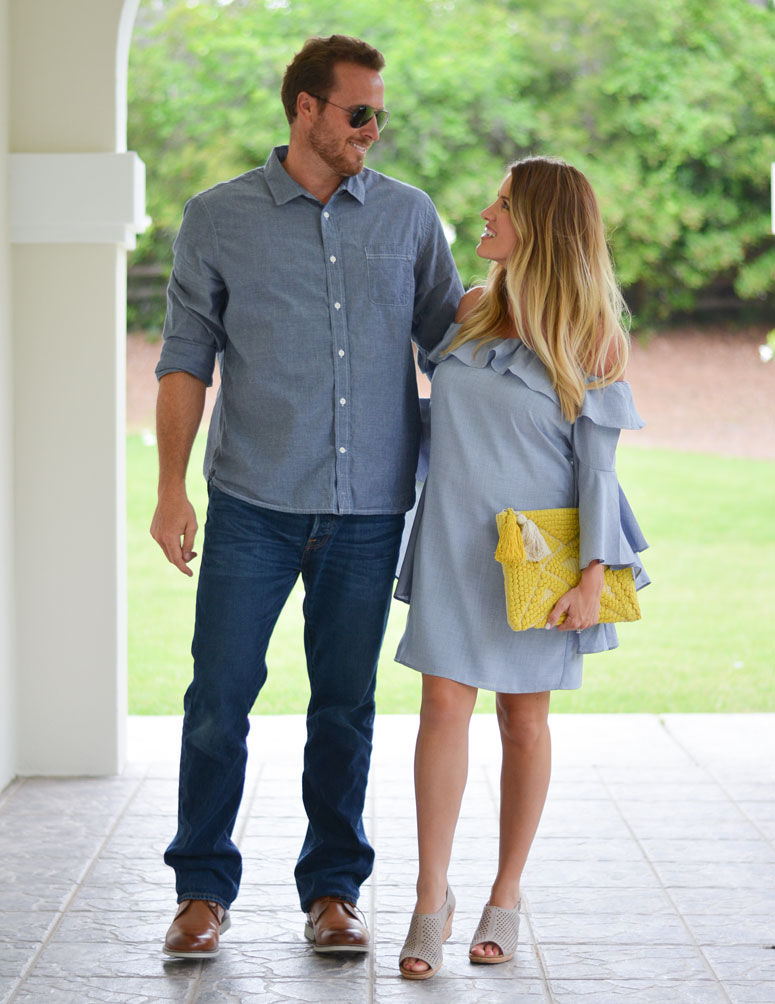 With all of this going on and us constantly being on the go I have tried to be prepared and have all of our spring and summer items arrive to the house before all of this chaos. We always choose to shop at Zappos.com because of their promise of fast, free shipping, 365 day return policy, and world class customer service. I love that we can return items if they are too big or too small or even if we are just not 100% satisfied with them! I just scored Ryan and I these Rockport spring styles, for me sling back wedges and for Ryan, Classic tan Chukkas, that are not only classic styles yet also extremely comfortable! Ryan's shoes ran a little big so we decided to exchange his for a smaller size and Zappos.com has made the entire process quick and easy!