A little over a week ago Ryan and I took the kids with some of our family friends for a little mini stay-cation/ early Father's day celebration. We wanted to get in one last trip before Charli makes her arrival – which honestly could be any day now, which is so hard to believe! We also knew Ryan was going to be out of town over Father's day weekend for work so we wanted to make sure he got in some good quality time with the boys before he left! I'm so glad he did because Braydon has had a much harder time with him being gone this time. He constantly says "Mommy, I miss daddy" and "Mommy, will daddy be back for my birthday" which of course he will because he gets home TONIGHT thankfully! He won't be in until after Braydon's bedtime but I know the boys will be ecstatic when they wake up and not only is daddy home but he will also have the day off!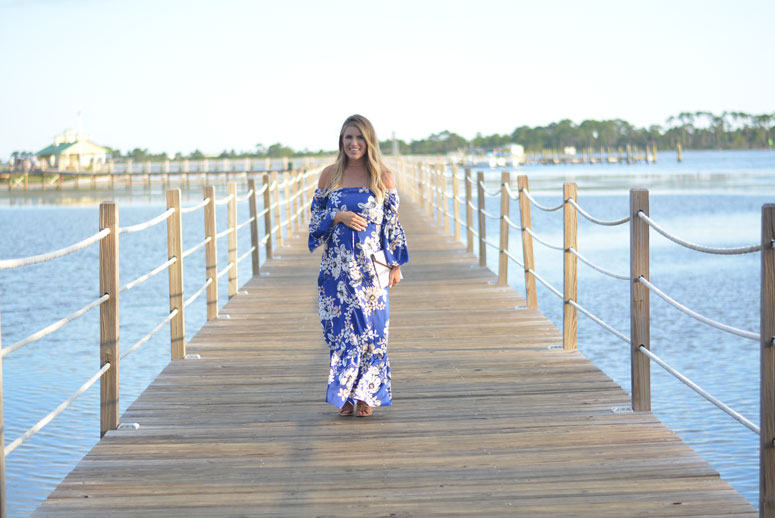 So anyways, back to our fun family weekend at the Sheraton Bay Point. As a family of 4 – soon to be 5, we are always looking for places we can stay to make our life EASIER vs harder. We want there to be something for everyone to enjoy but to also not exhaust Ryan and I so much that we need a vacay after our family vacay. Sheraton Bay Point was just this!
We checked in on Friday afternoon and instantly fell in love. We had never stayed at a resort on the Bay before – we usually stay beach side – but this resort has given our powder white sands beach resorts a run for their money! After we checked in we took a little tour around the resort to see the golf courses, the spa, all of the restaurant options, both the pools and the most adorable boardwalks they have all over the resort.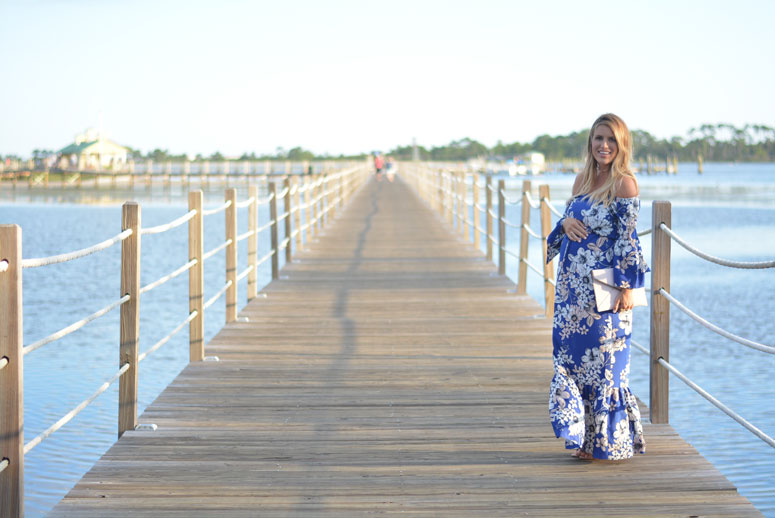 We loved that we didn't have to get into our car the entire weekend. We had a casual dinner on check in night at Flip Flops pool side bar. They had live music, fun drinks I wish I could have enjoyed -haha, and easy casual food for the family and kids! Pizza and cicken fingers are the way to my American boy's hearts!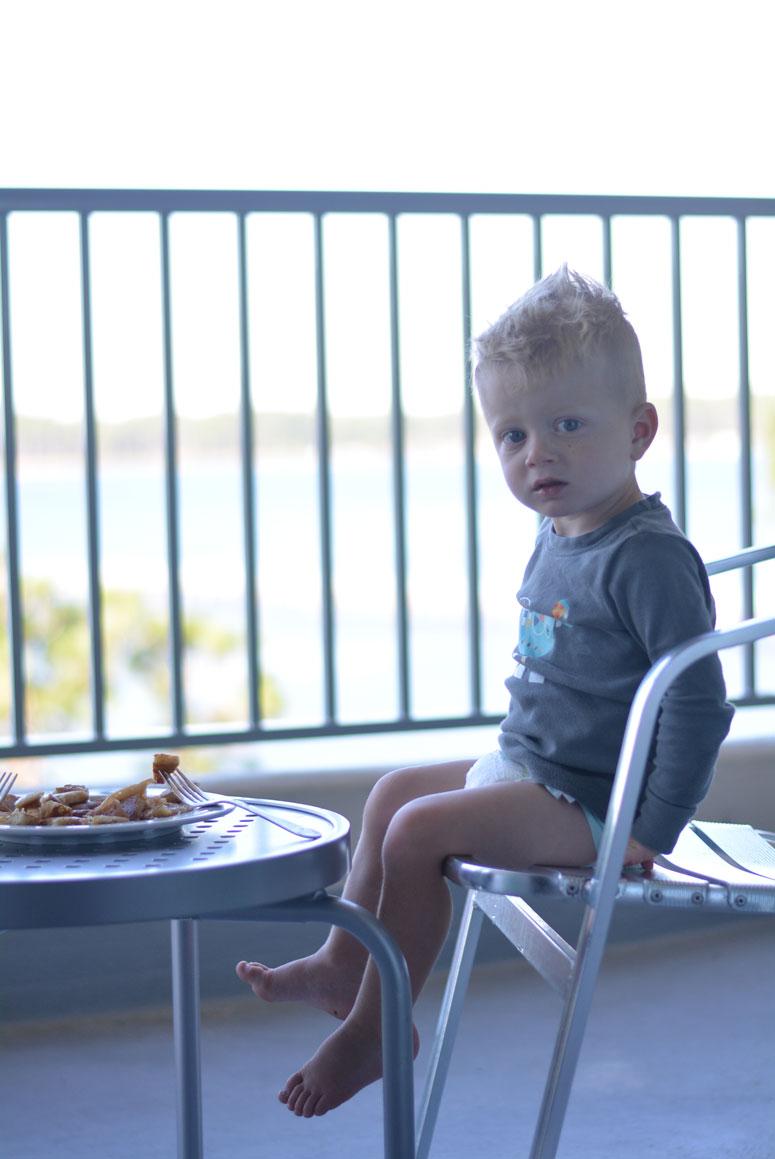 Saturday morning we woke up to delicious breakfast in bed thanks to room service from TidesTides downstairs. Anyone with kids knows the value of eating at your own pace in your room while you try to get beach bags packed, sunscreen on, etc for the day. We ended up doing room service on Sunday morning as well since it was so much easier for us with the kids. They did have the option to eat at the breakfast buffet tho if that is more your speed!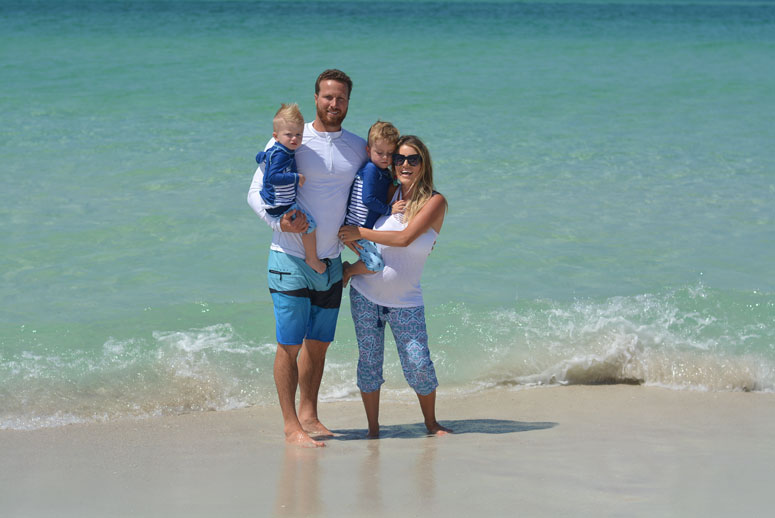 Ryan's Swim Trunks | Boys Rash guards and suits, my pants and Ryan's Rash Guard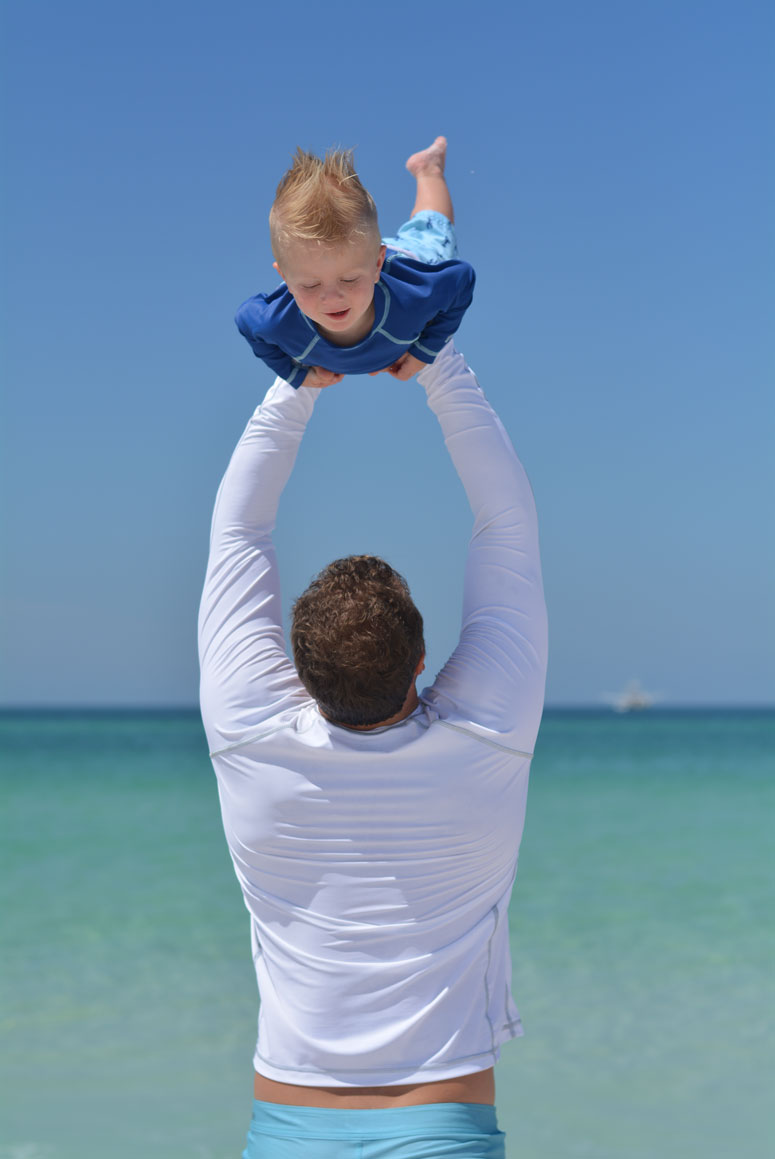 After breakfast we jumped on the 10am Bay Point Ferry over to Shell Island. It was a nice little change taking a boat to the beach vs our golf cart – the boys loved watching the bird fish for food and dolphin hunt. Even though we didn't end up seeing any dolphins on the boat ride we did get to see a family of dolphins play and swim by while we were on the beach. The boys also thought it was cool having shells cover the sand under our feet. We aren't used to shells here on the gulf coast so it was a fun little change. We found a few sand dollars, lots of crab claws and hermit crab shells. We hung out on Shell Island for about two hours or so, until the next ferry returned to pick us up and take us back to the resort.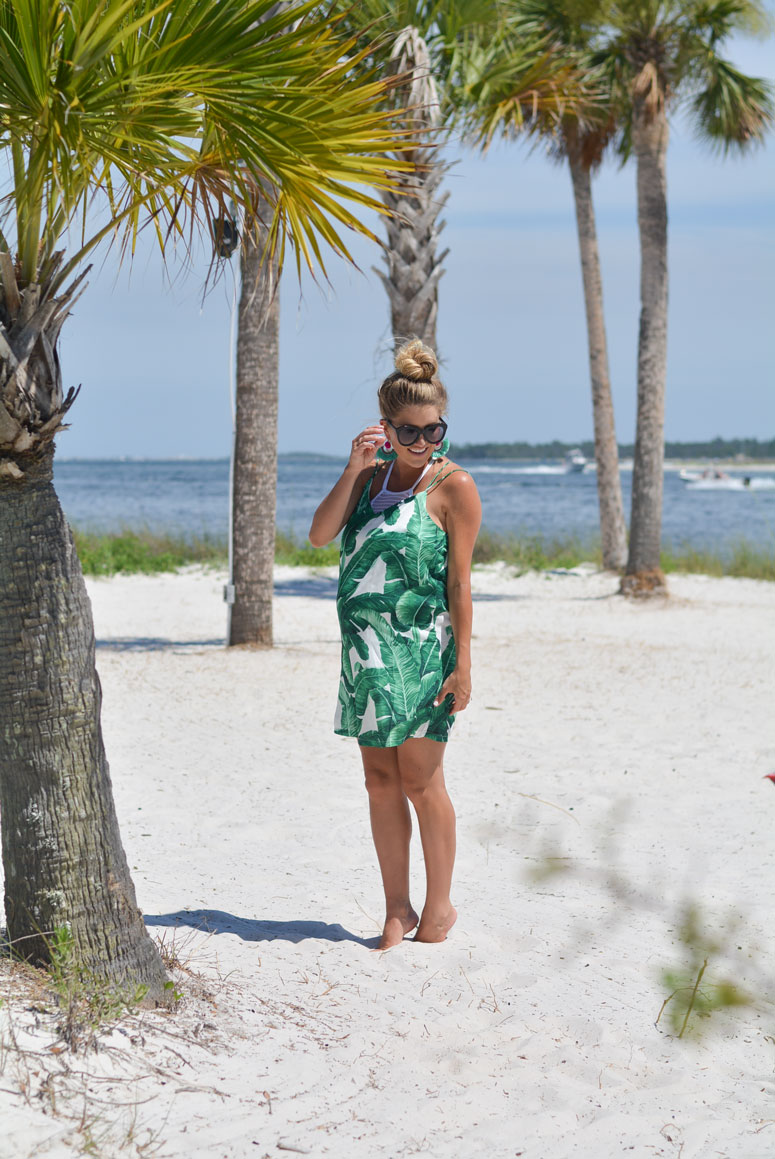 Dress | Sunglasses | Earrings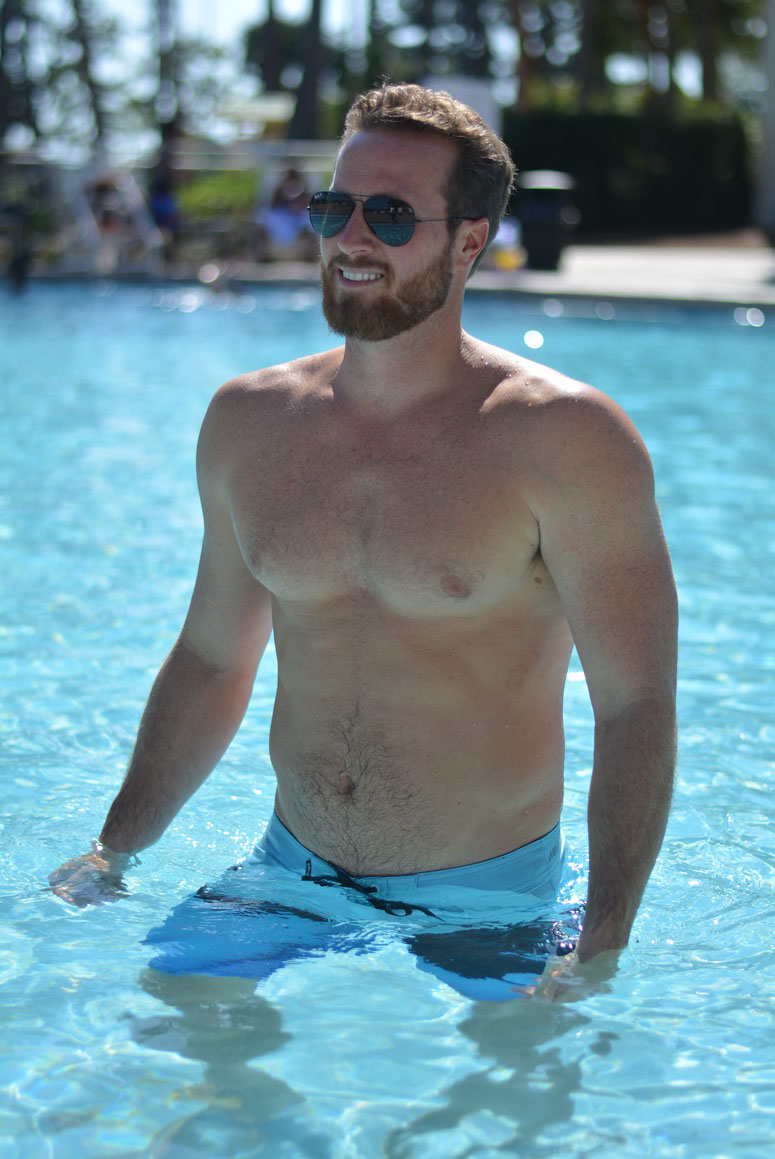 We had lunch at Pelicans which is at the end of the boardwalk in the middle of the water. While everyone else enjoyed the most delicious looking mango cocktails – I hydrated on some good ole fashioned lemon water! After lunch we spent the rest of our day on the private bay beach at the resort and the pool.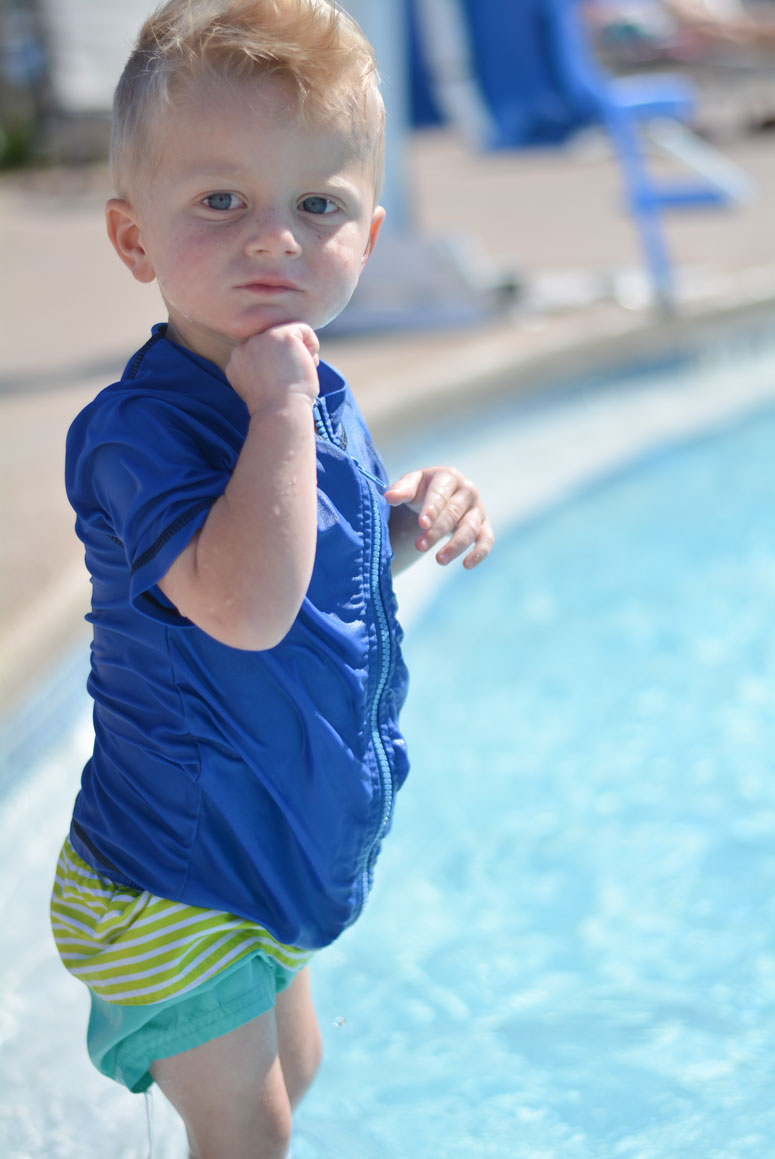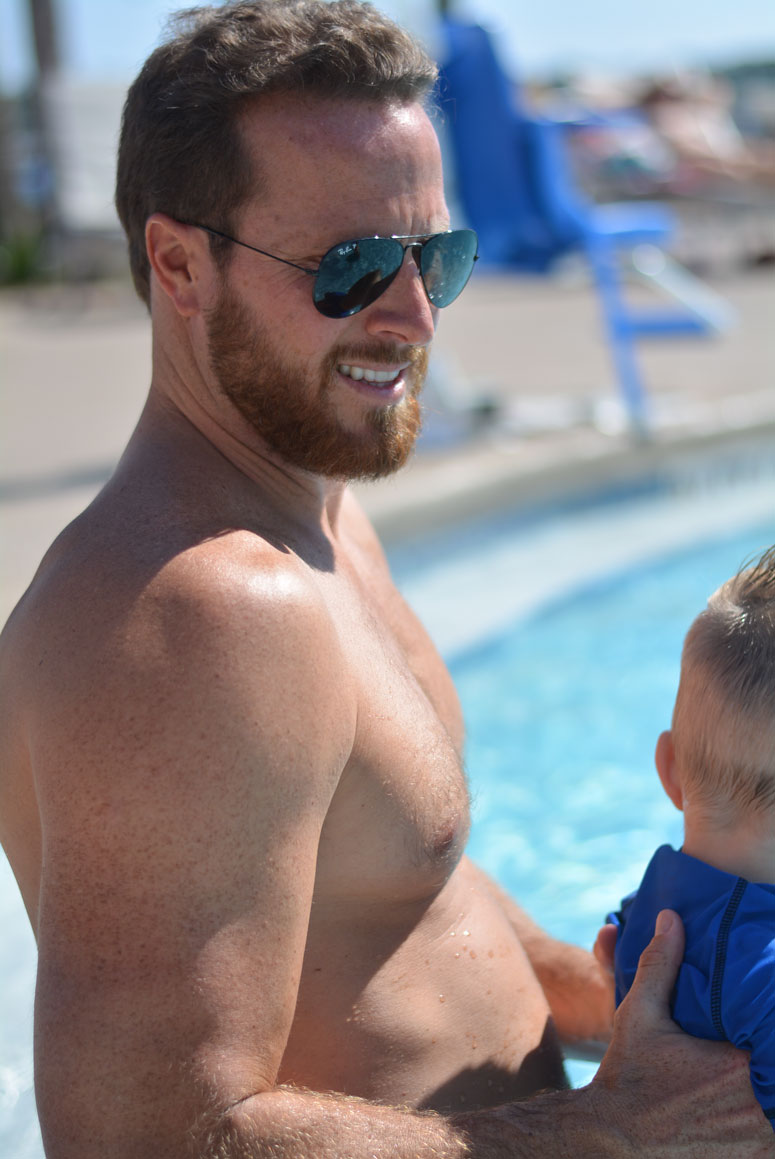 Saturday evening we all headed back up to the room for a little Father's day gift giving and celebration and got cleaned up for dinner at Tides. Y'all! The menu at Tides for dinner was out of this world. I wanted one of everything! Ryan and I ended up splitting a few options so that we could try more on the menu – plus my pregnancy cravings make it hard for me to settle on eating just one food item these days!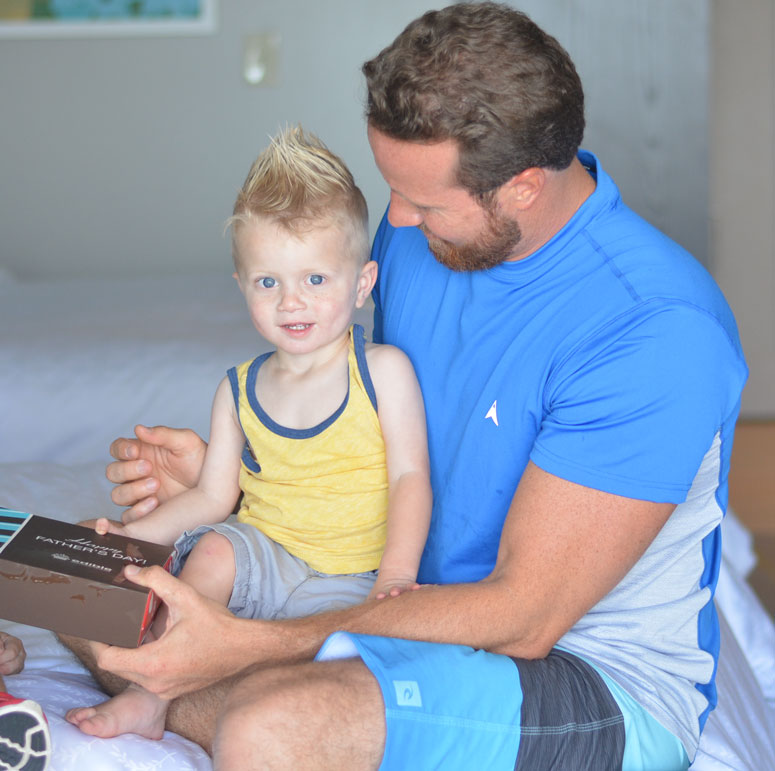 We ended up going to bed pretty early Saturday night due to being exhausted from such a fun filled day. Sunday morning Ryan took the boys to the pool for a few hours so I could enjoy some mommy relaxation time in the Serenity Spa on the resort property. I indulged in fruit, lemon water, soaking my feet in the hot tub, and an hour long facial. I finished it off with a shower there because I HAD to try their citrus infused shower heads! Who knew they even made such a thing? Needless to say – I told Ryan we obviously need to update our shower heads now! haha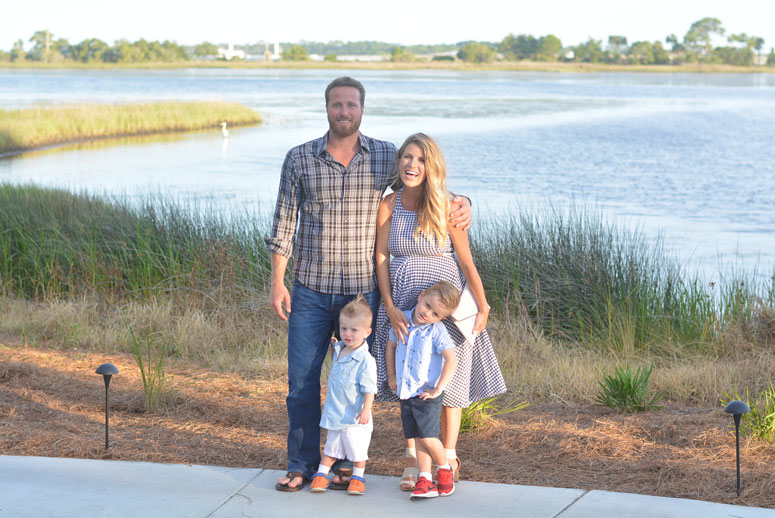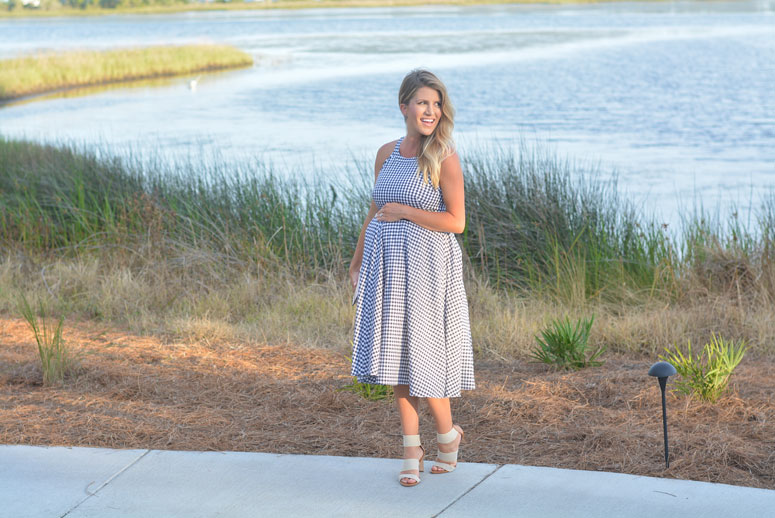 Dress | Clutch | Shoes | Braydon's Shoes | Walker's Shoes |
Stay tuned – later this week I will be teaming up with the resort and my friend, Jami to give away a 2 night/3 day stay for you and your family at the resort!!! The giveaway will be posted on my instagram!