This post is sponsored by Algenist. All opinions are 100% my own.
Do you ever wake up and look in the mirror and wonder where the heck your "beauty sleep" progress had gone? You mean to tell me, that I slept a full 8 hours last night and I do not look refreshed at all. Part of this is due to mommy-hood, I am pretty sure. But, in fact, there are some mornings I feel like I look swollen and droopy, probably due to sleeping on my face. Yes – sadly I am one of  those people who loves to shove their face in their pillow. Only positive is that this has kept me from sleeping in my makeup for years. I can not tell you a time I have ever slept in my makeup in the past 10 years!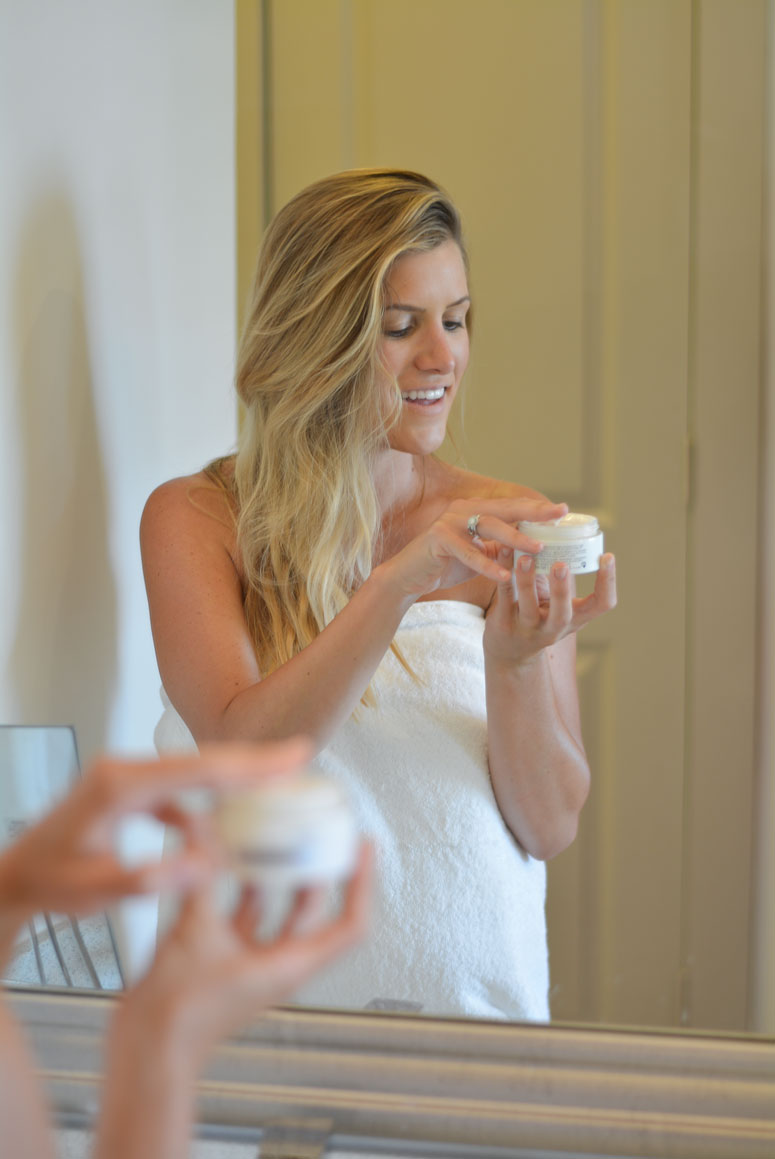 A few weeks ago I decided to add another important step to my beauty regimen and wanted to try it out for a few weeks before recommending it to you guys. I have fallen in love with the Algenist ELEVATE Advanced Lift Contouring Cream. Which is available at ULTA from 5/15 to 6/15 and at SEPHORA starting 6/16!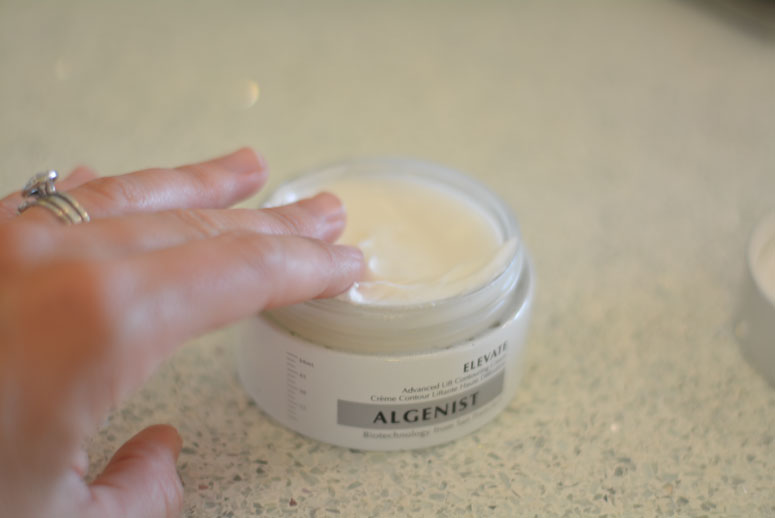 So, what does this little jar of heavenly cream do? Well, its fast-acting peptide and instant sculpting texture firms skin in just 10 minutes!! Their moto?  "10 Minutes to Firm. 10 Days to Sculpt" and I would say, that I can vouch and it does just that! This nourishing eye cream provides the ultimate sculpting and firming effect to visibly lift and transform the delicate eye area. Elevate deeply hydrates and visibly tightens skin while strengthening the feel of skin density and elasticity. Optical diffusers blur imperfections and brighten the eye area. Which is what gives off a younger and more youthful appearance.
How does Elevate do this? A unique gold delivery system, partnered with Alguronic Acid, provides extended peptide activity for a visibly more sculpted face in 10 days. What is Alguronic Acid? I had no clue either! Patented Alguronic Acid is Algenist's breakthrough ingredient discovery, outperforms and transcends skincare boundaries – making Elevate the ultimate contouring cream. I apply Elevate before bed and before I put my makeup on in the morning! I usually put it on first thing after my shower to allow time for it to fully soak in before applying any makeup.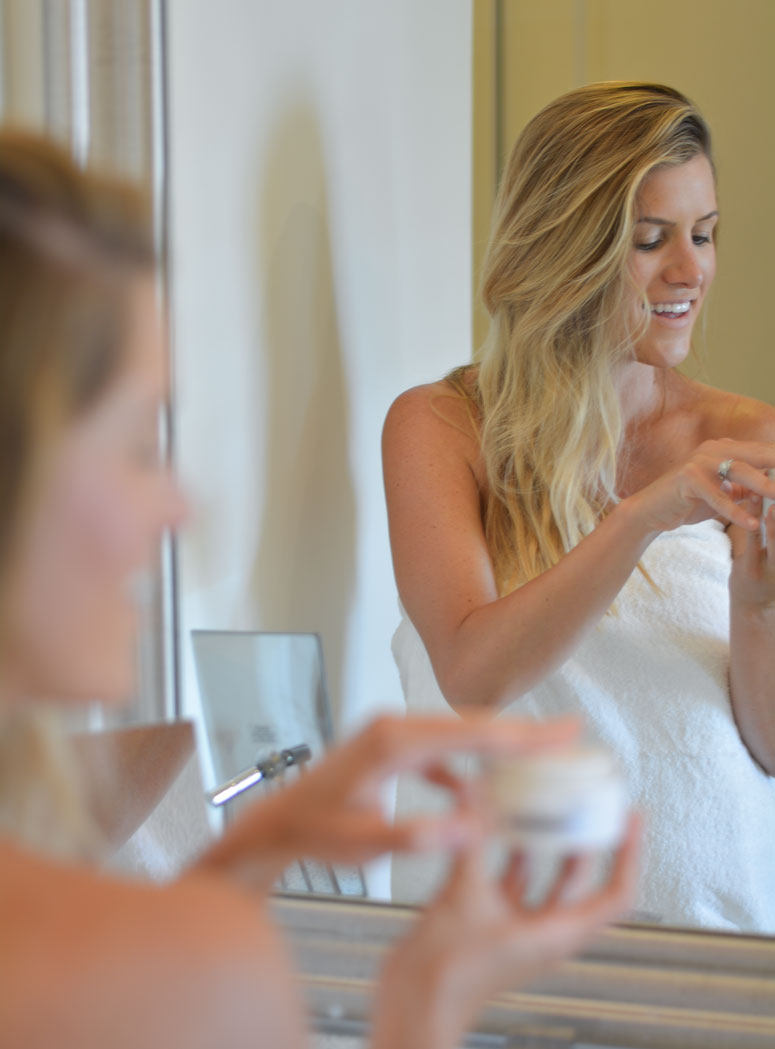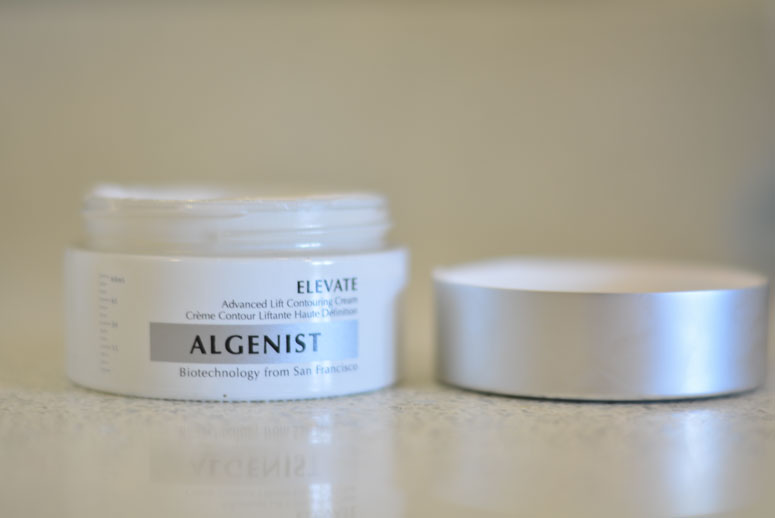 All Algenist products are consumer and dermatologist-tested, non-comedogenic, hypoallergenic and free of parabens, sulfates, synthetic dyes, phthalates, GMOs and Triclosan.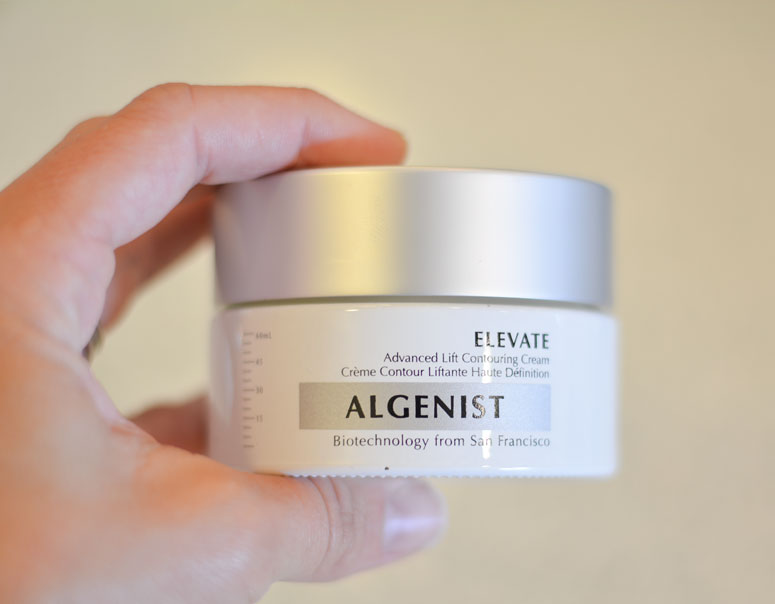 From 5/15 to 5/30, any purchase with coupon code 'Free2Luv' on Algenist.com will get 10% off and Algenist will donate 10% to Free2Luv.org.
window.ampAsyncInit = function()
{
AMP.init({
client_id: 'Algenistcbf87da60884',
dynamic_load: 'AlgenistStandFirmMosaic_58f9ab65d13a7'
});
};
(function() {
var e = document.createElement('script'); e.async = true;
e.src = document.location.protocol + '//hashtagartcdn.s3.amazonaws.com/scripts/prod/v3/amp_api_v3.min.js';
var s = document.getElementsByTagName('script')[0]; s.parentNode.insertBefore(e, s);
}());