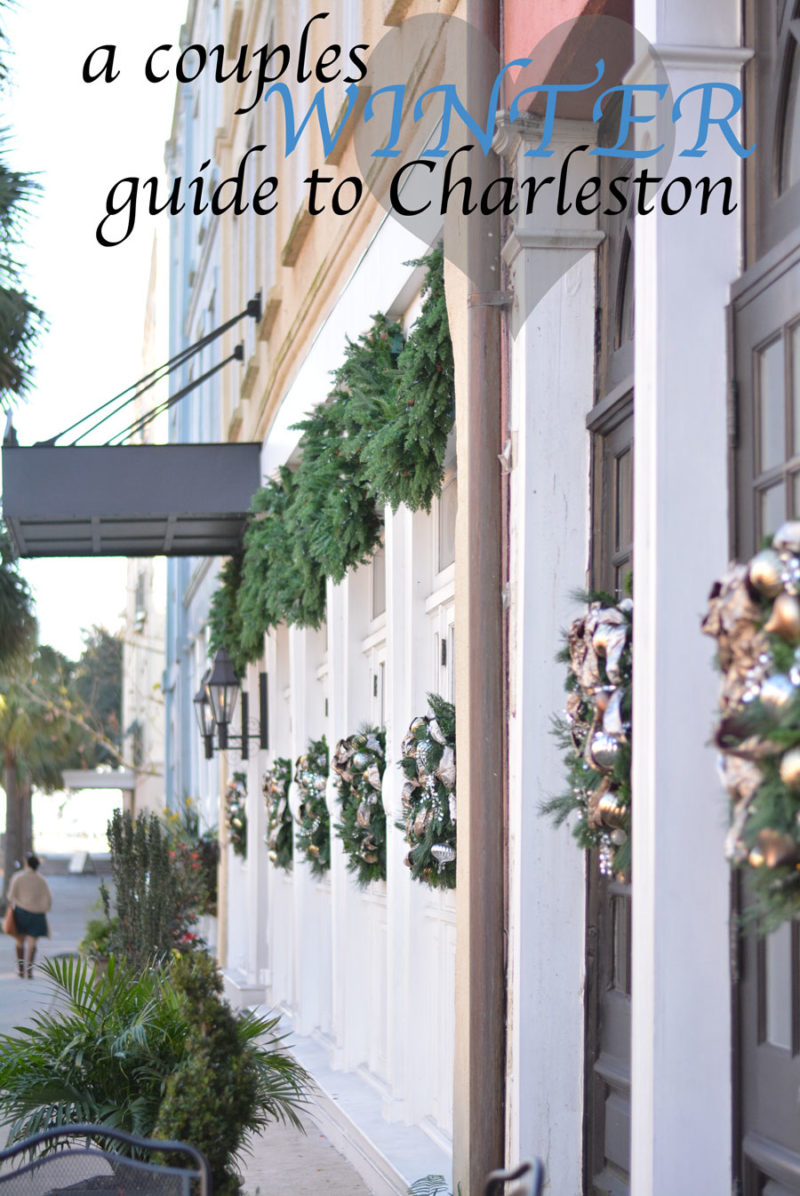 Ryan and I just got back from the BEST trip to Charleston! We spent 4 nights there and it was just the right amount of time to get to enjoy the entire city without feeling rushed! It even gave us a chance to go back a few times to some of our favorite places, since we skipped the beach this time.
When Ryan and I first met, we were living in NC and would go to Charleston a few times a year for long weekend getaways. Since it was our go-to vacation spot, we decided to get married there about 7 years ago! It was the perfect location for his family to fly into from California to get an experience for the south! Crazy how time flies. I got so many questions on where we ate and you guys seemed to really enjoy following along on our weekend there so I wanted to share some of our favorite spots for you guys incase your traveling there soon! So first –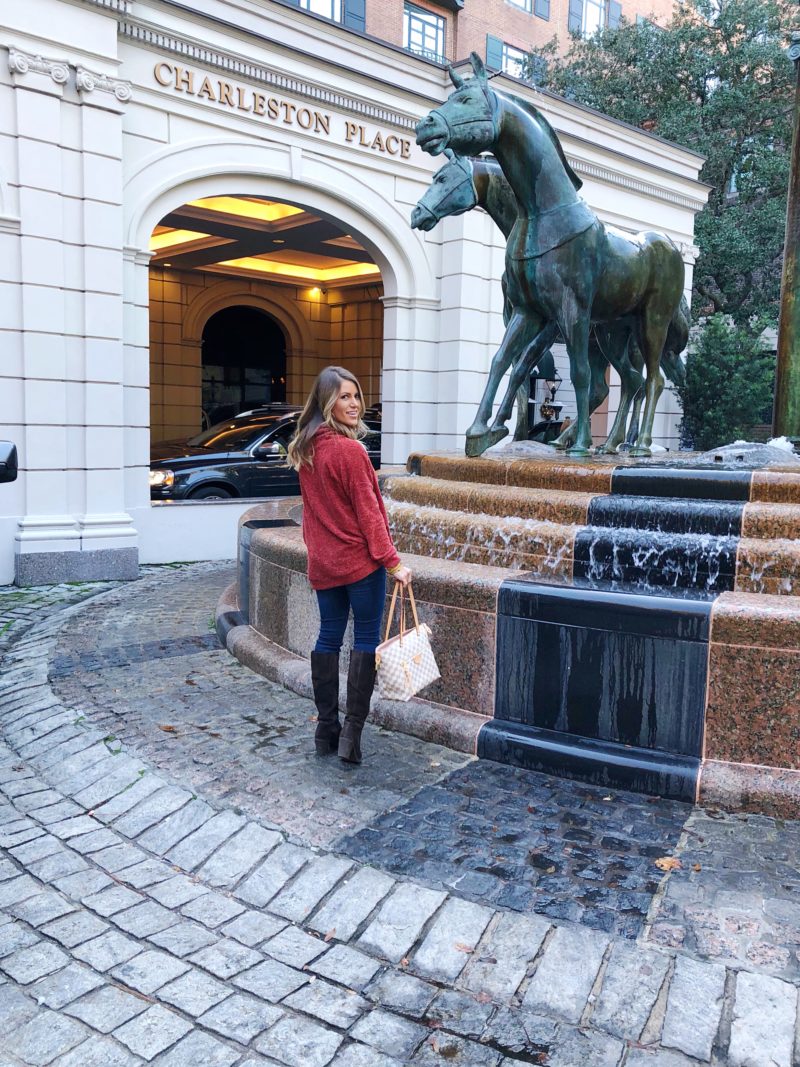 Where To Stay
Belmond Charleston Place – This trip we stayed at Charleston Place and I have to tell you, it exceeded all expectations. That being said you really can't go wrong as long as you are in Charleston but I will say, Belmond will be our home in Charleston from now on! Why? Well, I could go on for an entire day about it but I will list our key favorite items. The hotel went through HUGE renovations recently and while I had never stayed their prior to – I will tell you, they didn't skimp on anything. First up – the rooms are gorgeous – the beds are super comfortable and the bathrooms are huge with GREAT LIGHTING! Which is great for getting ready! You know those hotels where your sitting on the floor by the window with a tiny mirror trying to do your makeup because you can't see in the bathroom? You will not need to do that at Charleston Place! On top of that, they spa is insane! The enormous salt water pool, the gift shop, hot tub, etc – just amazing and you don't even have to book a service to use their pool! Ryan would actually go swimming in the mornings while I was getting ready so he wasn't having to lay on the hotel bed and watch t.v. for an hour. They had great restaurants, bars and even shopping all within the hotel.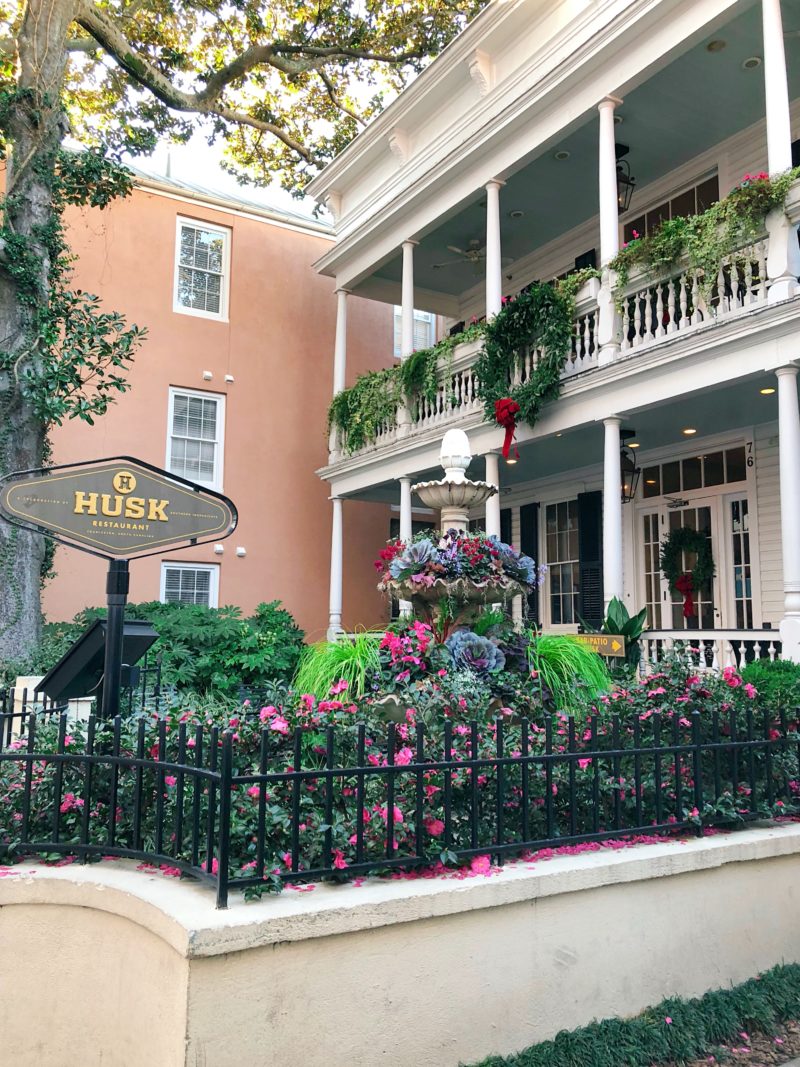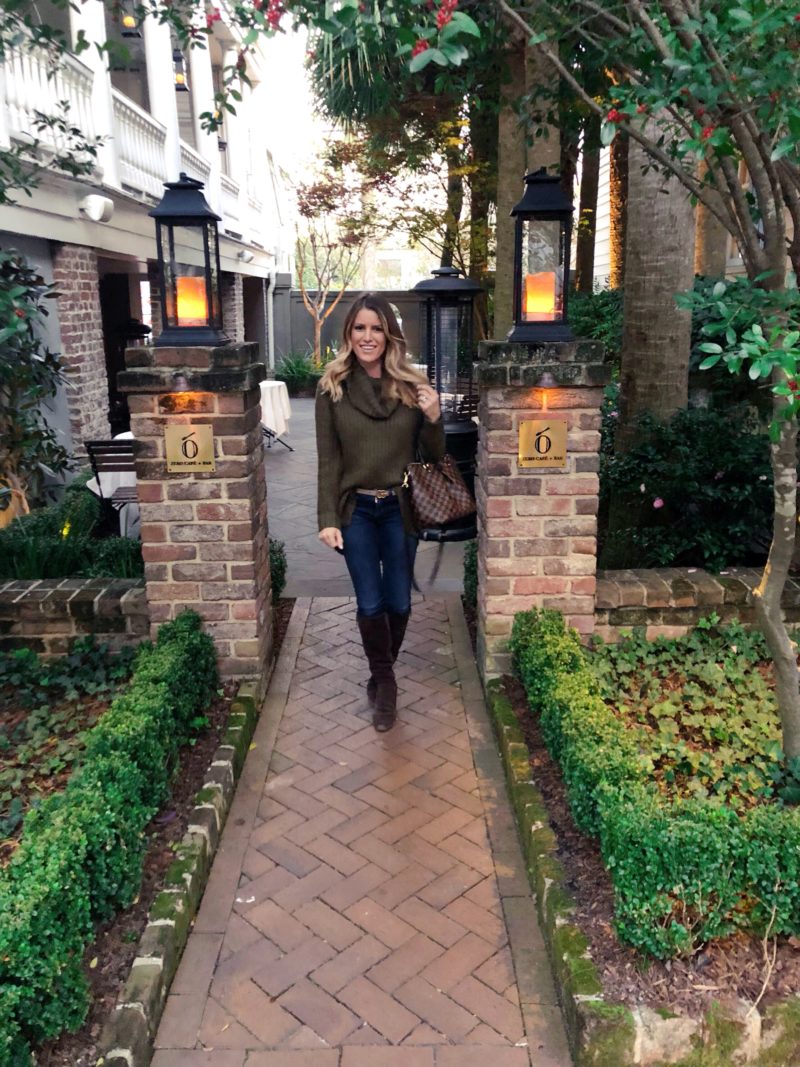 Where To Eat
Obviously the food is AMAZING in Charleston so I won't go into too much detail because this post would be insanely long, but I do what to tell you which ones are our favorites and a few little tidbits!
Zero Restaurant at Zero George – This trip is the first time I had ever tried Zero Restaurant. I hadn't heard of it before this trip and I am so bummed because it was so good and had so many unique food options you can't find anywhere else. They also offer cooking classes if you have some extra time on your trip or live in the area!
Husk – So we actually went to the bar at Husk every single day – but I will talk about that in the next section. But! We did eat at the restaurant and we even tried crispy pig ear lettuce wraps. First time I have ever had pig ears – and I have to say, ORDER THEM!
Poogans Porch – This is right beside Husk and has the best brunch!
SNOB – We LOVE SNOB. MUST get their Shrimp and Grits!
High Cotton – We had our rehearsal dinner here and it was amazing! We had brunch there this trip and it was great! Get the crab cakes!
Magnolias – We didn't get to eat there this trip but I held my bridal luncheon here and their brunch food is amazing!
Basil Thai – If you love Thai food – you will not find a better place for pad Thai and sake!! We like to sit at the bar!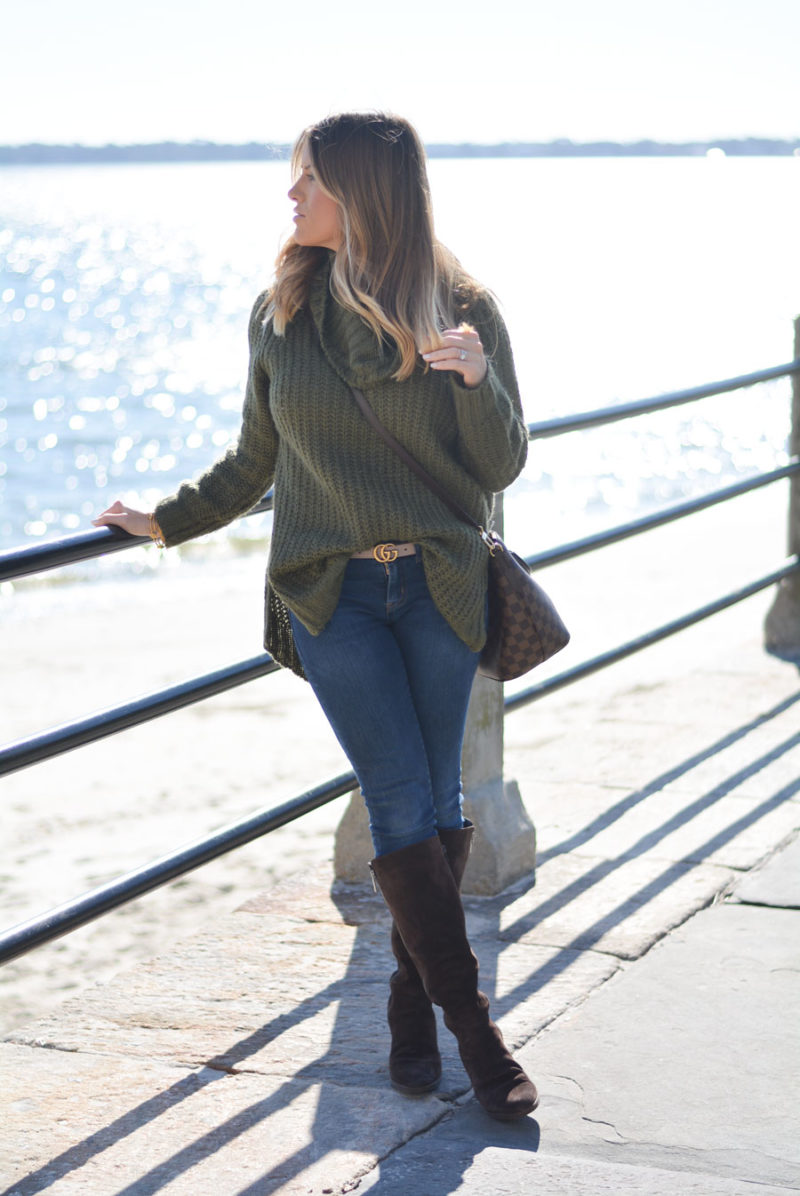 Where To Drink
Husk Bar – this bar was our absolute favorite! We loved it because it was small and there were no t.v.'s. Why? So everyone actually talks to each other, hears others stories and doesn't stare at a screen. We met so many cool people in this bar and learned so much about the city and it's history!
Tommy Condons – This one wasn't my favorite – butttt it was one of Ryan's so I want to include it! If your husband has any bit of Irish in him, he will love this bar.
The Blind Tiger – I LOVEEEED the back patio of this bar. Get the Moscow mule with candied ginger! It is small and great for mingling! Also great if you have a few people in your group!
Vendue Inn Rooftop – The mixed drinks at this bar were so great and the view was even better! There are two levels to the rooftop so make sure to check them both out, the highest one can go unnoticed!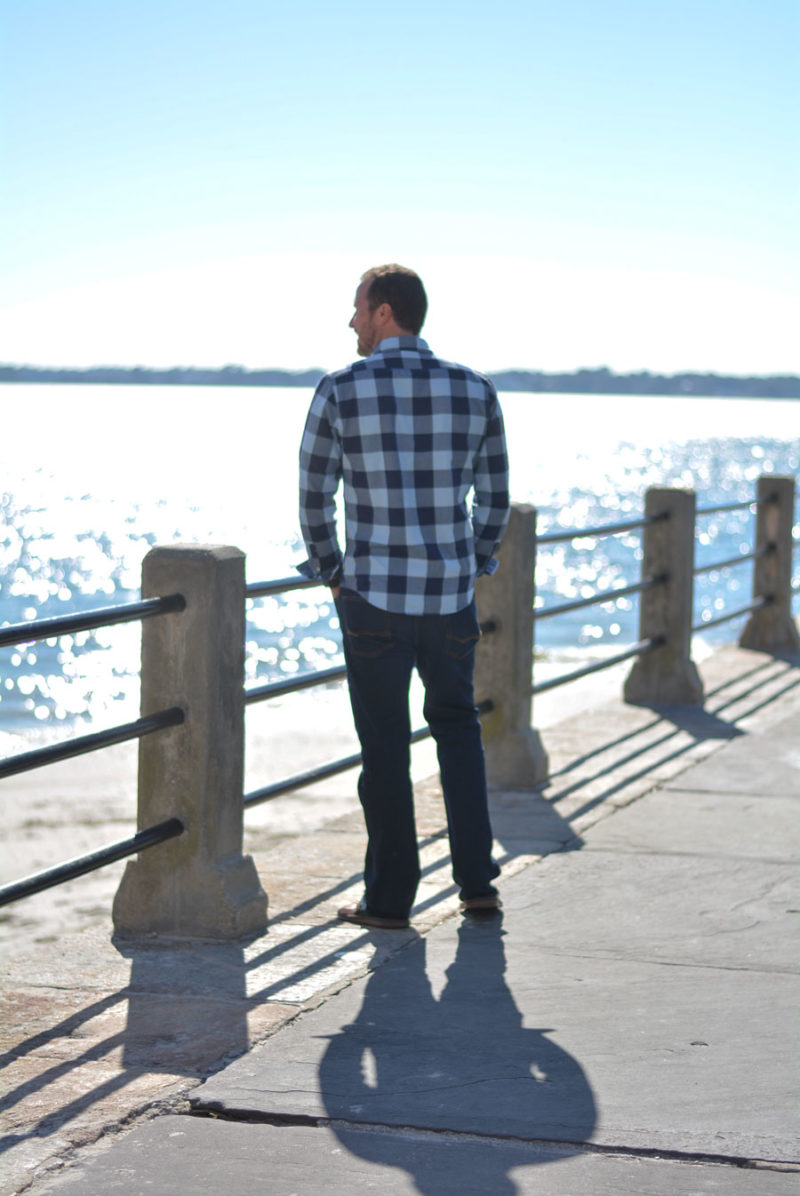 Where To Shop
Charleston Place Inn The best part about Charleston Place Inn is there are several luxury stores to shop from including LV and Gucci – which as you saw, I popped into both during my trip! You can get access to the shops via King street or the hotel! I got a lot of questions on sizing on my Gucci belt – so real quick, if you wear a 24-26 size jeans I would get the 85 that I got! If you are size 27 get the 90 and so forth!
Upper King Street – this street has any and every store you will ever need. The moment you arrive you will know exactly what I mean!
Celadon – this is one of those stores that is a must visit at see. Ryan would agree, and he hates shopping- but, I will get to that in a minute! First of all – it is every home owner's (or woman who lives in a home) dream. Every piece in the store is hand selected and absolutely perfect and of the highest quality. We found so many pieces we loved and wanted to take home every couch and chair they had in the store – unfortunately, we had to fly home and couldn't it fit it in our luggage. Ha! But really, you have to check them out when you get to Charleston, they are about a 10 minute Uber ride outside of downtown right across the bridge in Mt. Pleasant. If you aren't going to be in town anytime soon – they ship non breakable items from their website! Okay – so back to why Ryan is totally fine with me shopping there any time we visit? They offer free beer to anyone while they are in the store, and its not the awkward, "may I please have a beer?" There is a sign, and a fridge, and your hubs can just grab it! Simple as that. He will be perfectly content sitting in his chair watch you obsess over your new barstools
City Market – We went here the first few times that we visited. It is mostly local items and handmade items. Not necessarily the best shopping but it is really neat to check out and great for sentimental gifts!
Farmers Market – so apparently this farmers market is one of the top 10 in the Country. When we arrived, it was obvious to why. There were an abundance or booths, almost beyond an abundance! I thought our farmers market in Rosemary Beach was good but this was on another level!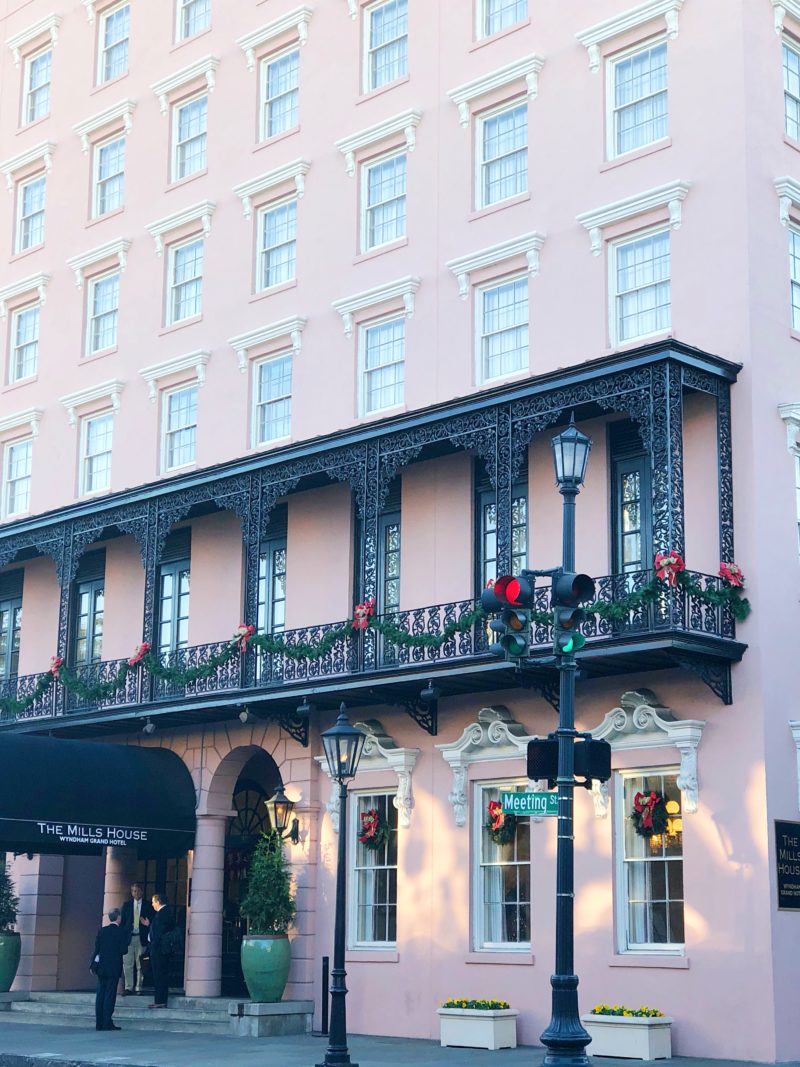 (We got married and had our reception in this pretty pink hotel. Getting married in a pink building was my little girl dream!) 
What To See
To be honest with you, most of these are about the Instagram picture! haha – but regardless, they are all worth checking out!
Fountain at Belmond
Rainbow Row
Waterfront Park
Arthur Ravenel Jr. Bridge
Nathanial Russel House
Confederate Museum
The Battery