Today was a snow day for so many of you. Even our schools here in Florida got canceled today due to icy conditions – which is why I am getting this post up so late! 3 wild kids + working from home isn't the best combination! I am sharing my second look of my six for Valentines day this year. Velvet is a trend that has stuck around for the past few winters and I am still just as in love with it (if not more) than I was when it first came out. It is so cozy, warm, soft, and 70's which is what I love most about it! What I love most about this particular dress is how the pearl details on the sleeves give this a more sophisticated feminine feel. This teal velvet shift dress screams all the feels of elegance, classic and feminine.
For fun, and to add even more to the 70's vibes I seemed to be channeling with this outfit – I threw on some blush feather earrings to add a pretty softness as well as some more texture.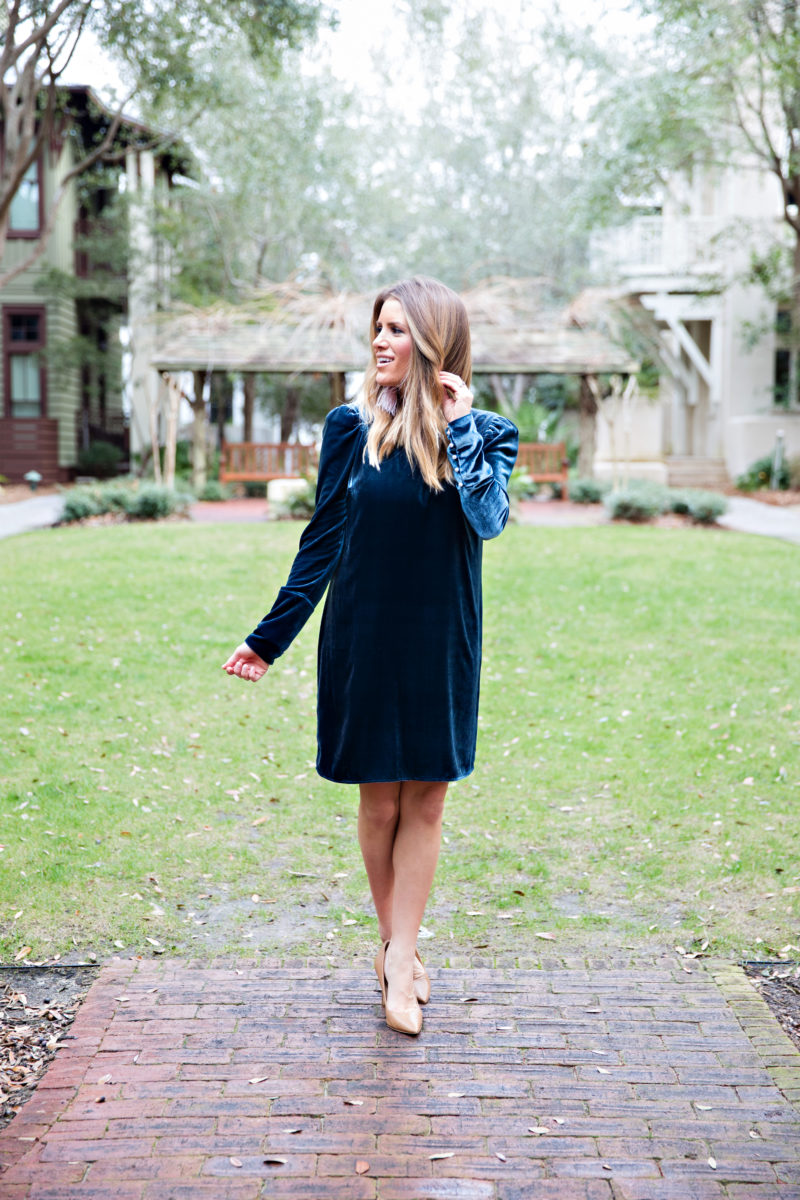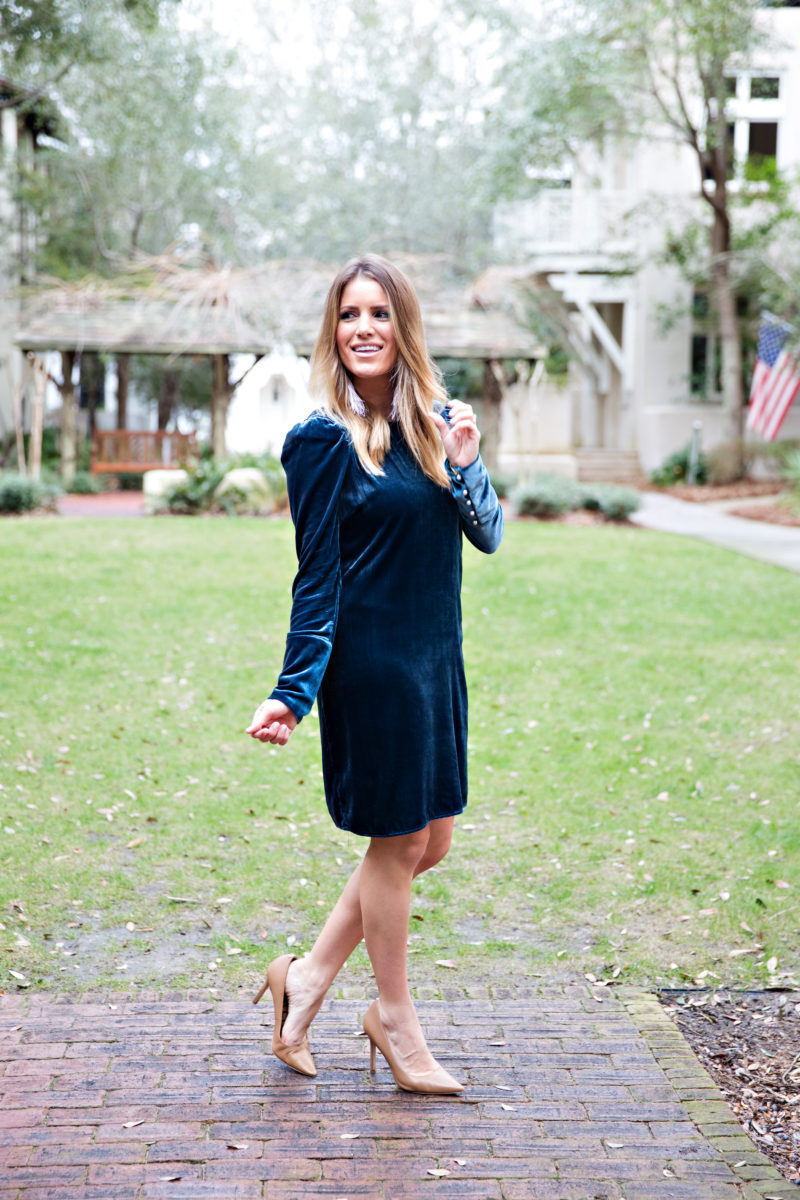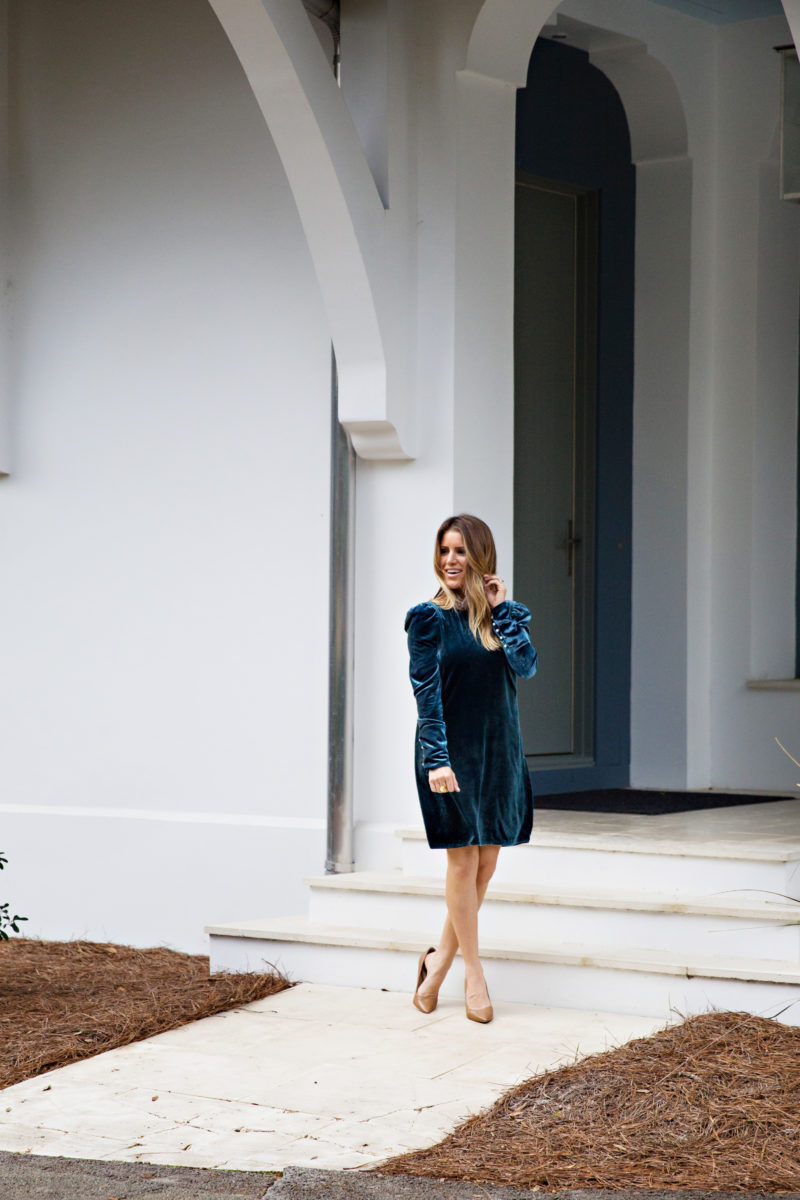 Photography by Jacqueline Ward Images
Dress | Shoes | Earrings | Ring
More velvet dress options::

Incase you missed it, check out my first valentines day look of 2018 here.