Any other mama's LOVE meeting up with their girlfriends for lunch and a glass of vino? Because, that is one of my favorite things to do! When I can get a few hours kid free thanks to hubs and my parents – I like to take full advantage. That is when I am not sneaking back to my house just to take a 2 hour nap! Ha! Any moms with me?
I fell in love with this LBD for several reasons. First one obviously being, it is gorgeous! The fabric, texture and lace detail are amazing! I will say – this dress is a little higher priced due to it's quality, which makes it a little thicker and hotter so keep that in mind Florida ladies!! I know I will get a lot more use out of it after the weather starts cooling down a bit more. For my girls up north, it is PERFECT for this time of year.
It is simply one of those dresses you will be able to wear over and over again styled with different handbags, shoes and jewelry. Next time I wear this, I will be wearing my hair up to show off the neck line and chest details – which are some of my favorite features of the dress.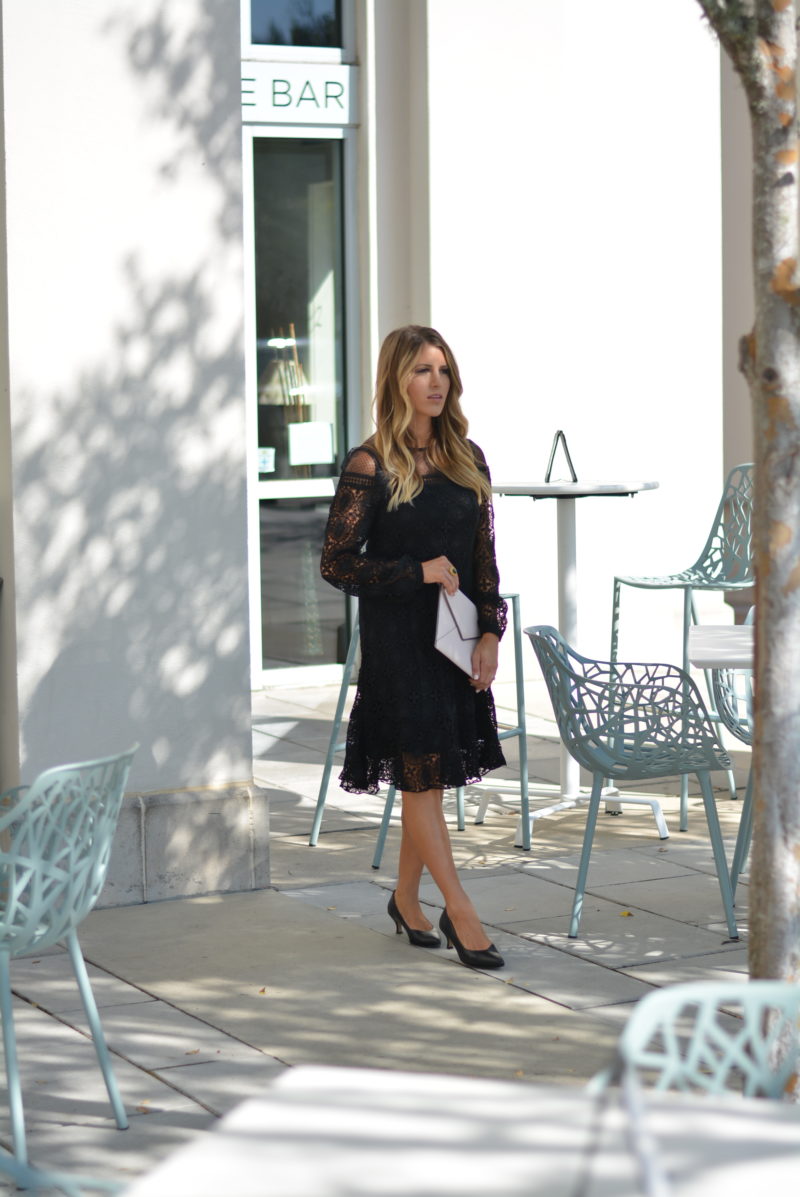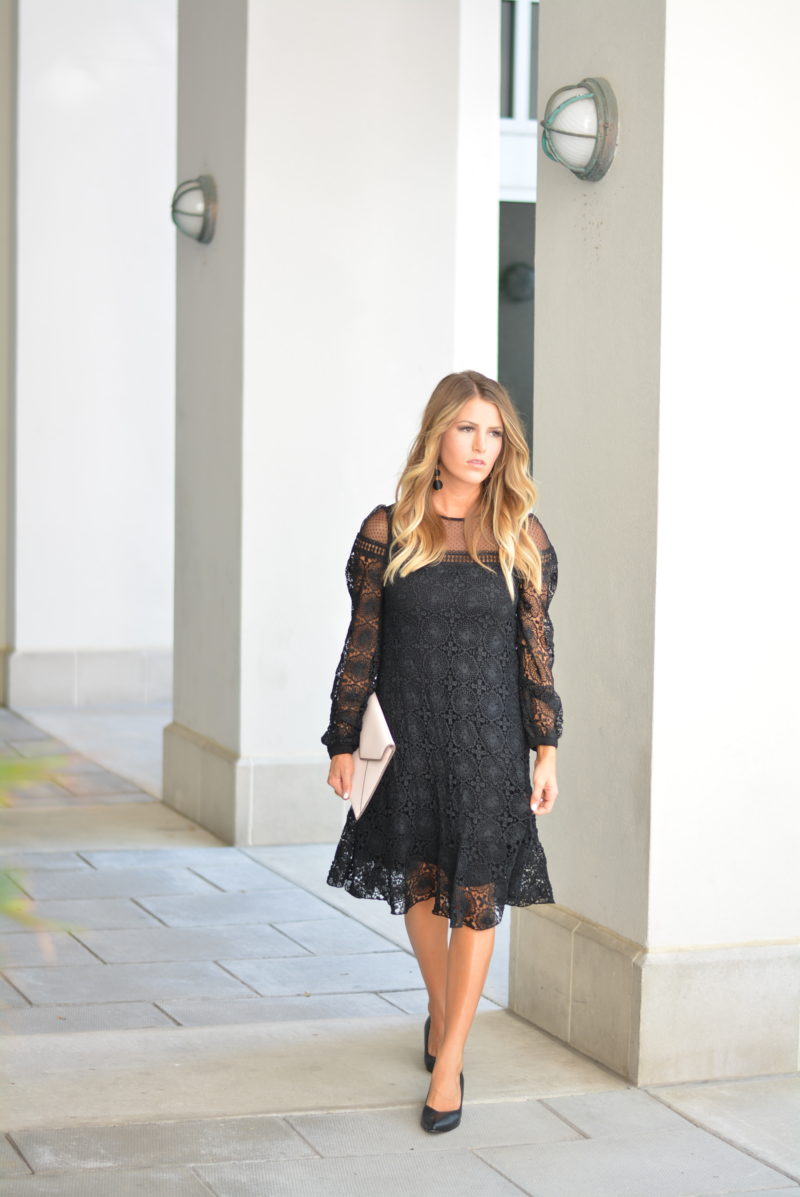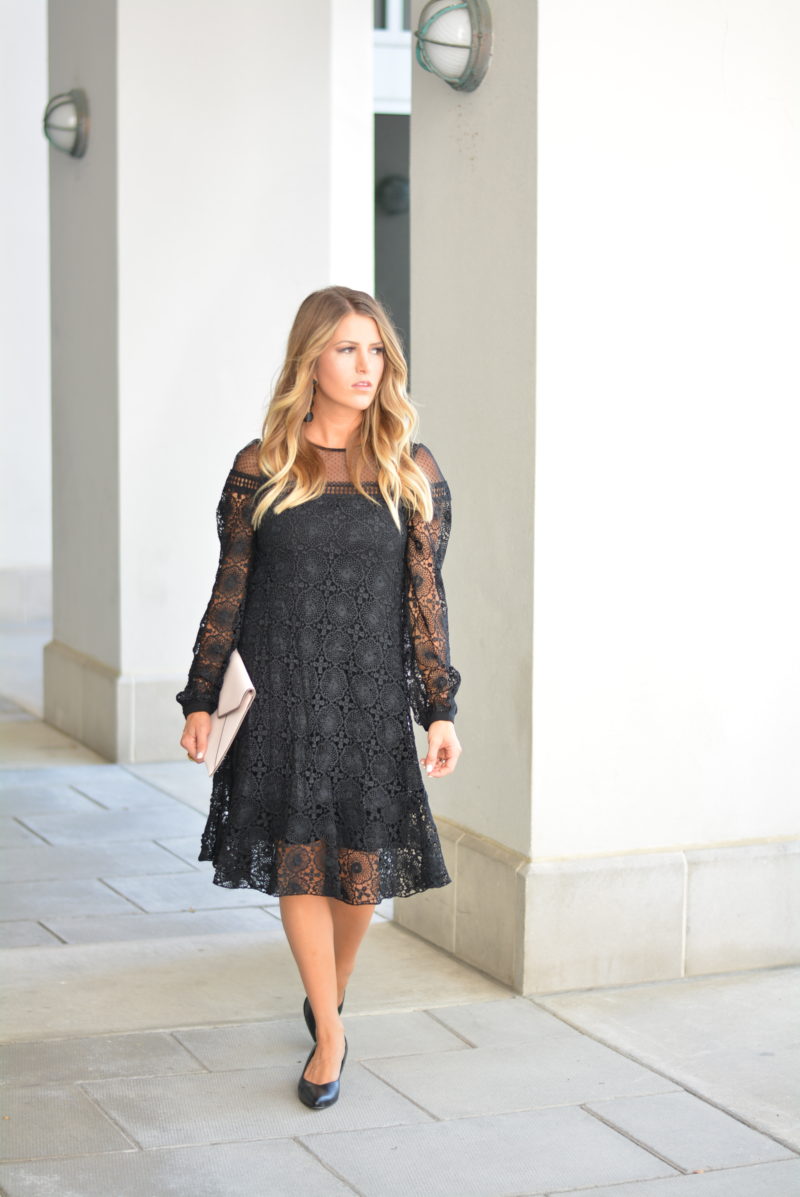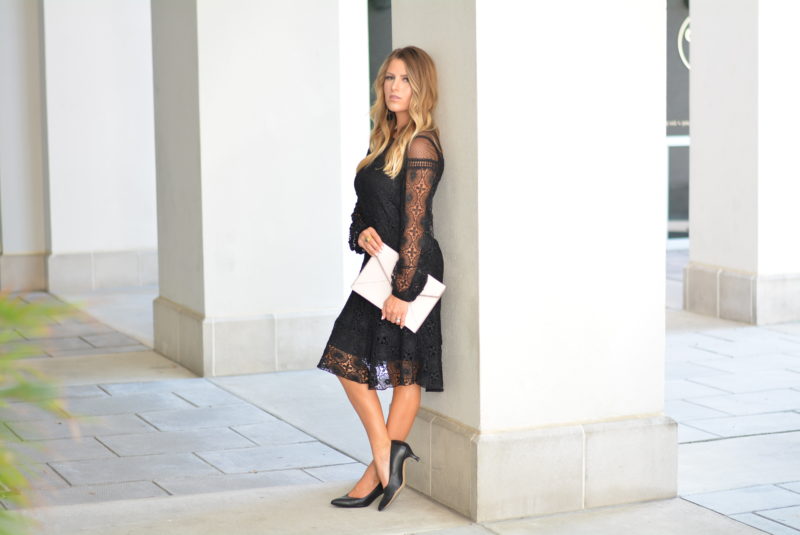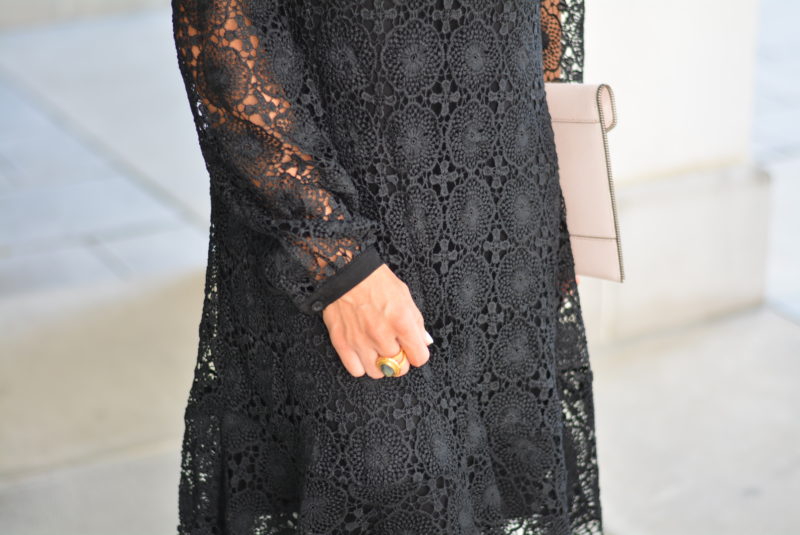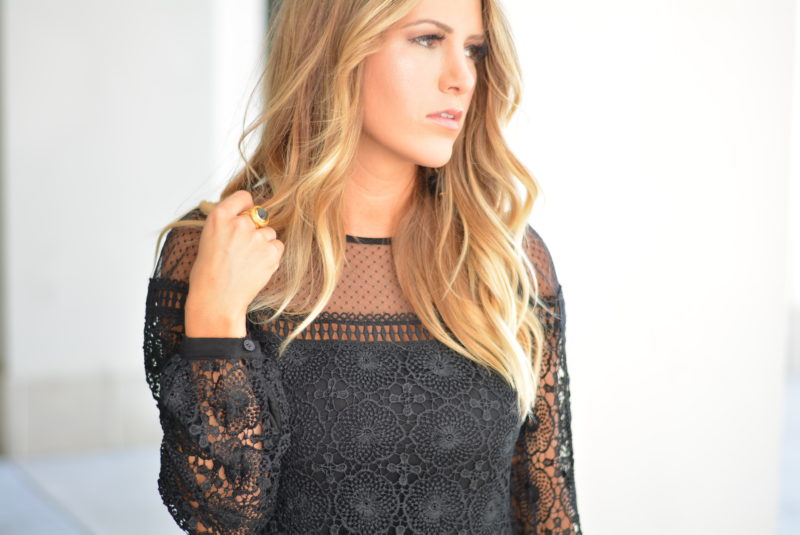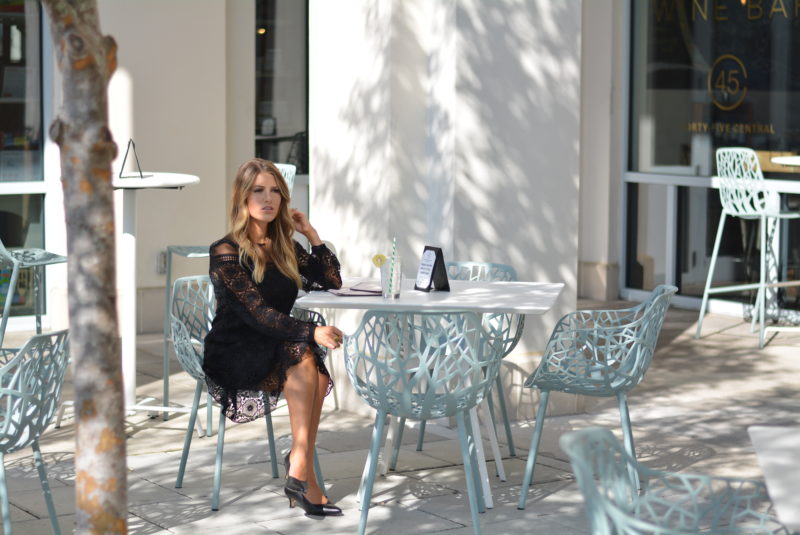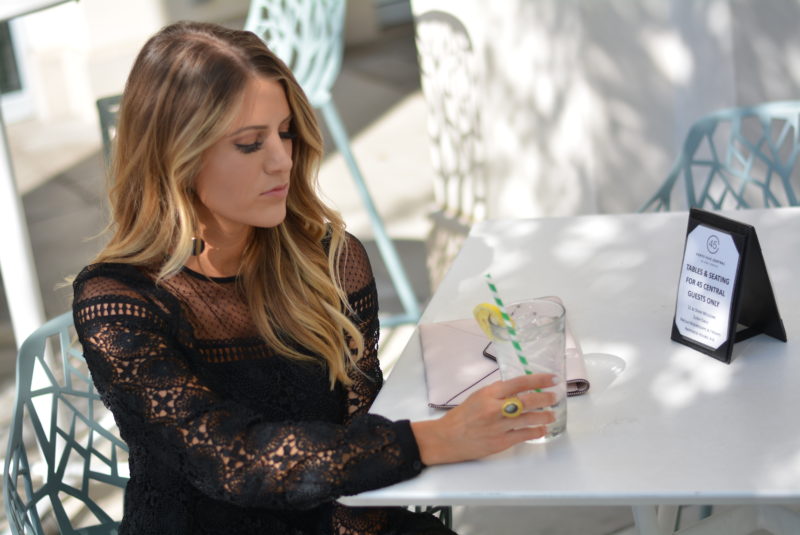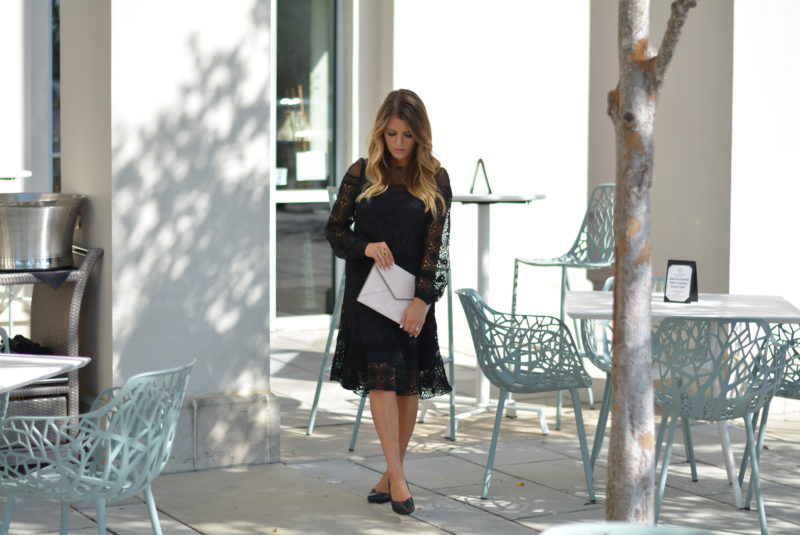 Dress | Clutch (comes in lots of colors) | Shoes (most comfortable ever!!) | Earrings | Ring |