This post is sponsored by Smilo. All opinions are 100% my own.
Three kids in, and I feel like I am learning new things with each child to be aware of. Sometimes I wonder how I survived rounds 1 and 2, haha! Only kidding. So, round 3 and what am I learning as we grow along? Well, Smilo sent me a bundle recently of some new items to try with Charli and even the boys. The Smilo brand is safe, sophisticated essentials for every step of childhood, giving parents, like you and myself, the confidence to easily purchase products we can trust. All of their products are made from materials that are durable medical grade, BPA-free and – wait for it…dishwasher safe!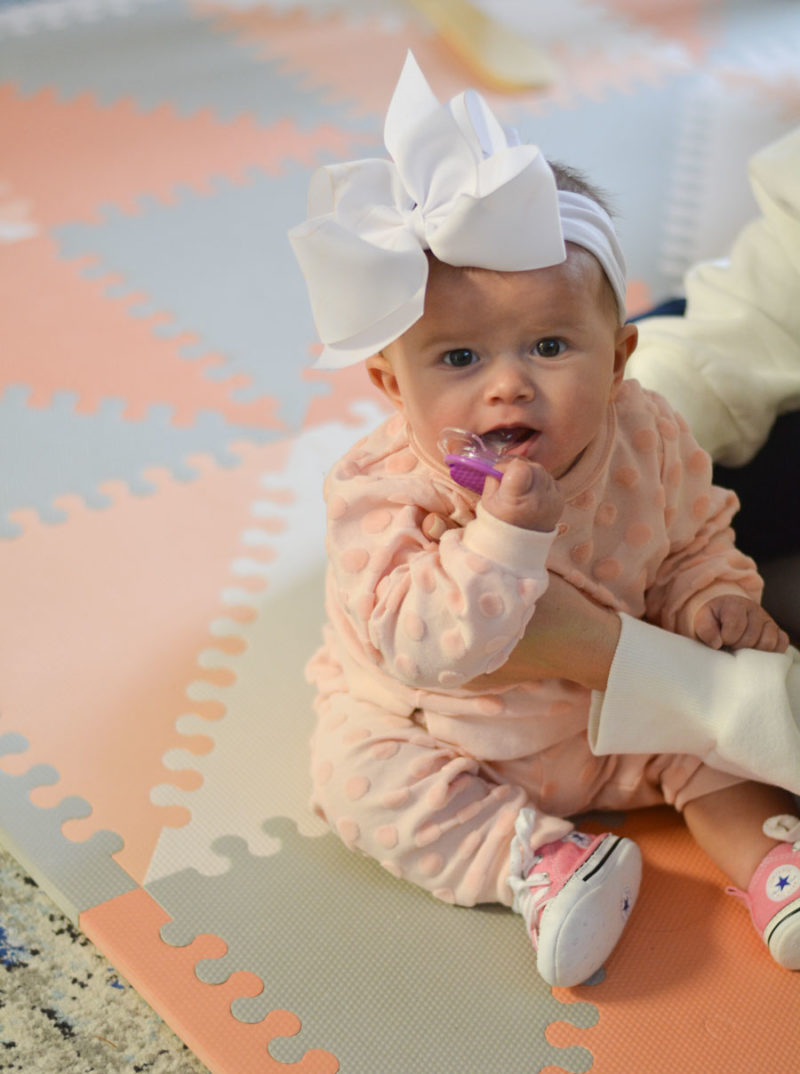 Did you know a baby's palate grows by 30% in the first 16 weeks of life? Yeah, neither did I until about a month ago! So, Smilo designed their pacifier to support the palate during soothing throughout this rapid growth period. It also expands slightly in a baby's mouth to help prevent cross bite and collapsed palates, which can cause dental problems down the road.
Onto the bottles. The Smilo feeding nipple and venting system work together to provide an uninterrupted flow of liquid that is most similar to breastfeeding to keep little tummies happy. The proprietary feeding nipple has two patents and provides less suction for easier latching thanks to a mom-like milk duct which reduces air intake by up to 44% (compared to other brands), and helps to fend off issues like colic, gas and ear infections. It was also designed with leak-resistant venting (all mom's know how great that is) and an easy grip sleeve for one-handed feeding.
Smilo also has so many other awesome accessories that we have fallen in love with! One of my absolute favorites is their silicone bottle brush that literally gets the bottles squeaky clean! I always worried about her bottle brushes and bacteria growing on them – I love that this is no longer an issue! The boys love their plates, bowls and snack containers. Their on-the-go containers makes it easy for me to pass back snacks in the car! They also have a disinfecting pacifier cleaner that cleans it in literally one minute in the microwave!! With all the germs the boys bring home from school I am constantly throwing her pacifier in there!
So, if you are expecting, know someone expecting or a mom of babes. Test out one of their bundles so see how you and baby like them. Warning, you may end up wanting everything on their site by the end of it!