Happy hump day friends!! You have made it to the halfway point of the week!
Our final full day in NYC was Saturday and was actually a slower paced day than the first two. On the weekends PR companies aren't in their office so its mostly only show rooms, events and shows! We started our day with an early morning photoshoot at the LiketoKnow.it wall and then headed to an event for R+Co hair products. I then rushed out to attend a show, a presentation, lunch and then went back to the hotel to get ready for the Reward Style Party that night.
I am loving pleats lately and I know I mentioned this in a most about a week ago, but I seriously can't get enough! I also am really digging this mustard yellow color and have been on the hunt for more mustard finds! For the evening I switched to this Revolve dress, which I was a little nervous to order because the girl in the photos on the site was super small chested and the dress looked super straight and chic on her. When I got it I ended up loving it after unbuttoning a few of the bottom buttons to show a little more leg to make myself look a little thinner on the bottom since I am heavier on top!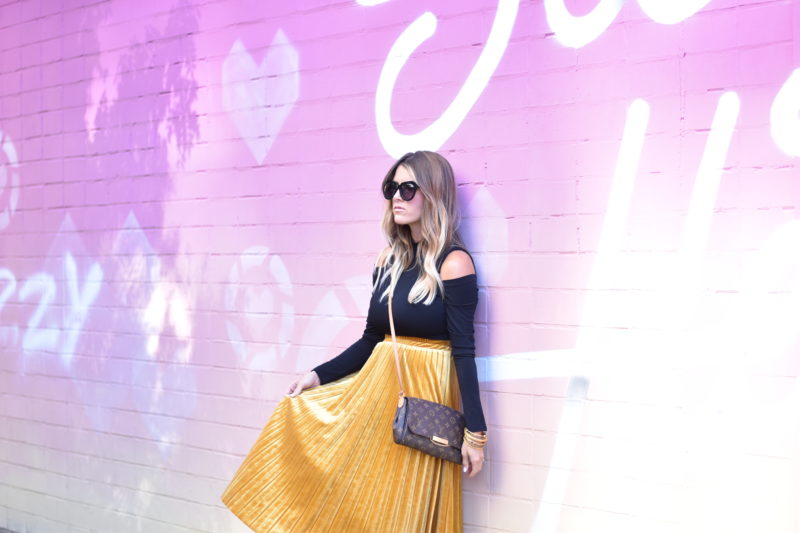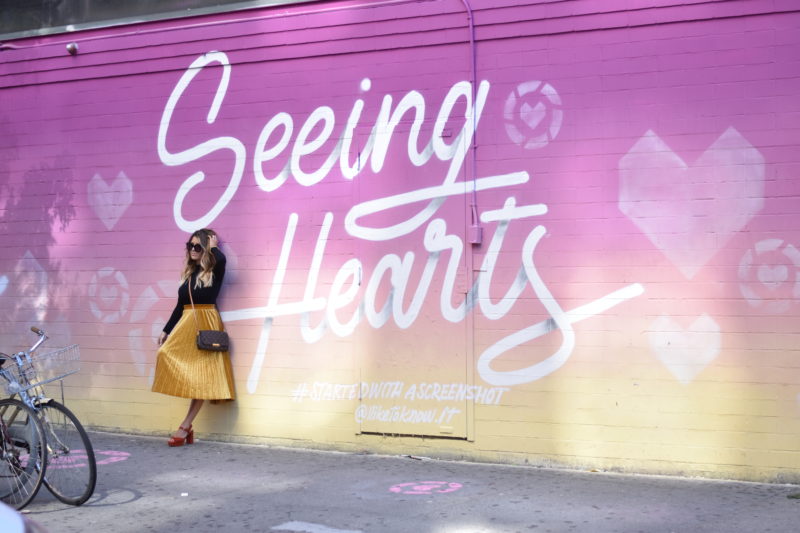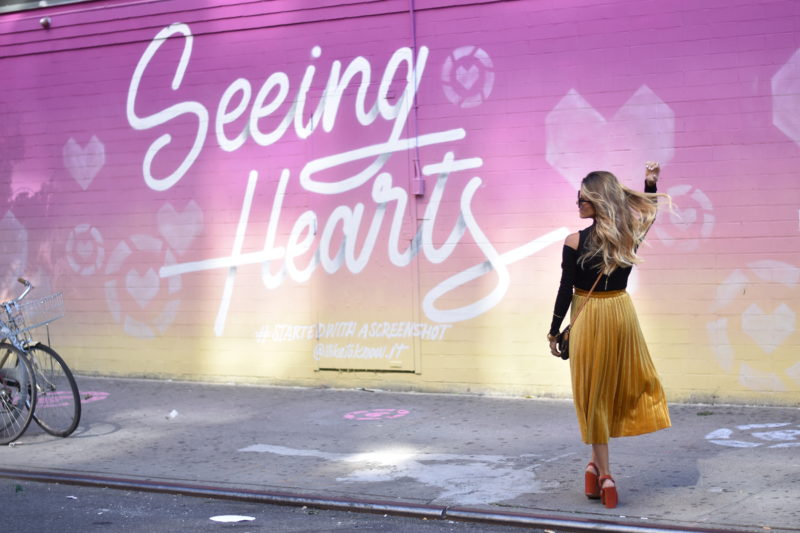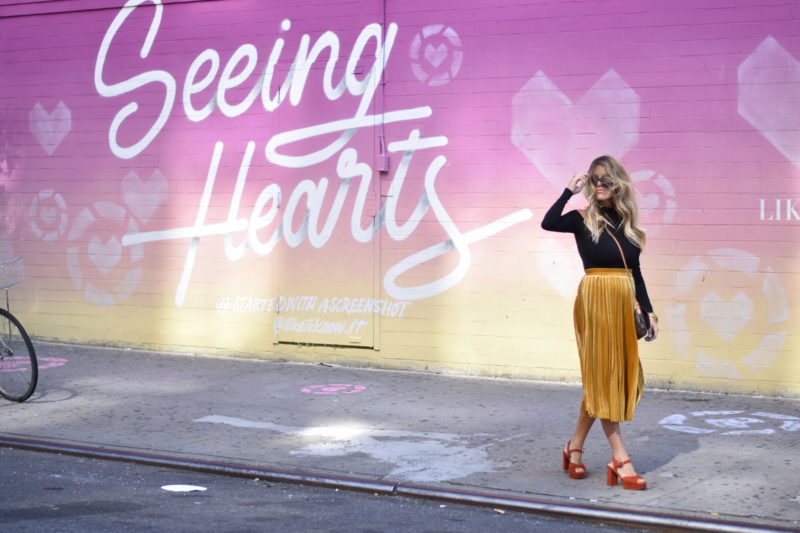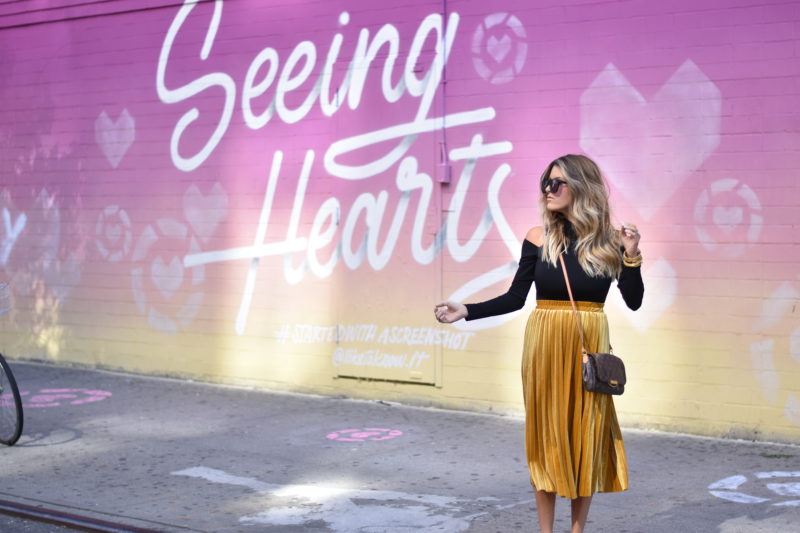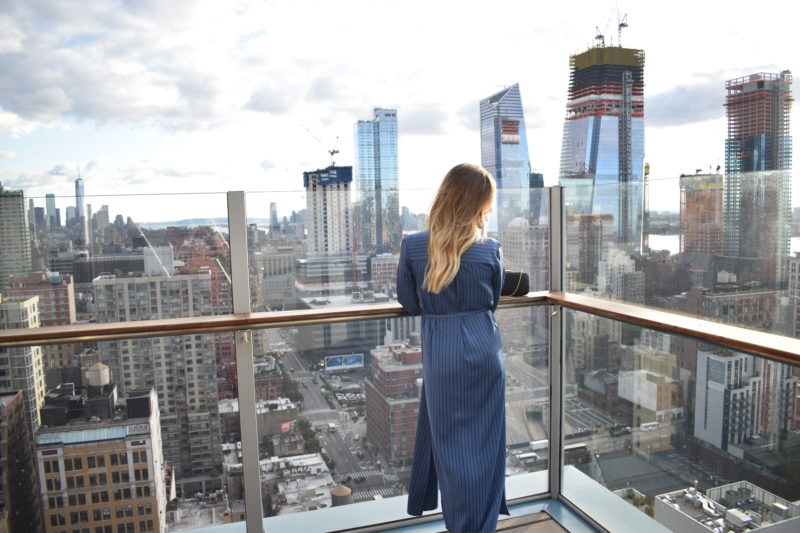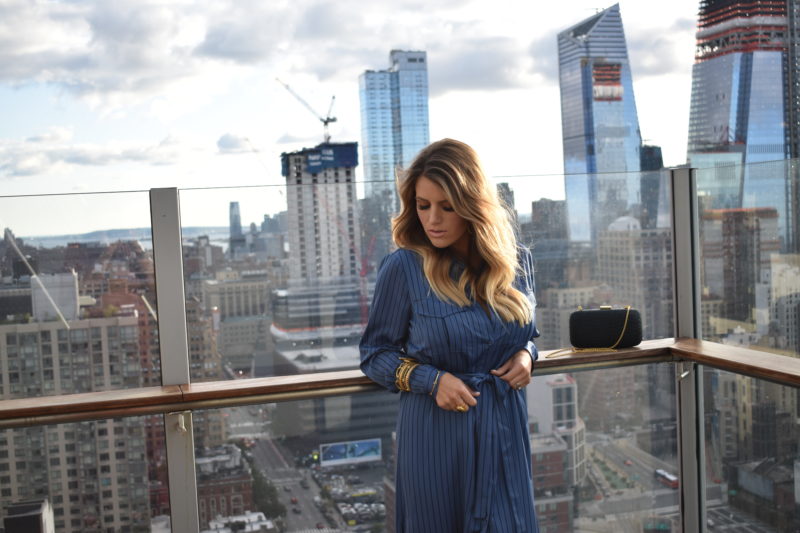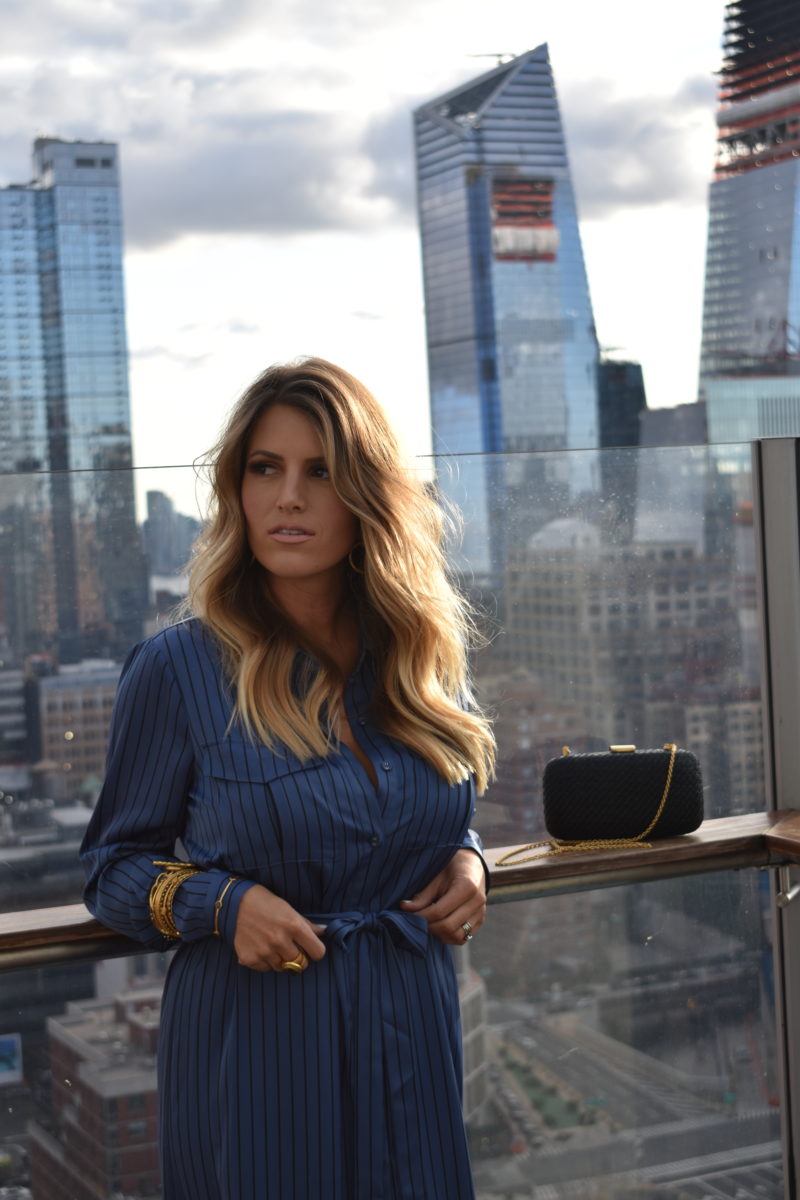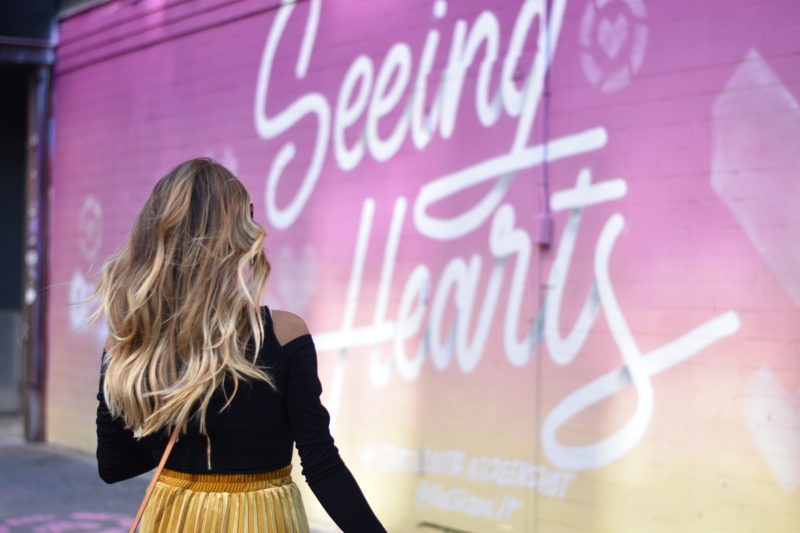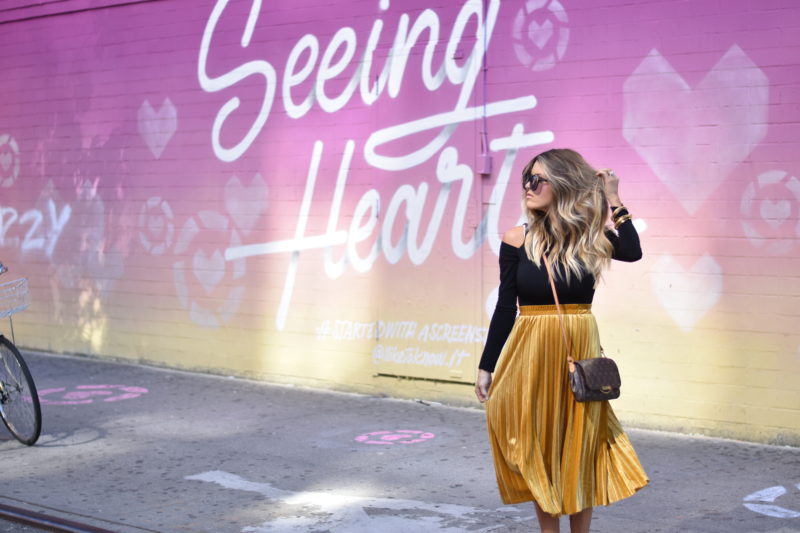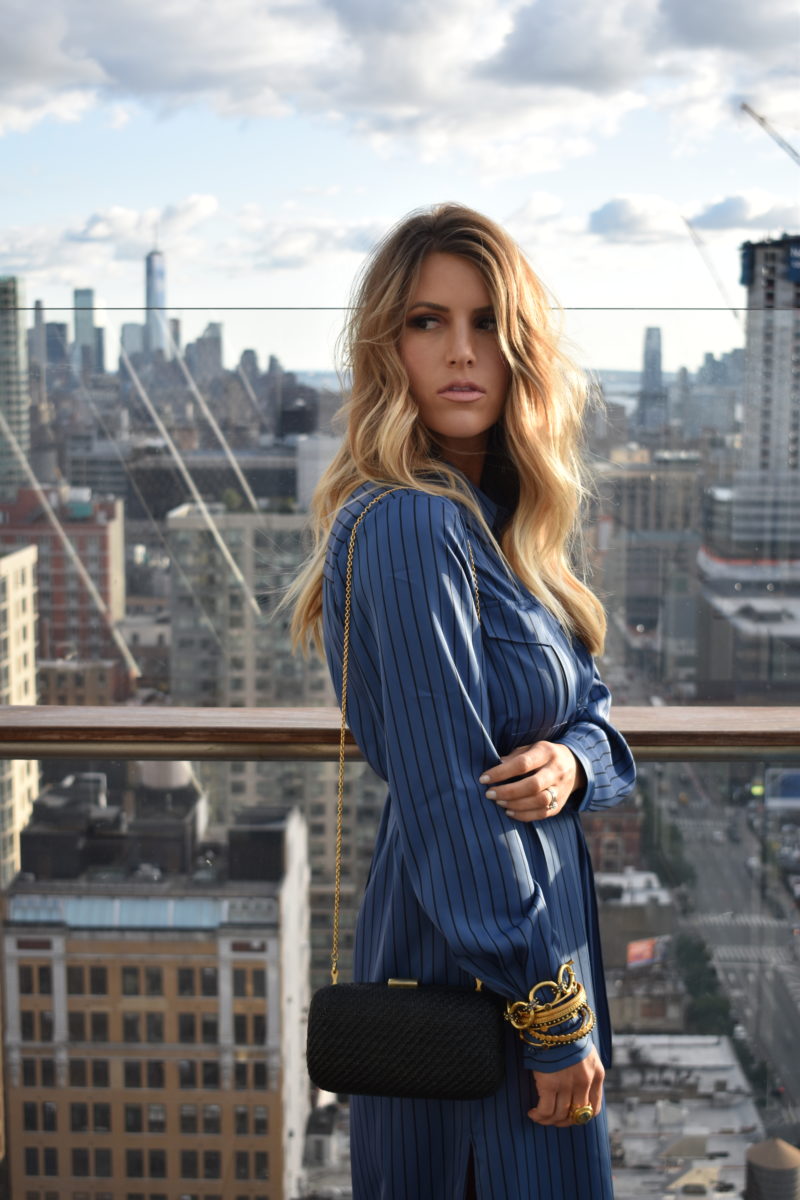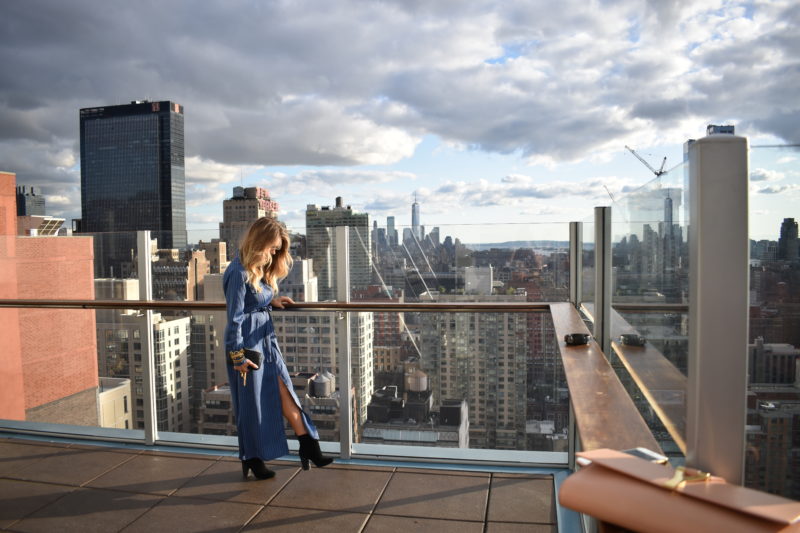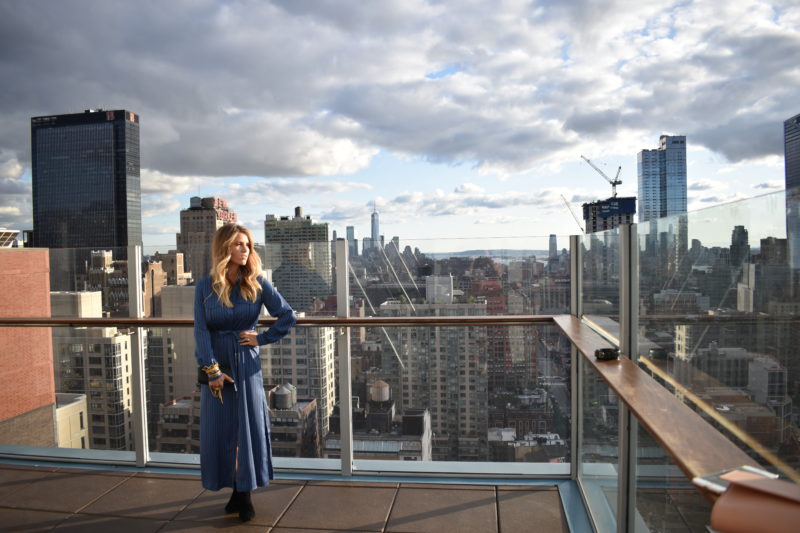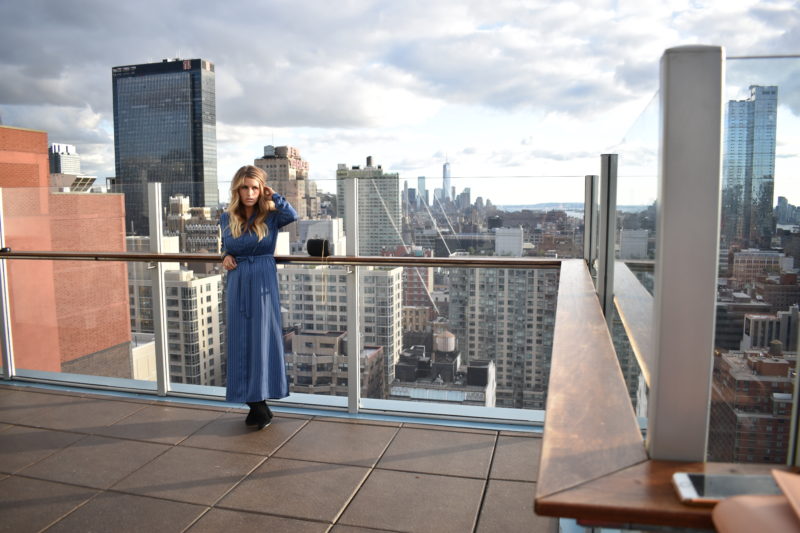 Day look:
Skirt | Bodysuit (not available yet, comes out this winter and I will update link then!)
| Shoes | Bag – LV in 'Favorite' |
Night look: