This post is sponsored by The Flexx. All opinions are 100% my own.
Today I am sharing one of my favorite go to fall looks. Layered Neutrals. Stocking up on classic basic pieces that you can mix and match allow for you to get so many more outfits out of your clothes. I like to find pieces I can layer differently each time to create new looks.
So, I am going to start by saying The Flexx is killing it with this years fall shoes! The Flexx is one of those brands I know I can always rely on to be first and fore most comfortable as well as on trend yet classic. I have said it many times before and I will say it again, you are not going to find me in super tall shoes or shoes with a super thin heel, unless it was like a major special occasion – to be honest, nothing I can think of off the top of my head! Ha! For my lifestyle it just isn't practical. As a mom of three and always on the go – mama doesn't want to be chasing kids around getting her heels stuck in the grass or sand as well as possibly breaking an ankle!
The Flexx has so many style options that are all practical for moms and even non-moms alike. One of my best friends loves their shoes because she is a realtor and she can rely on them to be comfortable enough to wear them all day long without getting sore feet! Stocking up on comfortable, classic, and neutral shoes will be sure to carry you all the way through winter as well as many years to come.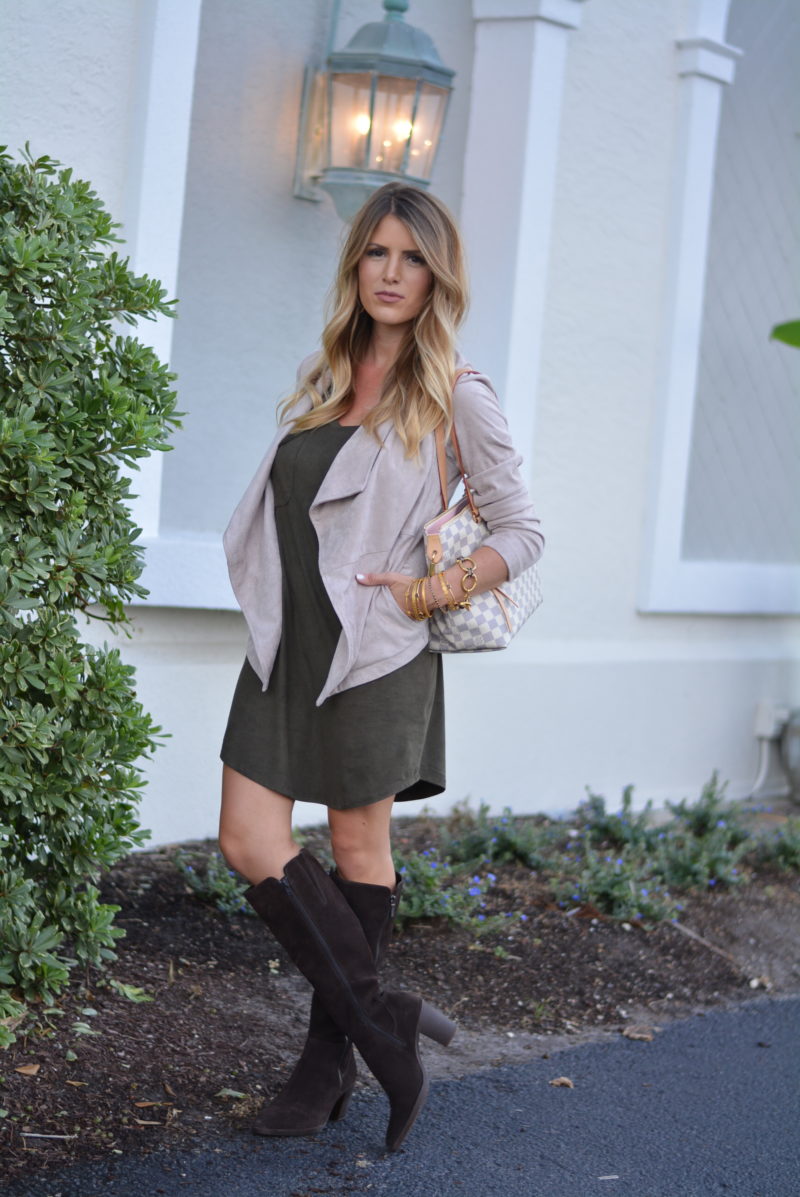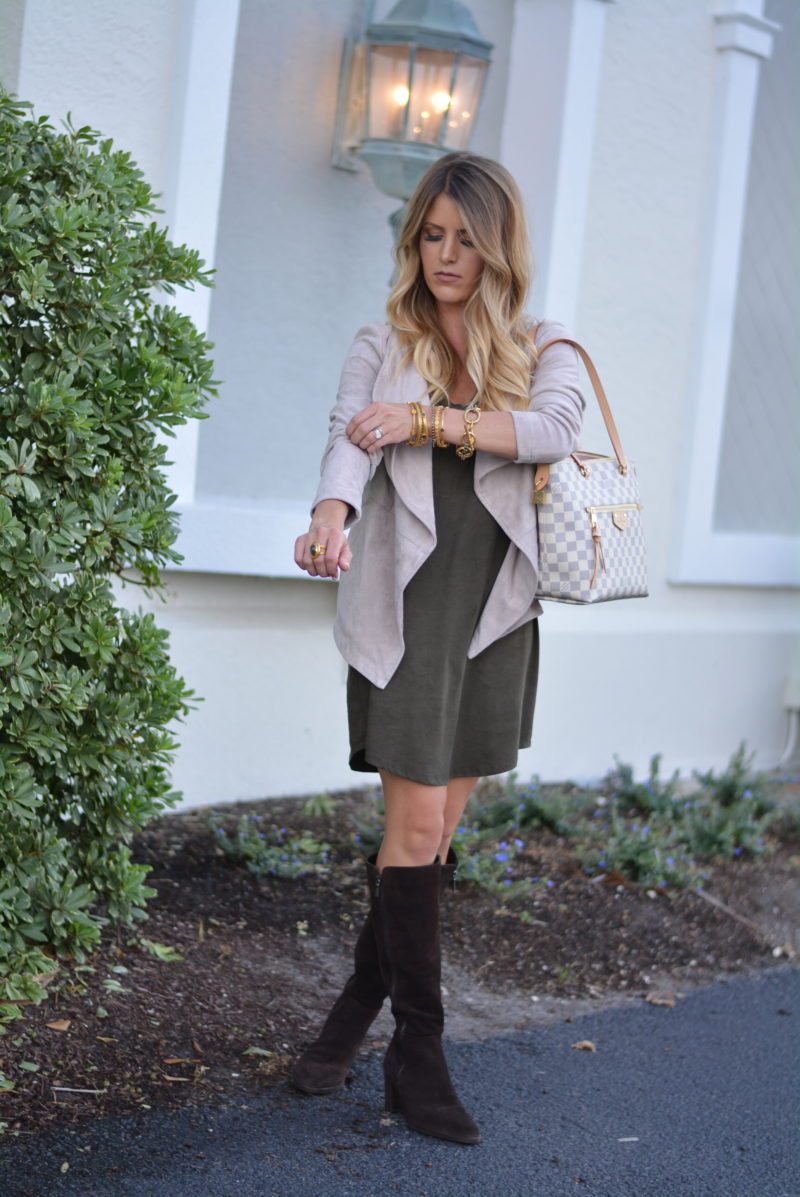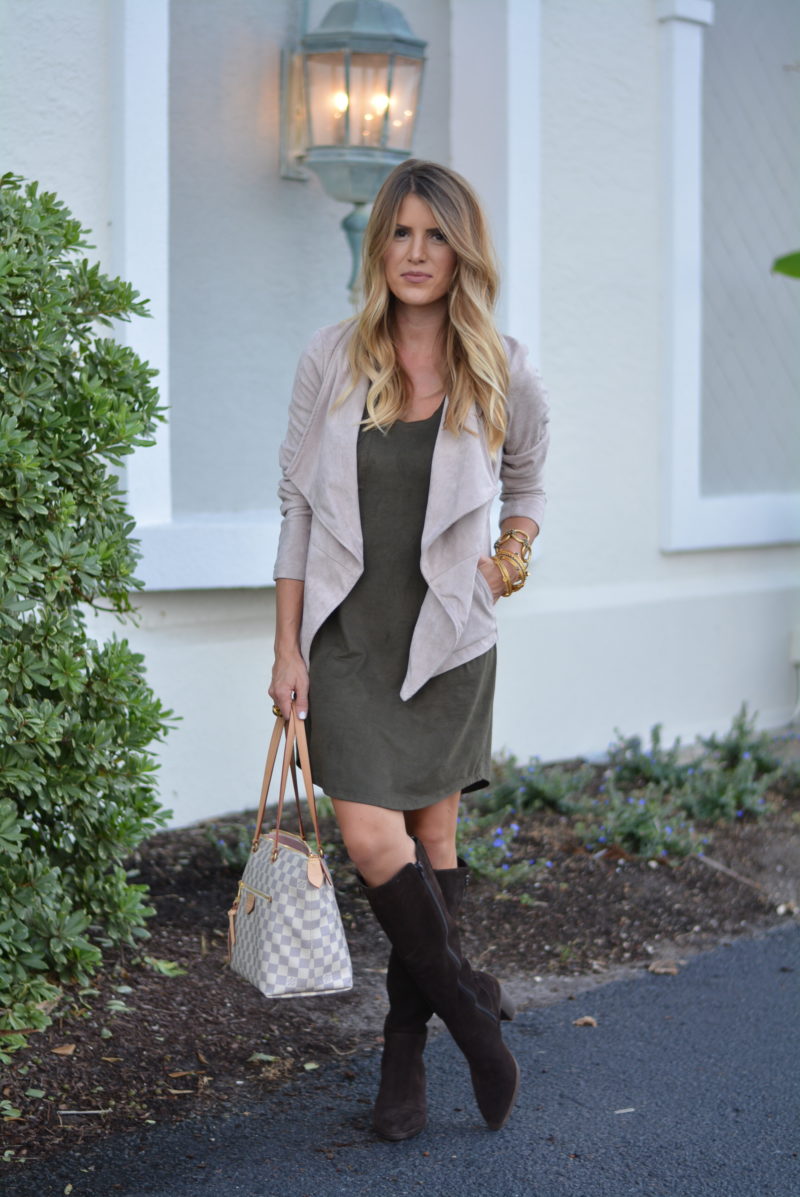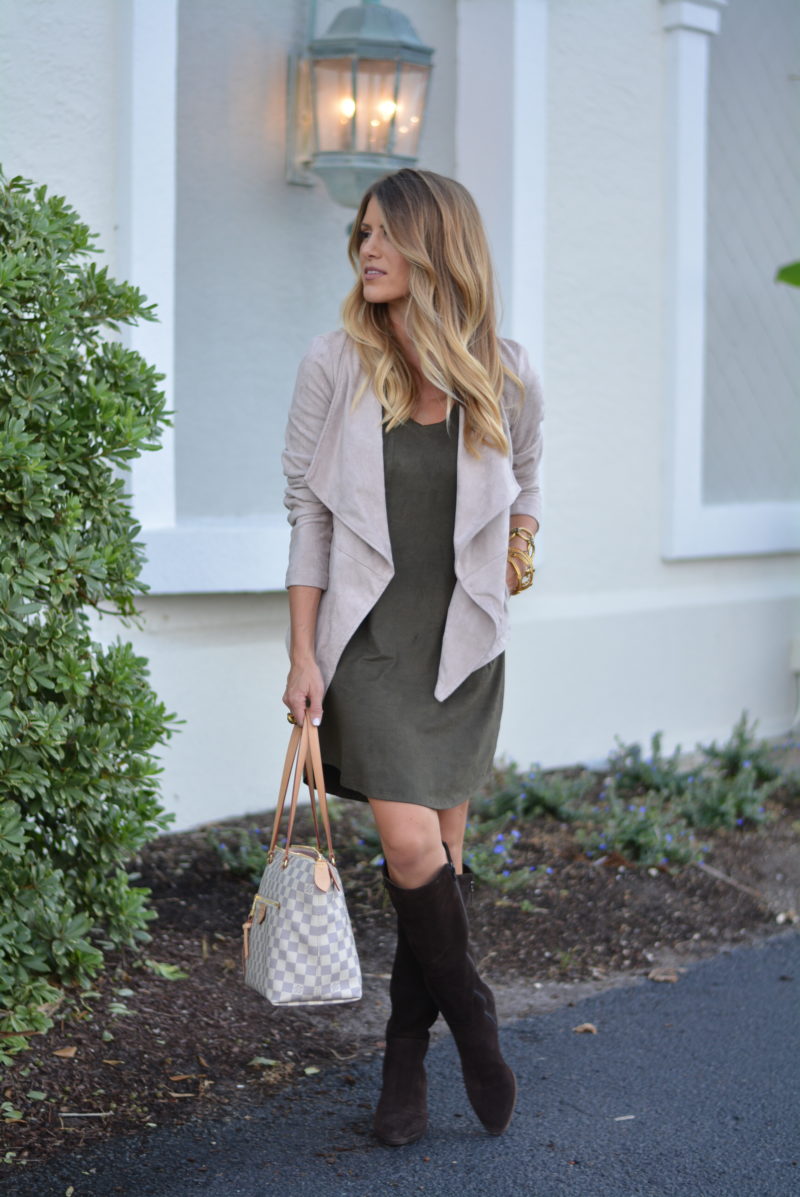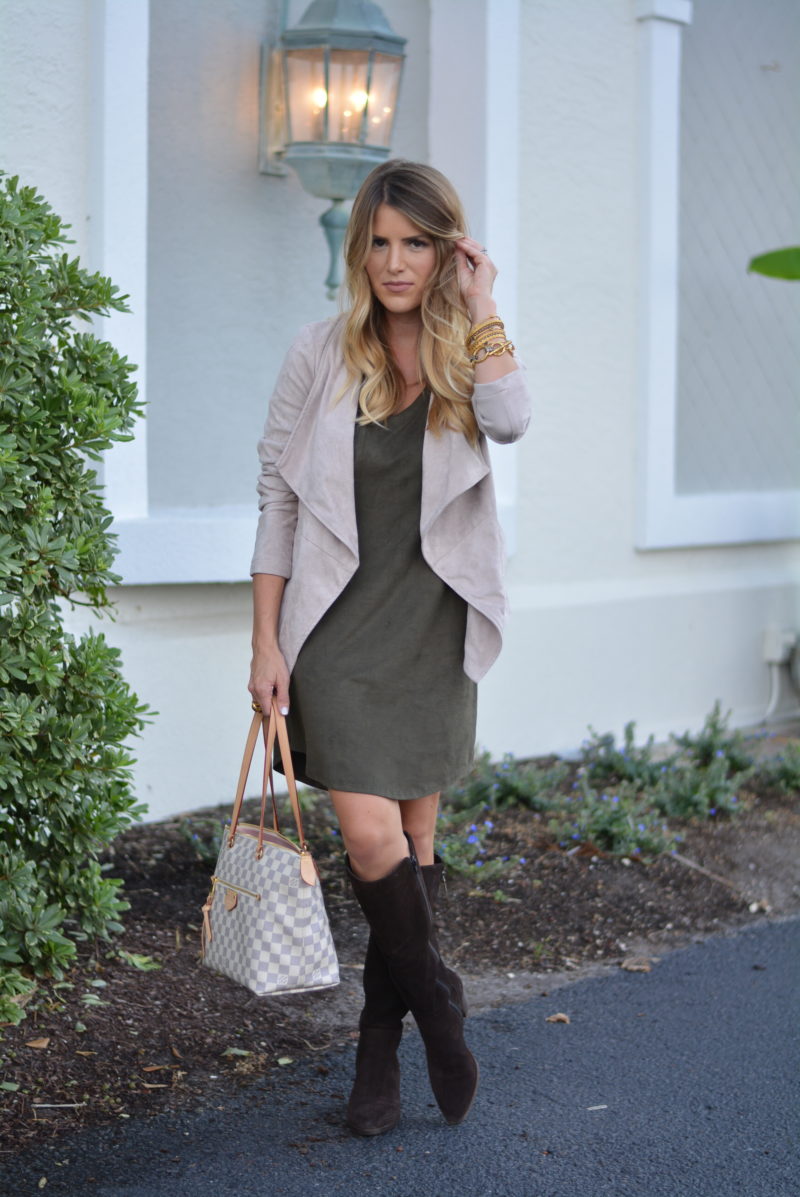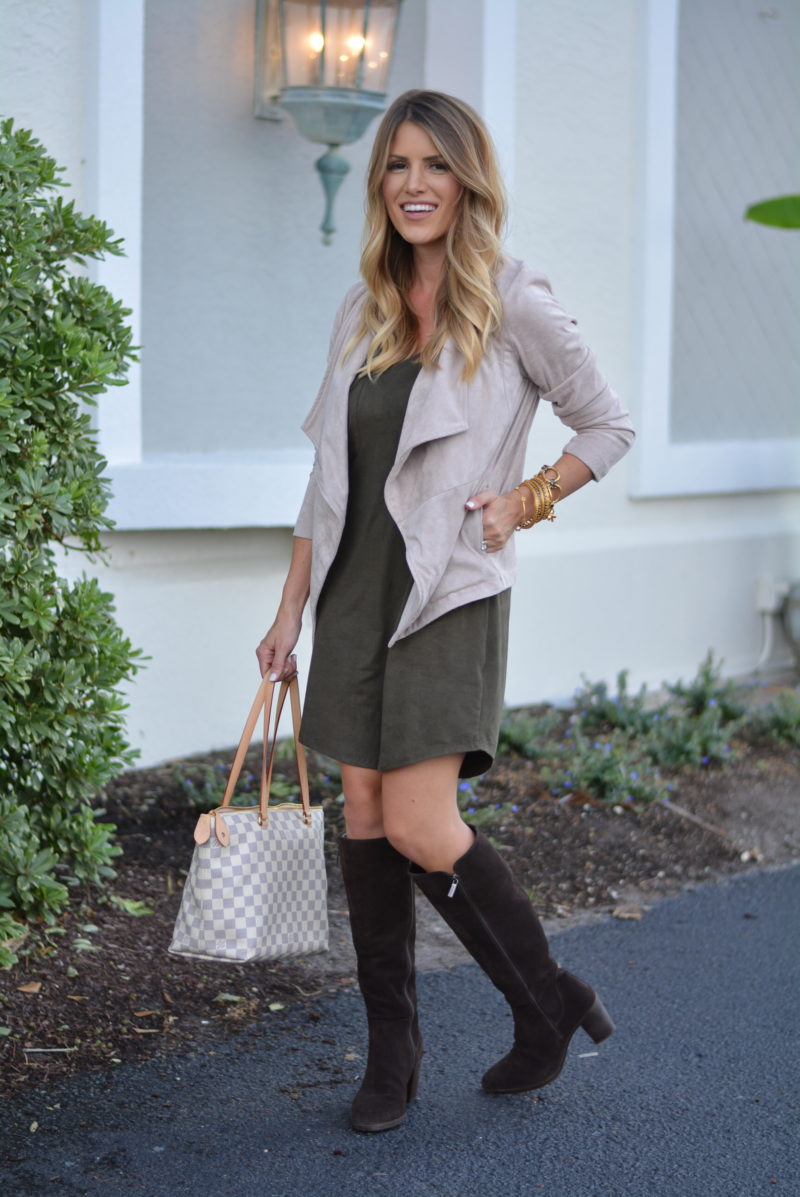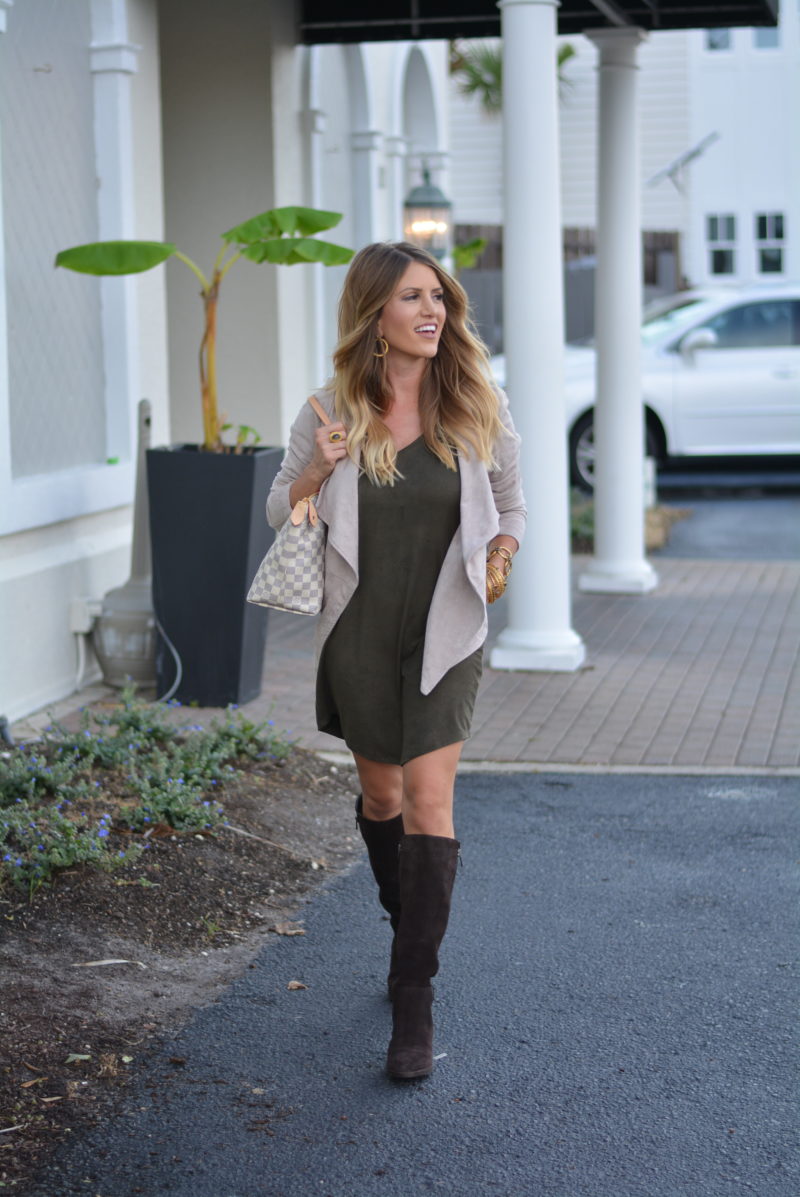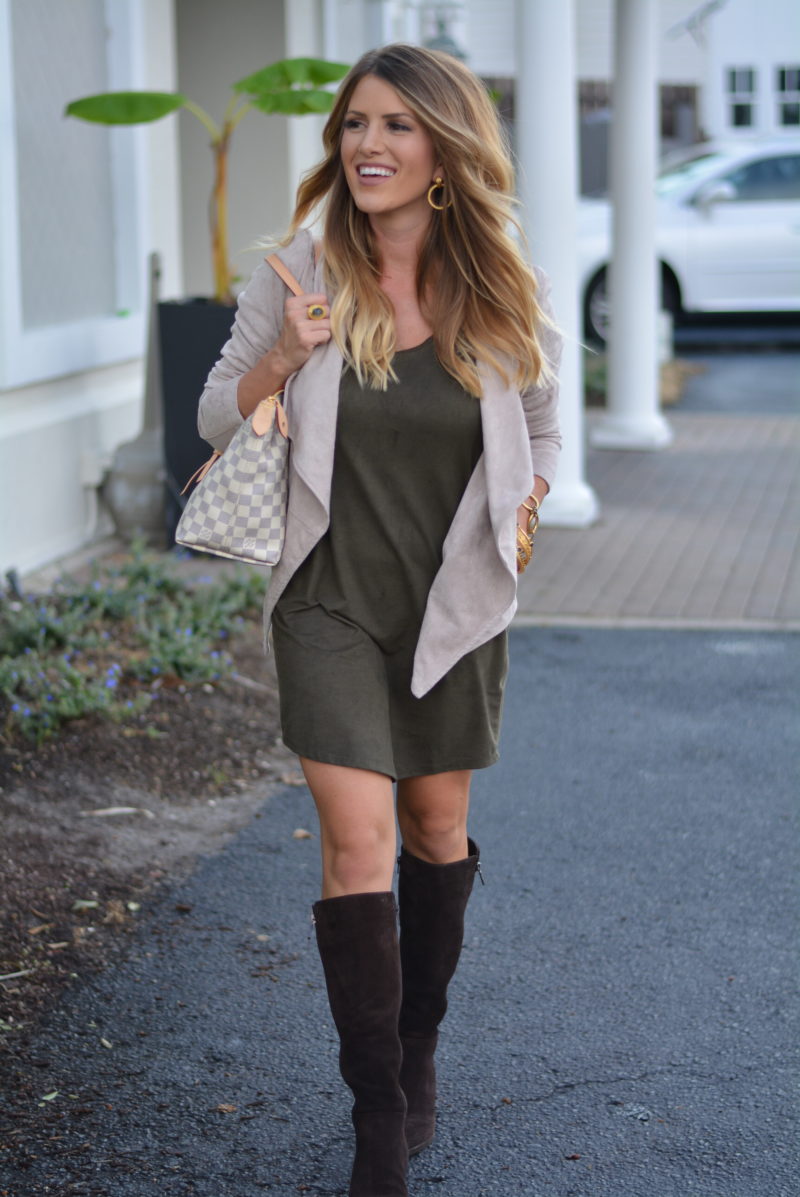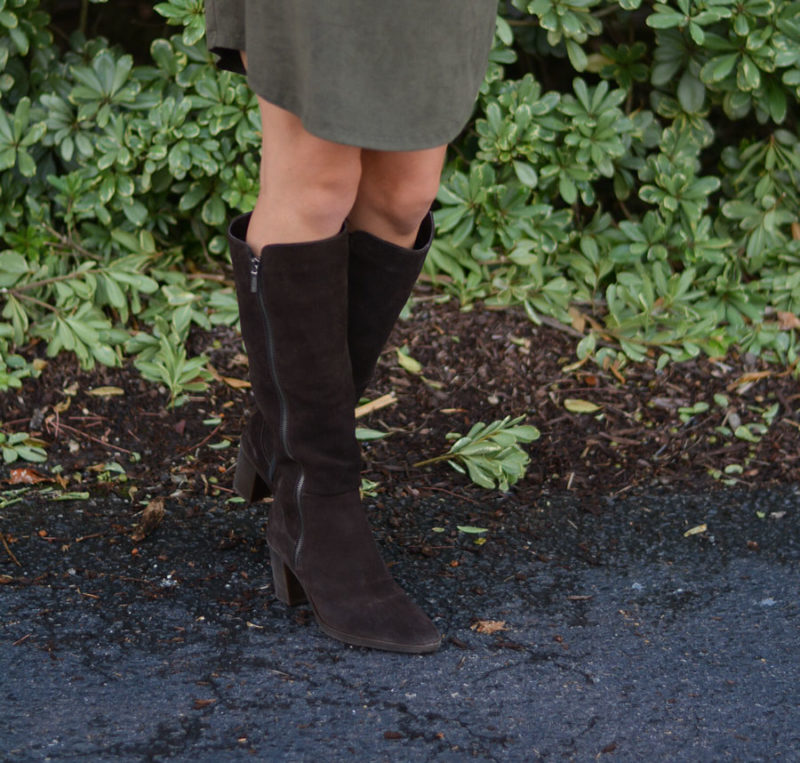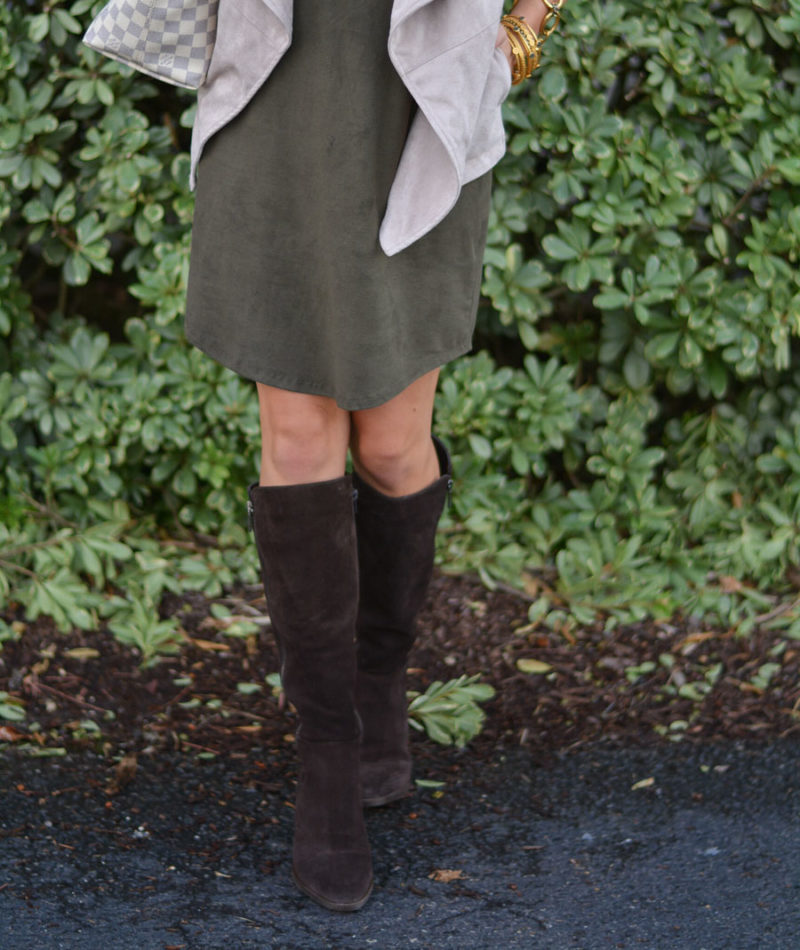 The Flexx Boots | Dress | Jacket | Bangles | Ring | Earrings